Let's be honest, if you haven't been turned off by Donald Trump at this point, then you're probably cheering for Trump to be even more grotesque than he already has been.
'The Daily Show' visited a recent Trump rally to get his supporters' take on his hot mic comment in which he said to grab women "by the p***y."
Trump supporters did not disappoint. Or did disappoint? I don't even know anymore. Is it Nov. 9th?
Yep, you should feel defensive and embarrassed.
Before You Go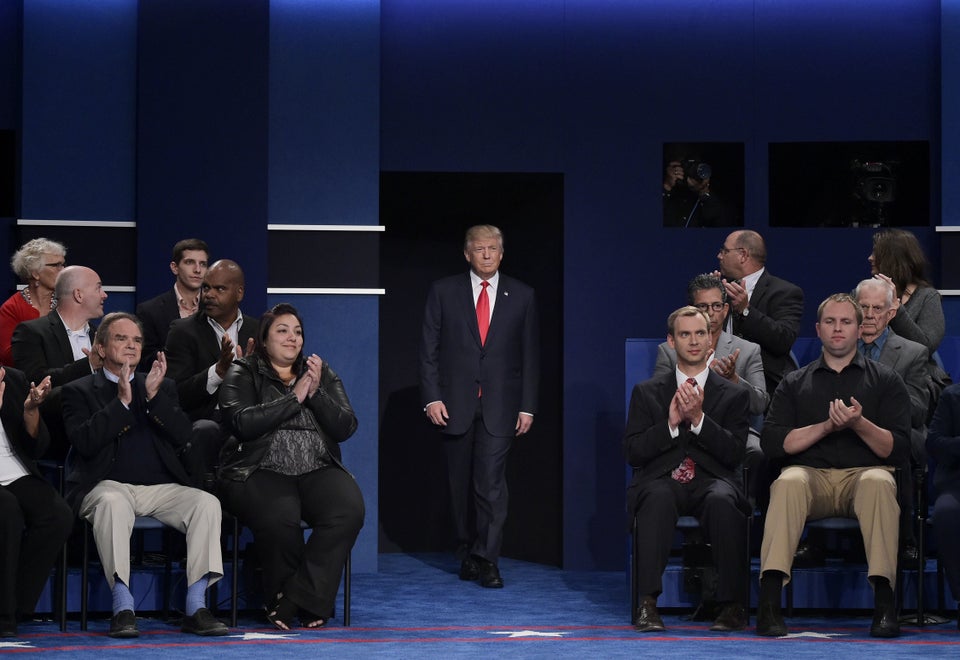 Watch Donald Trump Fall In Love With His Chair At The Debate
Popular in the Community