Salt Lake City has substantially reduced its chronic homeless population with a method that "The Daily Show" is sure will "blow your mind."
"We did it by giving homes to homeless people," Lloyd Pendleton, director of Utah's Homeless Task Force, told "Daily Show" correspondent Hasan Minhaj.
"You did what?" an incredulous Minhaj asked.
The satirical news show dispensed Minhaj to the Southwest city to investigate its housing first approach to curbing homelessness -- a plan Minhaj initially said must be "incentivizing mooching."
It has managed to do so through a strategy that gives homes to people in need, and then addresses their health and employment issues.
While many pundits have lambasted handouts -- Fox News' Bill O'Reilly said last year that they breed "parasites" –- these systems are actually cost-efficient and effective.
In Salt Lake City, for example, giving housing to a homeless person costs about $12,000. Leaving a person on the street racks up a $20,000 bill, Pendleton said.
Minhaj visited Russell Flowers, a formerly homeless man who has benefited from the housing first program. He now has a roof over his head, a job and plans on moving back to Chicago to be with his family.
"Everyone's going to want to be poor," Minhaj told Flowers after surveying his cozy apartment that's even equipped with a panini maker.
"No one wants to be poor," Flowers said. "Everyone needs a hand sometimes."
Related
Before You Go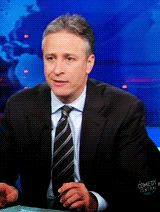 Jon Stewart GIFs
Popular in the Community