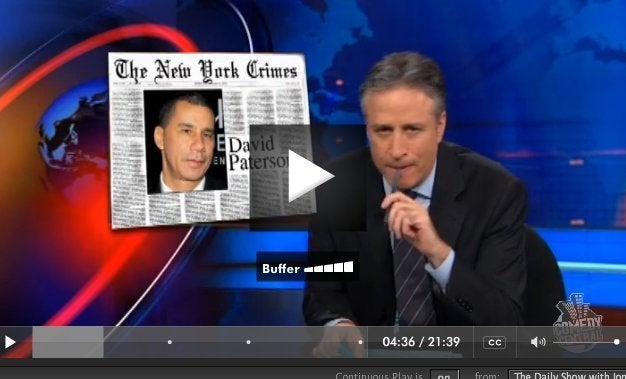 The New York Times' Brian Stelter reports that, nearly a year after "The Daily Show" and "The Colbert Report" were yanked from Hulu, the biggest video site on the Web, Comedy Central is thinking about putting them back.
The shows were removed from Hulu in March, after the site and Comedy Central could not agree about a payment system for viewing. (Comedy Central wanted one, and Hulu didn't.) They had been two of the most popular shows on Hulu at the time. Stewart and Colbert are still available on Comedy Central's website, but it does not have the same reach as Hulu.
But Stelter says that executives at both companies "negotiated about restoring the shows as recently as last month, according to two people with direct knowledge of the talks."
One new factor in the negotiations could be Hulu Plus, the monthly subscription service that Hulu now operates.
Related
Popular in the Community