Here at HuffPost Style, we're always hesitant to dub any designer's work "the ugliest." No, not because we think all talent should be celebrated or that personal style is deeply subjective, but because there might, just possibly be something worse out there.
That being said -- introducing the "Daiquiris on the Deck One Piece," available on ModCloth. For only $121.99, you can hit Spring Break 2k11 in wood-paneling print paired with a heart belt.
What do you think? And remember, we're not injecting opinion or leading the witness...in what might be an utter crime of fashion.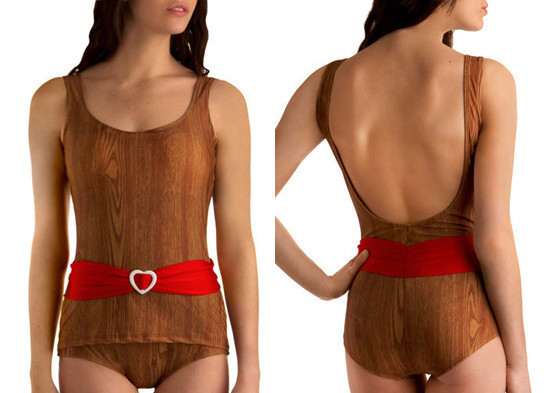 Popular in the Community