After years of kindness, this restaurant owner is finding out that no good deed goes unnoticed.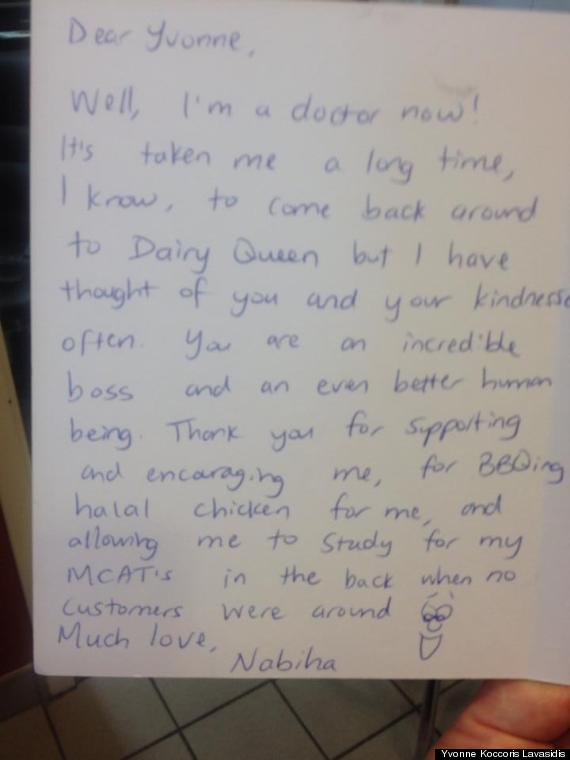 The letter Islam sent to Lavasidis.
"Well, I'm a doctor now! It's taken me a long time, I know, to come back around to Dairy Queen but I have thought of you and your kindnesses often," Islam wrote in the note. "You are an incredible boss and an even better human being."
Lavasidis, who received the letter last Monday, said that she was moved by Islam's words.
"Obviously I was so very touched. I was in tears when I read the note for the first time, and every time I read it, it still brings tears to my eyes," she told ABC News.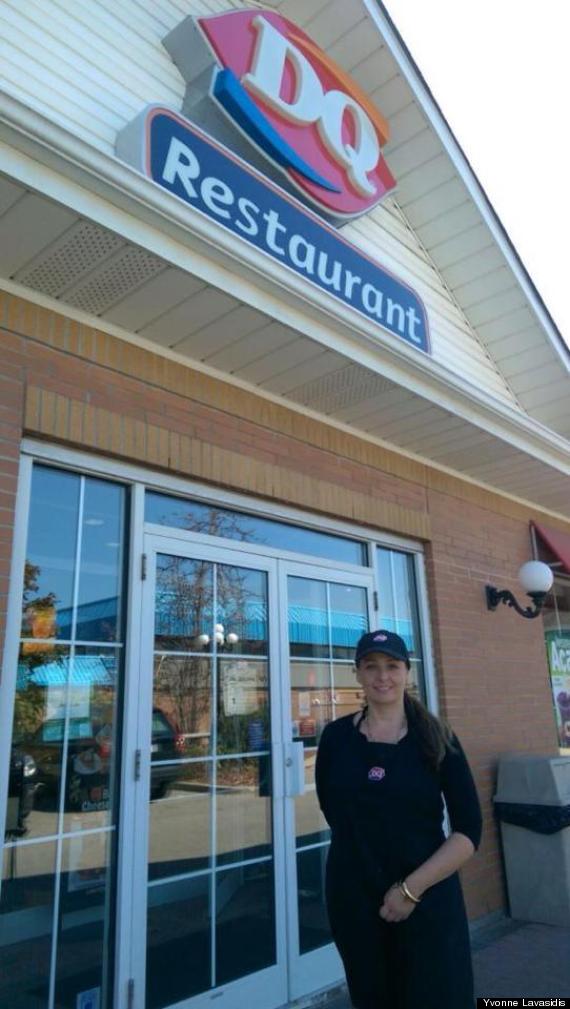 Dairy Queen owner Yvonne Lavasidis.
Islam thanked her former boss for allowing her to focus on school while working at the restaurant, saying, "Thank you for supporting and encouraging me, for BBQing halal chicken for me, and allowing me to study for my MCATs in the back when no customers were around."
The Dairy Queen owner says that Islam's achievement came as no surprise. She told The Huffington Post in a message that she had always known Islam to be a bright student and a friendly person.
"I remember her as a very intelligent and hardworking individual. She was wonderful with our customers and a joy to work with," Lavasidis wrote to HuffPost, "Her success is very well-deserved."
The 42-year-old was pleased to hear that she created a healthy working environment for Islam, and said that she tries hard to make her restaurant a place where her employees can still put their education first.
"It can be difficult to manage life, school and a part-time job to contribute to your family's income or help pay the bills. We like to create a positive environment," she told Today.com. "When they have exams, papers, tests, sometimes we help them study or give them days off when they need it. We try to be flexible that way."
While fostering such an environment may take more effort, Lavasidis says that the letter from Islam is proof that it's all worth it.
Related
Before You Go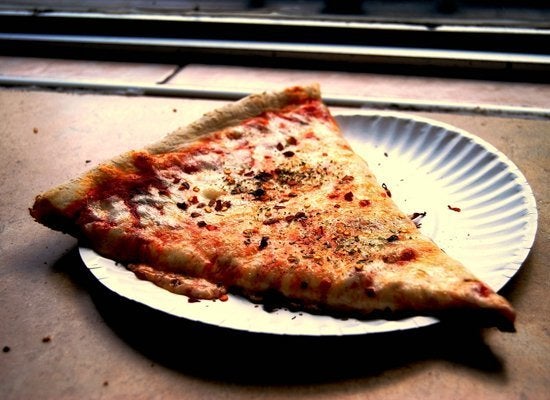 Pizza Love Letter LIST
Popular in the Community