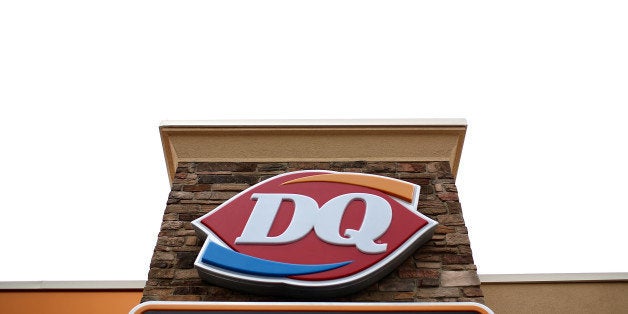 Dairy Queen locations around the country will stop listing soda on kids' menus later this year in a move praised by healthy-eating advocates who have long pushed for these menus to not include sugar-laden beverages.
Beginning Sept. 1, most franchises will receive new menu boards that only list healthy drink options -- like water and milk -- to accompany kids' meals, a Dairy Queen executive wrote in a letter this week. Other fast food chains, including McDonald's, Burger King and Wendy's, have made similar changes over the past few years, and Subway, Chipotle, Arby's and Panera Bread do not list soda as a default option.
"Dairy Queen deserves credit for being responsive to the concerns of parents, who increasingly want to be able to order off the kids' menu without having to say 'no' to soda," Margo G. Wootan, nutritional policy director for the Center for Science in the Public Interest, said in a statement.
Rates of both Type 1 and Type 2 diabetes in young people increased significantly between 2001 and 2009, according to a study released last year. More than 20 million adults in the U.S. have been diagnosed with Type 2 diabetes, a number that has also soared in the past decade.
The development of Type 2 diabetes -- which has been linked to such health issues as obesity and insulin resistance -- has been attributed to both genetics and lifestyle choices, according to the National Institutes of Health. Sugary drinks like soda have been called "liquid candy" and are a major contributor to the obesity epidemic, the Harvard School of Public Health reports.
Dairy Queen did not immediately respond to The Huffington Post's request for comment.
REAL LIFE. REAL NEWS. REAL VOICES.
Help us tell more of the stories that matter from voices that too often remain unheard.