After nearly two years of hardship and four days under the national spotlight, Daisy Coleman finally received some good news.
"I was more than excited. I felt like I was going to be able to work with someone who would put forth a real effort," Coleman told reporters on Wednesday after the Nodaway County, Mo., prosecuting attorney announced that he would seek a special prosecutor to review the dropped charges against a former high school football player accused of sexually assaulting her in 2012.
Daisy's case received widespread attention following a poignant feature published in the Kansas City Star. "Nightmare In Maryville" describes the struggles endured by Coleman, questions how officials handled the investigation and highlights one of the suspects' political connections.
Daisy and Melinda Coleman maintain that the case was dropped despite their willingness to cooperate with prosecutors. Nodaway County prosecuting attorney Bob Rice insists that the Colemans were uncooperative in the investigation.
Related
Before You Go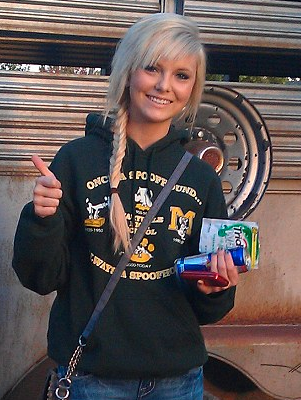 Daisy Coleman
Popular in the Community