If London Fashion Week had a mascot, it would probably be Daisy Lowe.
The British It Girl, who also happens to be Gavin Rossdale's daughter (yes, as in Mr. Gwen Stefani), is a model by trade. (Perhaps you've seen her Playboy centerfold?) But she's more likely to be found in the front row than on the runway during Fashion Week, posing with fellow British faces like Pixie Geldof, Ellie Goulding and Alexa Chung.
This morning, Lowe made herself noticed at Christopher Kane in a sheer lace ensemble that even had W editor-in-chief Stefano Tonchi looking. The navy lace dress was accented by a rather demure bra and set of "granny panties" (or as they say over in London, knickers) plus girlish Mary Jane heels and a leather moto jacket.
But all the ladylike accents couldn't really distract from the sheer sheerness of the outfit. Leave it to Daisy to be the most attention-grabbing model off the runway at Fashion Week.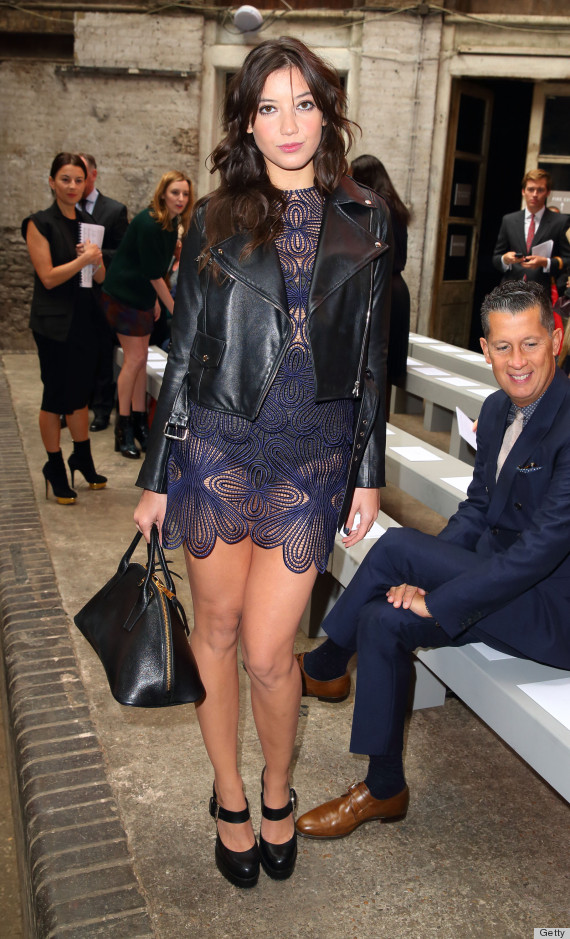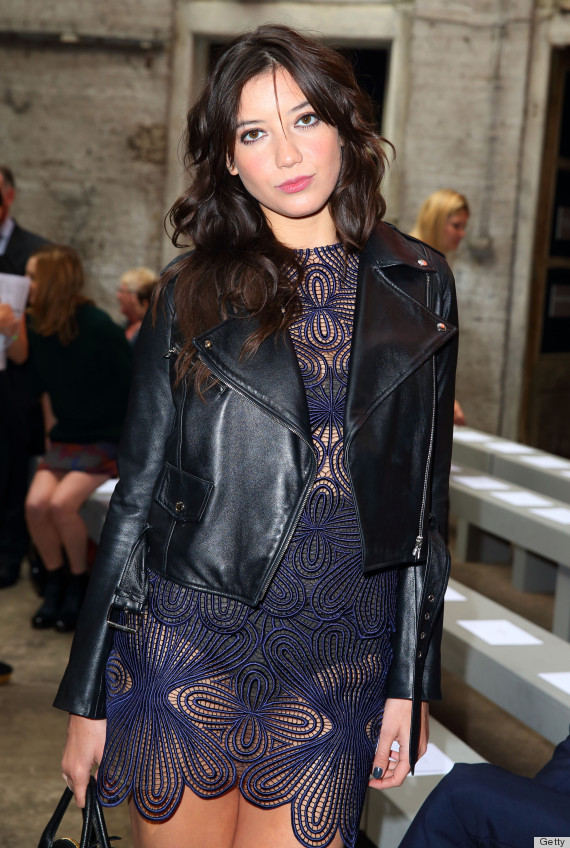 Daisy's taking London Fashion Week by storm:
Daisy Lowe Takes London Fashion Week Spring/Summer 2014