Daisy Winters stars Carrie Preston (True Blood), Iwan Rheon (Game of Thrones), Brooke Shields and young performer Sterling Jerins (The Conjuring).
Click HERE for NYCastings to see the extended article and interviews with Jane Badler and Carrie Preston.
As viewers of the large and small screens, we get excited when we get a glimpse of behind-the-scenes action. But sometimes that news is tragic, as was the case with indie film Daisy Winters, which is being released on December 1, 2017.
Writer / director Beth LaMure committed suicide soon after filming ended, but before post-production was finished. What affect and interactions does something like this cause?
Daisy Winters Producer JANE BADLER and actress CARRIE PRESTON weigh in on their time on the film and how the cast and crew were determined to get the film into theaters through new beginnings, a tragic middle and finally a comforting ending.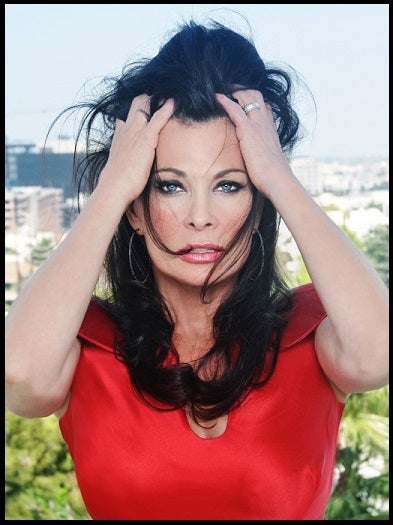 How did you become attached to Daisy Winters?
My son Harry introduced me to the writer / director, Beth LaMure, about four years ago. He sent me the script for Daisy Winters as he was being considered for one of the supporting roles. I read it and thought it was a perfect script. Fast forward two years -- Harry invited me to an enchanting evening at Beth's home. After dinner Beth asked if we could meet up the next morning for a coffee. We met up and she told me that Daisy was shooting in a couple of months. At that time Brooke Shields and Sterling Jerins, the young lead actress, had been confirmed. Beth was incredibly charismatic and talented. She wowed me and wooed me and I was terribly excited to work with a woman director on this remarkable script.
When you visited the set for the first time in Savannah, Georgia, what were your initial thoughts?
I was quite nervous as I had never produced a feature before. I arrived in Savannah not quite knowing what my job would be. I tried to stay out of Beth's way while still offering any creative support. A few weeks into the shoot, I realized that part of my job was to work with Deborah Crawford to keep the budget on track and help with any problems that may arise. It was definitely a big learning curve and I'm very grateful to still have opportunities that are way out of my comfort zone.
What obstacles did the production have to overcome?
Probably the biggest obstacle was losing our beloved writer and director several months after we finished filming. Luckily Beth had finished the edit so we just needed to do music and sound. We all worked together to finish the film without Beth. But most difficult was not having our head cheerleader to champion her film. We finished the film last December and for six months it was languishing. Deborah Crawford, one of our producers, showed it to Eric Parkinson from Hannover House and he loved it. We were so lucky as it's so hard to get a theatrical release. We are opening December 1, 2017 in 100 cinemas. Very Exciting!!
The writer / director, Beth LaMure, committed suicide soon after filming ended. How did the cast and crew handle this situation?
Our Director suffered from Bipolar Disorder. I was unaware of this and it wasn't until filming and the edit had finished that Beth went into a depressed phase. She was protected by a close group of friends so most of us were unaware of the extent of her illness. I can only speak for myself when I say I was absolutely shocked to hear the news. I think we all kept it quite private for a while out of respect for Beth and the family. Also, we all needed time to register what this meant for us all on a personal and professional level. Beth was an extraordinary person and we were all blessed to have been able to work with her on this beautiful film.
Anything else you'd like to say?
I am hoping that Daisy Winters finds an audience. It's message is such a poignant one... a young girl's search for the idealized love of a father she never knew.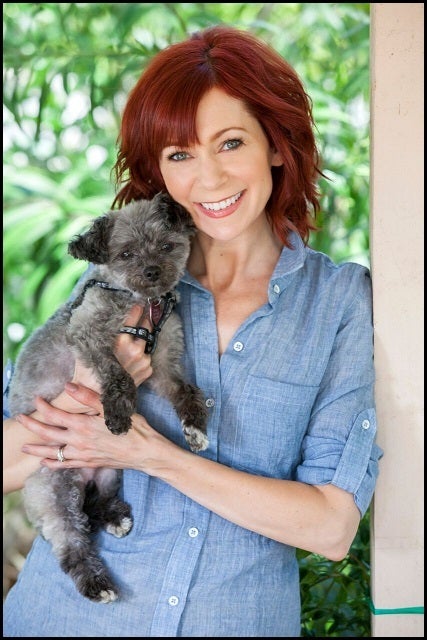 Tell us about your character in Daisy Winters.
I play Aunt Margaret, a complex woman who has an intense relationship with her sister (Brooke Shields' character) and her niece (Sterling Jerins' character). She comes in at a critical point in the story and stirs things up for for the character of Daisy.
Daisy Winters was shot over a year ago. What thoughts go through your mind and what obligations, if any, do you have when a job nears its release date?
I remember my brief time in Savannah on the set very fondly. I am looking forward to seeing the final cut of the film and supporting its release into the world in any way I can. I know how much hard work it takes to create something from the ground up, so I want to surround Beth LaMure (the director) and the producing team with love.
Click HERE for NYCastings to see the extended article and interviews with Jane Badler and Carrie Preston.
Above article has snippets from the full article which was published first on NYCastings.
Related
Popular in the Community