For Dajerria Becton, Saturday will mark the end of a terrible period in her young life.
In June 2015, when she was just 15, a cellphone video taken outside a pool party in McKinney, Texas, went viral, showing police officer Eric Casebolt raising his baton toward her, dragging her by the hair, slamming her to the ground, pinning her and handcuffing her while she cried out for her mother.
Dajerria Becton and her guardian, Shashona Becton, sued him, the police department and the city of McKinney for $5 million. Last month the Bectons and other plaintiffs in the case were awarded a $184,850 settlement, according to the Fort Worth Star-Telegram.
On Saturday, Dajerria Becton will celebrate the monetary victory and her graduation from high school with, appropriately enough, a pool party hosted by her attorney Kim T. Cole.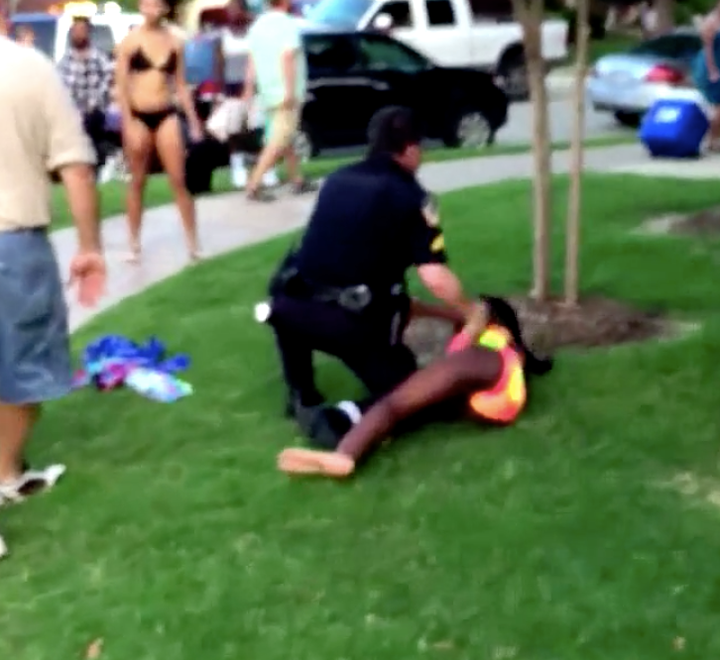 In 2015 a teen at the party, Miles Jai Thomas, told HuffPost that the police showed up after a fight between two adults and "started cursing and yelling at us." In addition to Casebolt's brutal handling of Becton, he reportedly pointed a gun at two other black teens trying to help her.
After the episode, the Bectons and other plaintiffs sued on the grounds that Dajerria Becton's constitutional rights were violated because the officer used excessive force and held her without probable cause, according to the Dallas Morning News. They also sought punitive damages.
He resigned four days after the pool party, after Police Chief Greg Conley called Casebolt's behavior "indefensible," according to the Morning News. "Our policies, our training and our practice do not support his actions," Conley said at a news conference in June 2015.
Becton's lawyer hopes Saturday will signify a fresh start. "My goal is to redo this experience," Cole told Teen Vogue. "Dajerria recently told me she hasn't been swimming since the incident."
Cole also said her young client plans to use her share of the settlement to start a business and hopes to become a dentist one day.
Before You Go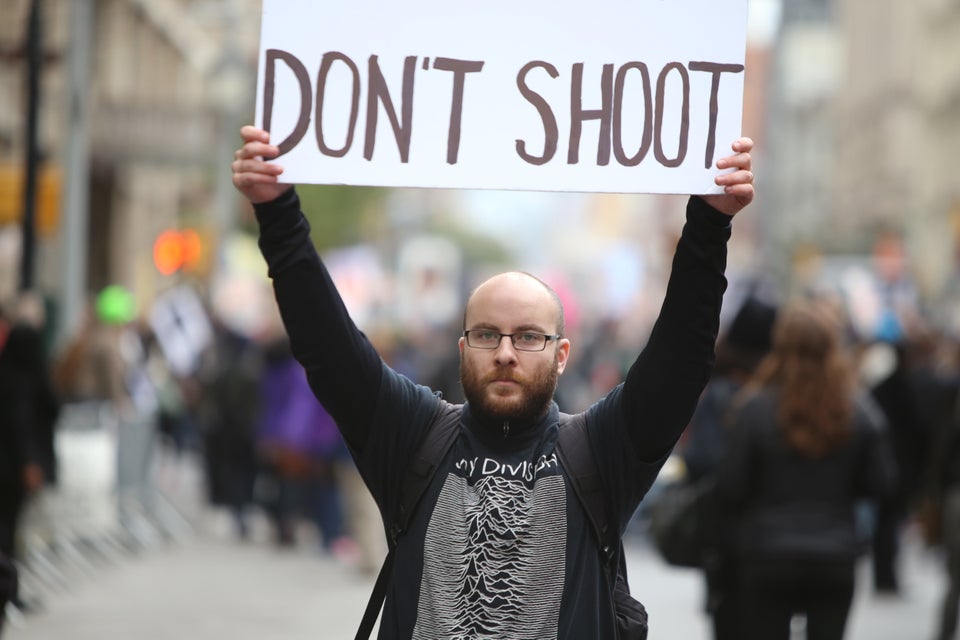 Police Brutality
Popular in the Community