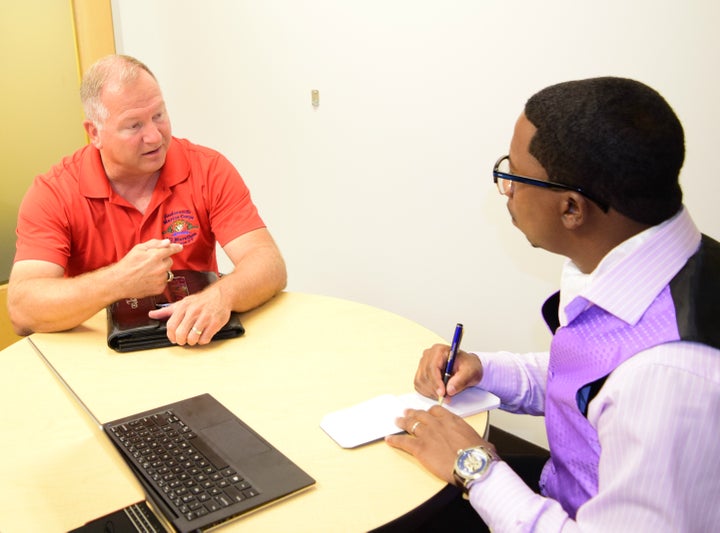 Serving 22 years in the Marines, David Moorefield has experienced first hand the struggles of our nation's veterans. With 22 veterans committing suicide every day and the lack of employment opportunities for veterans David knew he had to do something to help veterans find hope. "The transition from the military to the private sector is rough," said David. The unemployment rate for post-9/11 veterans continues to outpace the general unemployment rate by several percentage points.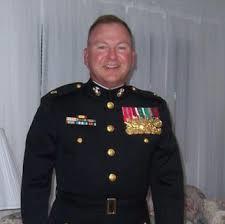 "The military does a wonderful job of conforming you to military life, training you while you're in and taking care of you along the way. But it doesn't train you to be a civilian or on how to transition back to being one." Edward N. Lazzari III, Staff Sergeant, United States Army, (Ret)
David's passion comes from his promise to continue to help military veterans on the battlefield and in the civilian world. When asked what drives his passion David said, "I made a promise to my Marines and sailors that I wouldn't forget them." David is a disabled veteran that has spent 14 years overseas while serving in the Marines, he soon noticed running a business presented its own set of challenges. I asked David (in the video below) why veterans handle stressful business situations so well and this was his reply.
David Moorefield and Dak Resources' primary mission is to help veterans, as they transition from the military into the private sector. They help veterans locate good jobs that match their education and skill set. Their secondary mission is to assist businesses by helping them fill open positions with skilled, hard-working veterans that complement their team. David is an inspiration for veterans attempting to start their own businesses. David won the SBA's 2011 Veteran Small Business Champion of the Year Award for the North Florida District.
"When you leave the military, it's like jumping off a fast moving train. The train continues on without you as it moves at high speed down the track. At some point you jump off and are left wondering, "What am I going to do now, and whom will I turn to for help?" Lisa R. Taylor US Navy Spouse
Dak Resources specialize in staffing veterans in fields such as; information technology, finance, marketing, human resources, government contracts, homeland security business development, operations and logistics for business, training, and supply chain management. When asked how Dak Resources manages to secure major government contracts David stated: "We accomplish this by treating each staffing project with care and every candidate with respect."
David Moorefield's educational background includes the following:
- Ongoing progress toward a PhD in Business Administration from the University of Phoenix
- Master in Business Administration from the University of Phoenix
- Bachelor of Science in Aviation Management from the University of Southern Illinois
- Various Certifications ranging from business and logistics to Naval strategic planning
- Top Secret Security Clearance
Related
Popular in the Community