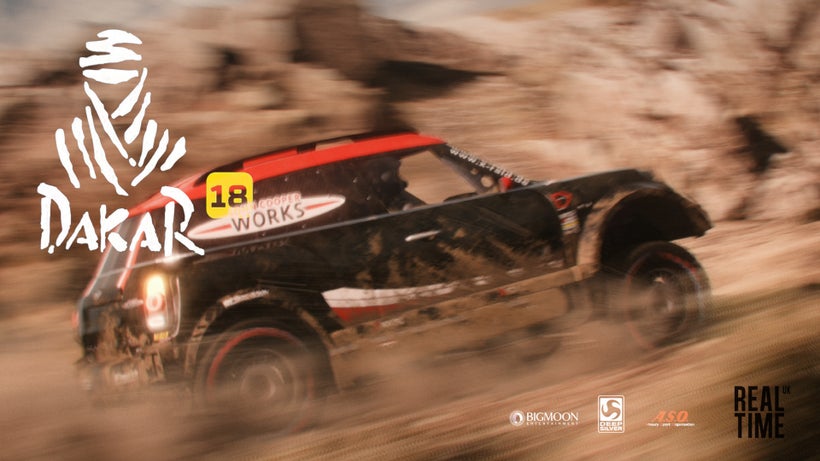 Unless you've been asleep at the wheel or you just aren't into racing games, 2018 brings with it Dakar 18; one of the most anticipated rally games to ever hit video game consoles and PCs. Dakar 18 puts you into the Paris-Dakar Rally organised by the Amaury Sport Organisation. with true to life racing teams and an open-world environment. If you thought Dirt4 or Dirt Rally was childsplay, get ready to finally grow up.
How tough is Dakar 18? Tough enough for Red Bull to be a massive sponsor behind the event. Learn more about the real thing from Red Bull's official site.
How big is the environment? The world of the game is over 5,791 square miles (15,000 km²) in size, which is roughly the size of the U.S. state of Connecticut, and completely explorable.
BigMoon Entertainment's 'Dakar 18' marks an important milestone for RealTimeUK studio responsible for the Announcement trailer as it's our first game cinematic to be made within Unreal Engine 4 (UE4). We're proud to share RealTimeUK's account of the thrilling and breathtakingly realistic portrayal of the legendary Dakar Rally.
The trailer was wholly made in the UE4 engine, except for the sand and dust VFX that were created in Houdini: The procedural content creation tool for film, tv and game development, developed by Side FX.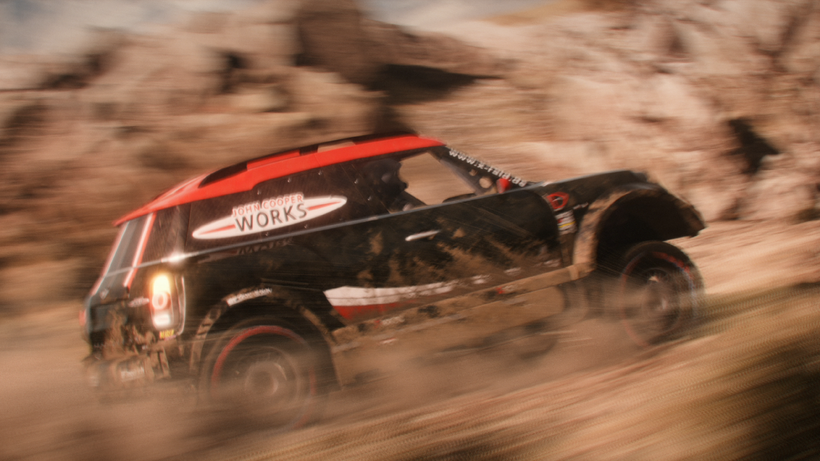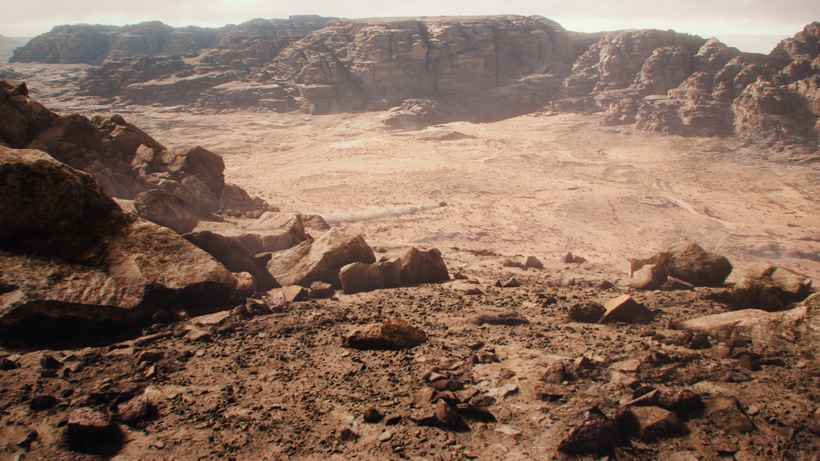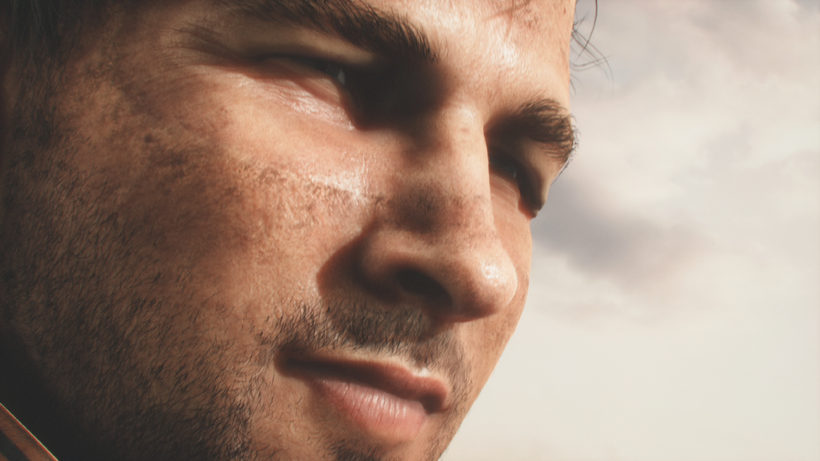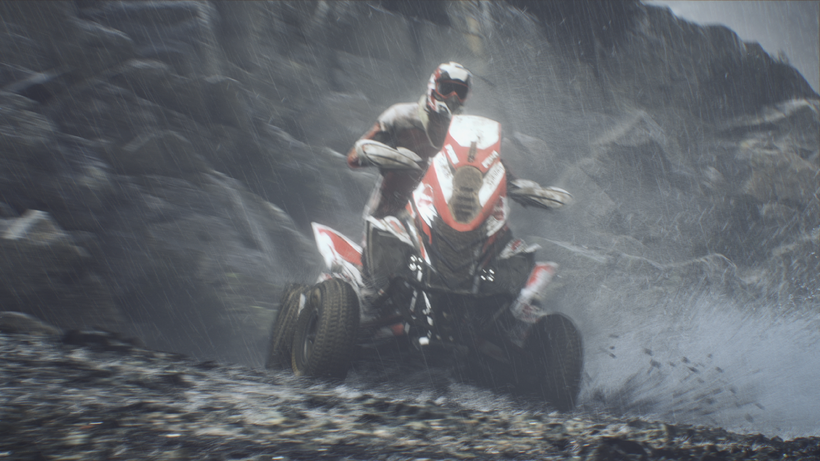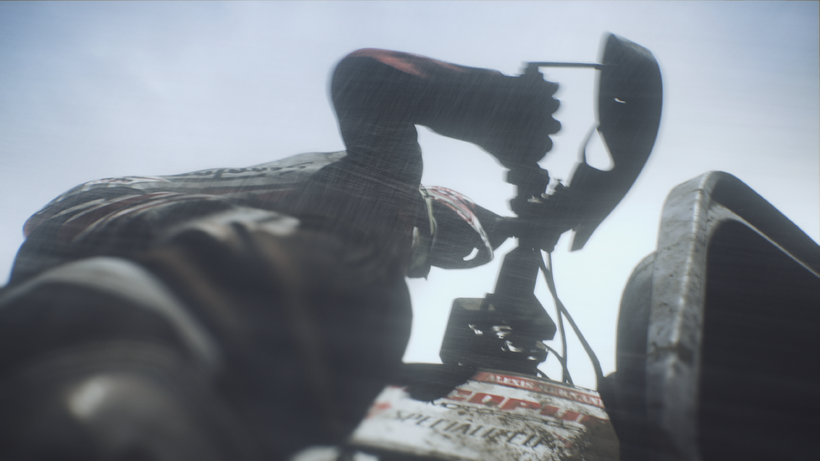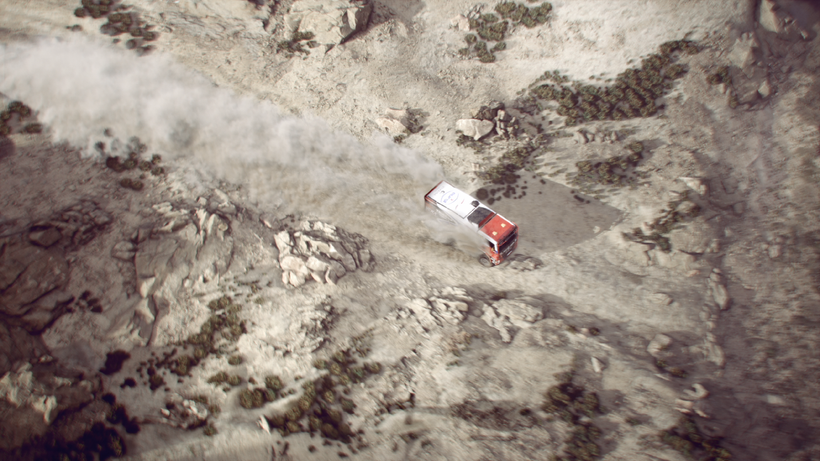 Using assets from the video game developed by Bigmoon Entertainment, RealTimeUK took production using the Unreal4 Engine. The engines flexible technology allowed RealTimeUK to easily adapt their pre-rendered pipeline to the production process, so that they could make the most of our existing modelling, texturing and animation strengths alongside the live assets within the game.
UE4 allowed RealTimeUK artists real-time feedback whilst developing each scene, which presents a more creative and fluid development process, offering greater opportunities for inspired experimentation and a dynamic workflow.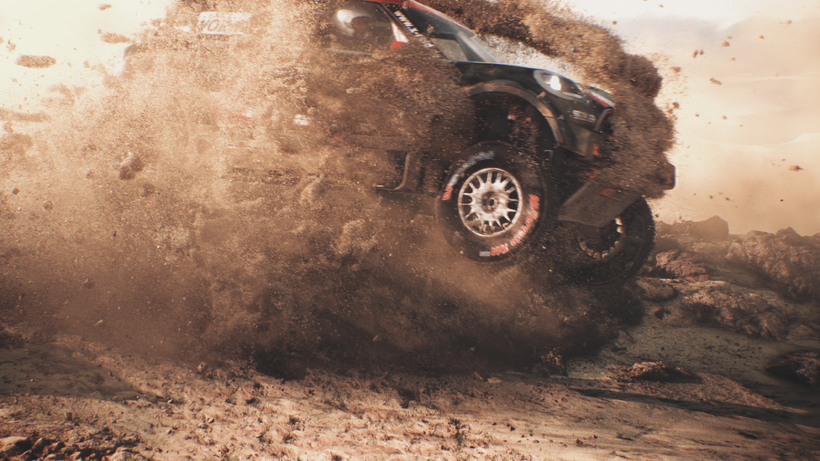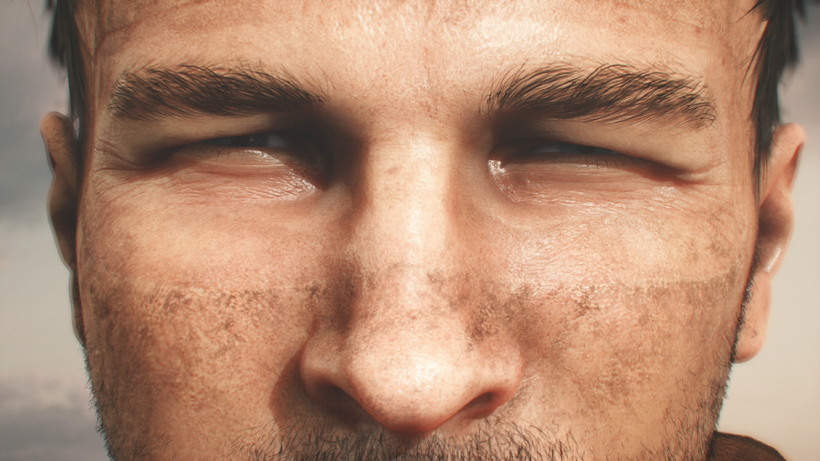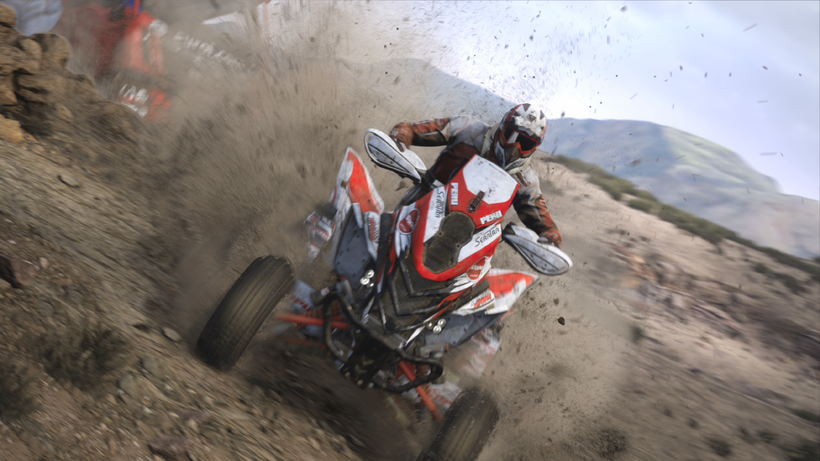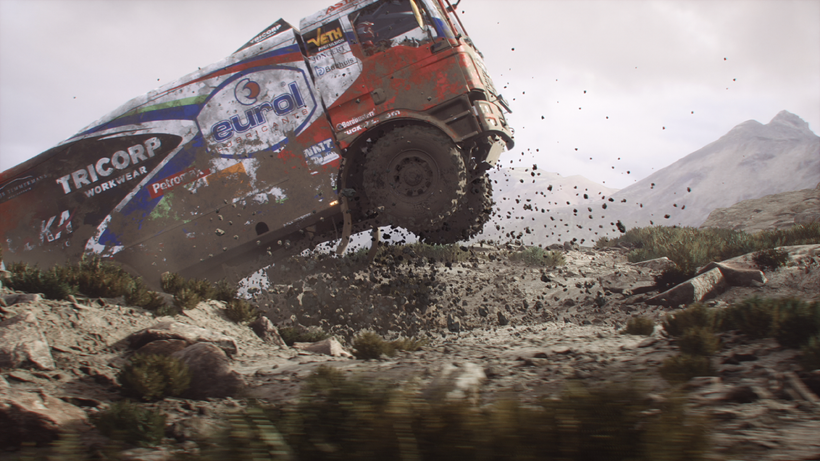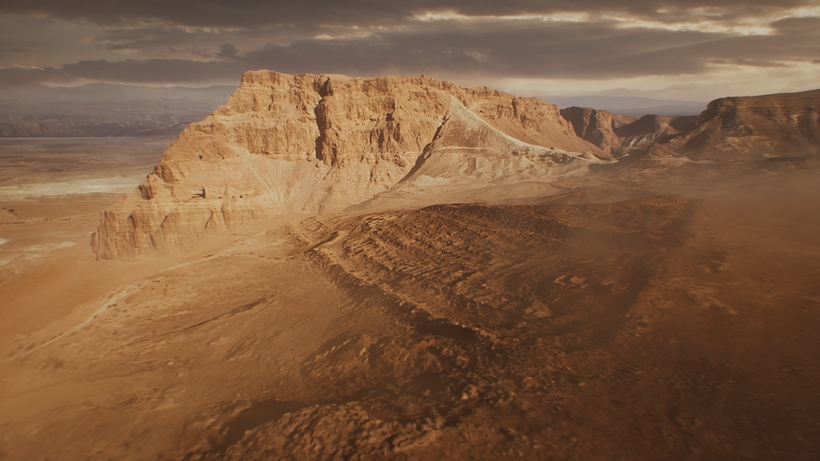 Here is the Concept Art created for the cinematic trailer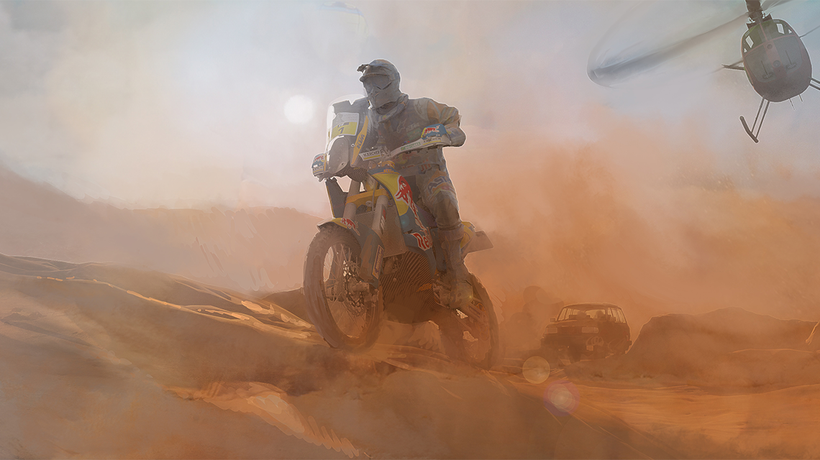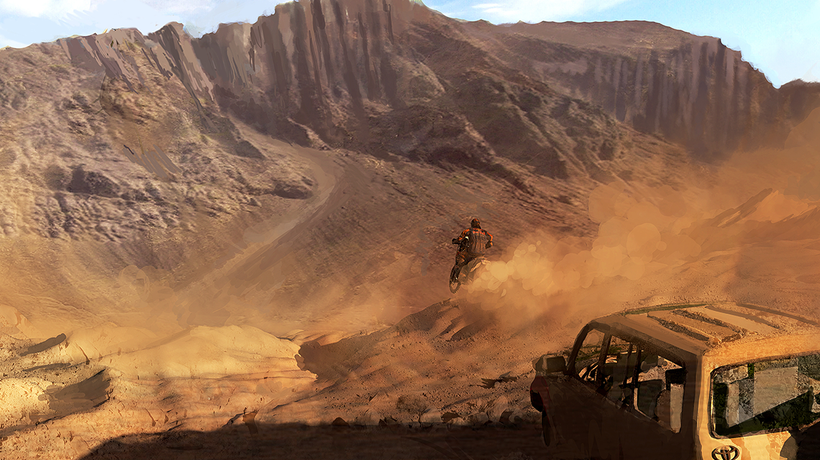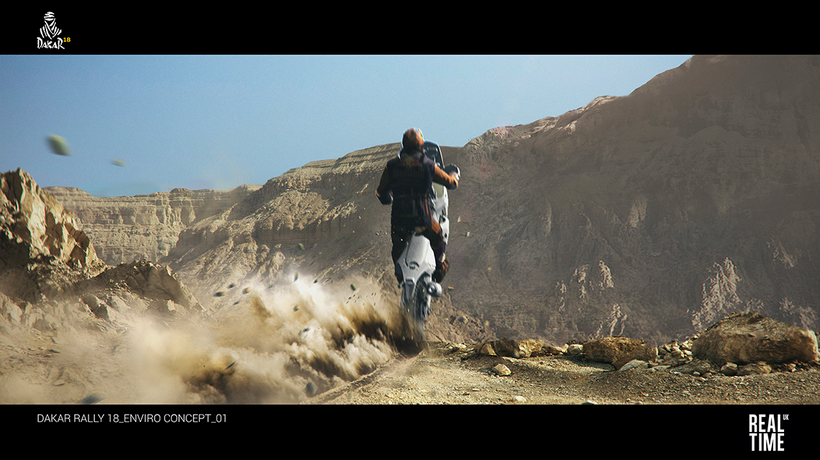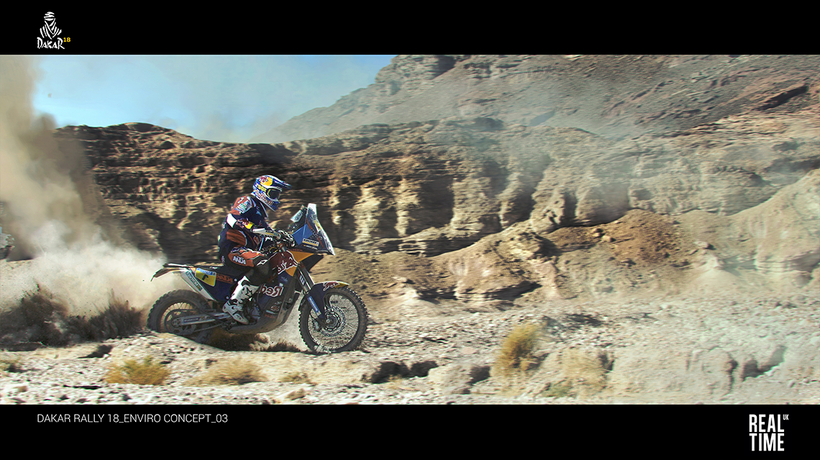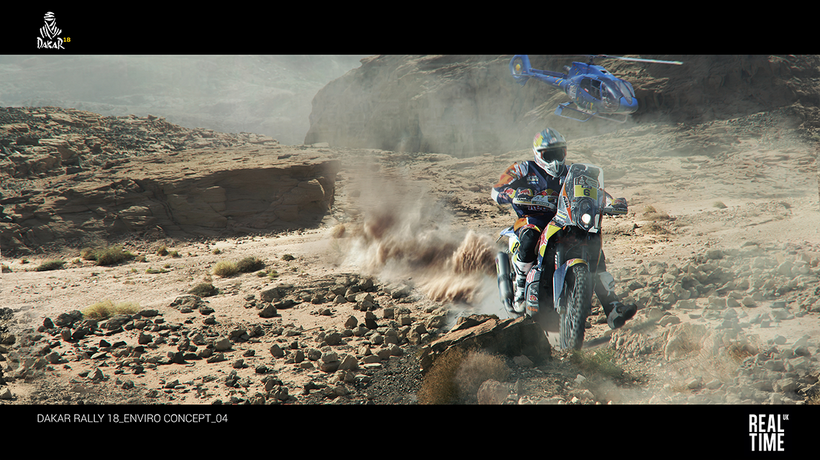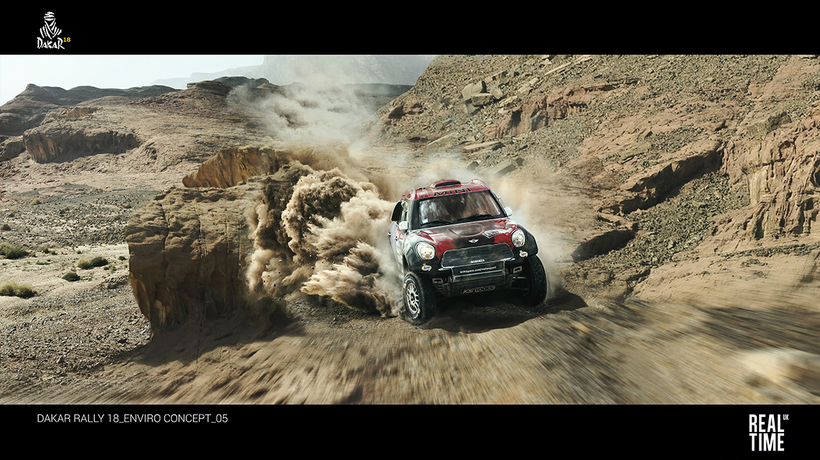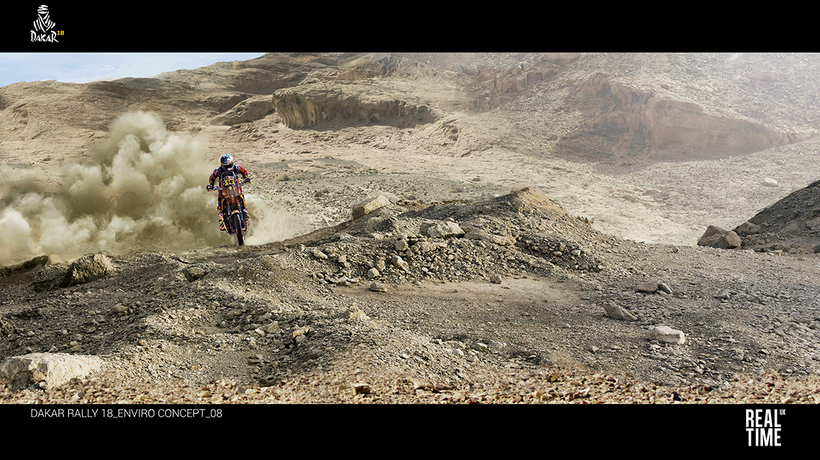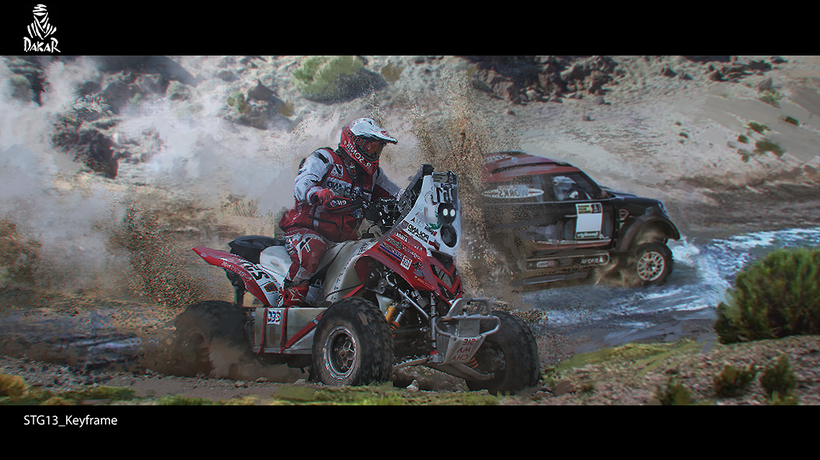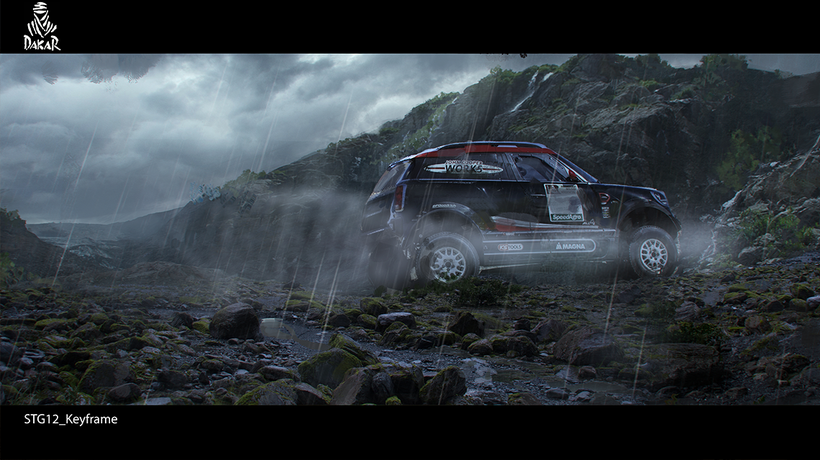 While there is little information about the game itself, the classes of motorbikes included in the game are KTM, Honda, Yamaha, Husqvarna. Expect appearance of cars that include Peugeot, Mini, Toyota, Renault, Mitsubishi. If you're a truck fan, get ready to ride in Kamaz, Maz, Tatra, Mammoet Renault, Veka MAN. Personally I'll be punching the sand on a ATV/Quads. Expect Ignacio Casale, Sergei Karyakin, Alexis Hernandez and Rafal Sonik to make appearances in the game along with the official riders and pilots of the vehicles in the game.
Here are some of the features of the game
Realistic navigation system (roadbook)
Single-player and multiplayer modes
Time and weather simulation system
Sand, mud and water simulations systems
Realistic vehicle physics system
Huge open world with photo-realistic graphics
Rescue and repair
With no official release date on the game, It's hard to predict how it'll do, but if the initial cinematic and gameplay footage is any indication, get ready for one insane ride and hours upon hours of fun.
For business inquires and to have your editorial or project showcased contact Marcin Migdal or Jennifer Morales at madartistpublishing@gmail.com.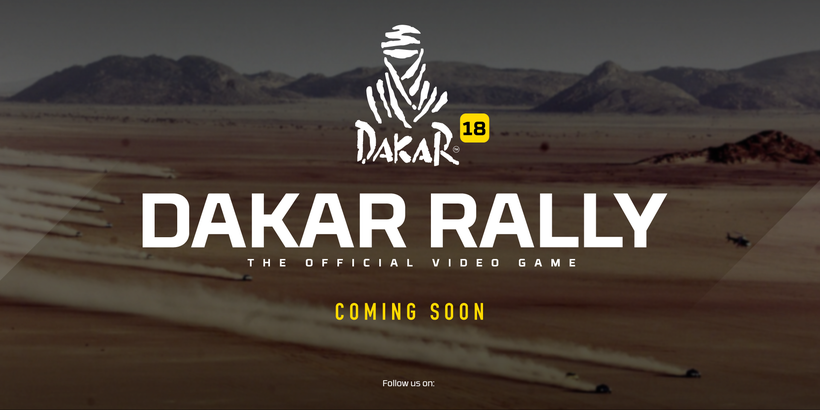 REAL LIFE. REAL NEWS. REAL VOICES.
Help us tell more of the stories that matter from voices that too often remain unheard.
This post was published on the now-closed HuffPost Contributor platform. Contributors control their own work and posted freely to our site. If you need to flag this entry as abusive,
send us an email
.