On Wednesday, Energy Transfer Partners said it had received a permit from the Army to build the disputed section of the 1,197-mile oil pipeline under Lake Oahe in North Dakota. Work on the project was temporarily halted in December amid public outcry.
Energy Transfer Partners spokeswoman Vicki Granado confirmed in an email to The Huffington Post that the company had begun drilling. She said they estimate the project will be complete in just under three months.
Most of the work on the pipeline has already been finished, but the final section, which will run near the Standing Rock Sioux reservation, had been blocked in the wake of protests from tribal members and thousands of their supporters. The tribe says the project threatens their drinking water and would disturb sacred land.

The Cheyenne River Sioux tribe filed a motion in federal court Thursday, calling for the judge to immediately halt drilling under Lake Oahe.
"Trump's reversal of that decision continues a historic pattern of broken promises to Indian Tribes and unlawful violation of Treaty rights," Jan Hasselman, lead attorney for the tribe, said in a statement. "They will be held accountable in court."
Protesters rallied outside the White House Wednesday to voice their objections to the project. The Standing Rock Sioux are planning a Native Nations march in Washington next month as part of their protest against the pipeline.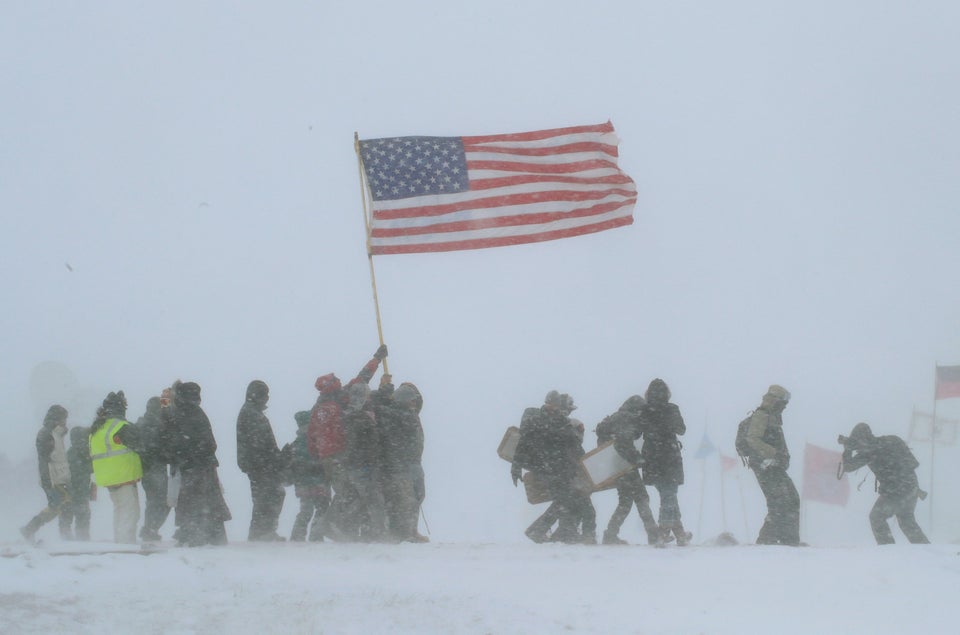 Blizzard In Standing Rock
Popular in the Community