 In his campaign to oust an anti-gay Democratic Kansas representative, a 20-year-old Republican railroad conductor has indicated that his platform will be a departure from the state's GOP establishment.
Dakota Bass told The Huffington Post that he plans to run as a socially liberal Republican in the race against state Rep. Jan Pauls (D-Hutchison), an anti-gay, pro-life Democrat who lives in a church.
"It is obvious that people want change," Bass said.
Bass said he plans to make both economic and social issues important in the race, noting that he will campaign against Pauls' longstanding history of opposing gay rights in the state. Pauls authored the state's gay marriage ban, which she also pushed to make part of the state constitution and led the fight to keep the state's sodomy ban, after such bans were ruled unconstitutional by the U.S. Supreme Court.
Bass is a former board member of the Hutchison chapter of the Kansas Equality Coalition; he is still in talks with the KEC about winning its support. The coalition's executive director Thomas Witt told HuffPost last month that Pauls' primary victory will not deter the group. "We still want her gone," he said.
"The sodomy ban was ruled unconstitutional to enforce. It is an unenforcable law -- what is the point of having it on our books?" Bass said. "That doesn't make sense to me. I would like to try to see (the gay marriage ban) turned around. The state of Kansas needs to turn itself around. It needs to attract more people."
Bass also indicated opposition to the tax cut legislation signed by Gov. Sam Brownback (R) earlier this year, which includes deep income tax cuts and the elimination of most corporate taxes. A nonpartisan legislative research office indicated that the plan could cost the state up to $2.7 billion on a $6 billion budget within five years.
"I have a plan that I can't go into detail on because I am working on the details," Bass said, adding that he believes the state "can turn a profit."
However, Bass said he believes Brownback has done well in some areas. "I am sure that there are things that he has done that I would support," he said.
Bass said that while he has socially liberal viewpoints, he believes he is a "fiscal conservative" and would be a "moderate" Republican in the Legislature. Bass' candidacy comes in the middle of a bitter civil war between conservative and moderate Republicans in the state.
Bass also said he is unlikely to focus on Pauls' controversial move into an abandoned church she and her husband own, following redistricting which placed her house in a district with largely unfamiliar territory. Pauls was given permission by a state board to run.
Bass has his own residency issues, including moving into his grandmother's house in order to live in the district. While he is "skeptical" that Pauls actually resides in the church, he noted that he does sleep at his fiancee's house outside of the district on work nights because it is closer to his job.
"The only difference between what I'm doing and what [Pauls is] doing, is she moved into an abandoned building that is not zoned for residential use," Bass said. "Where I am is zoned for residential use, and inhabited by me and my family."
Pauls did not return a message for comment. Hutchison building officials have said the church is zoned for residential use, but Pauls has not received a certificate of occupancy.
Bass said he wants to run a clean campaign. "We don't need to focus our time on bashing each other" he said. "We need to focus on fixing the malfunctioning corporation that is the state of Kansas."
Before You Go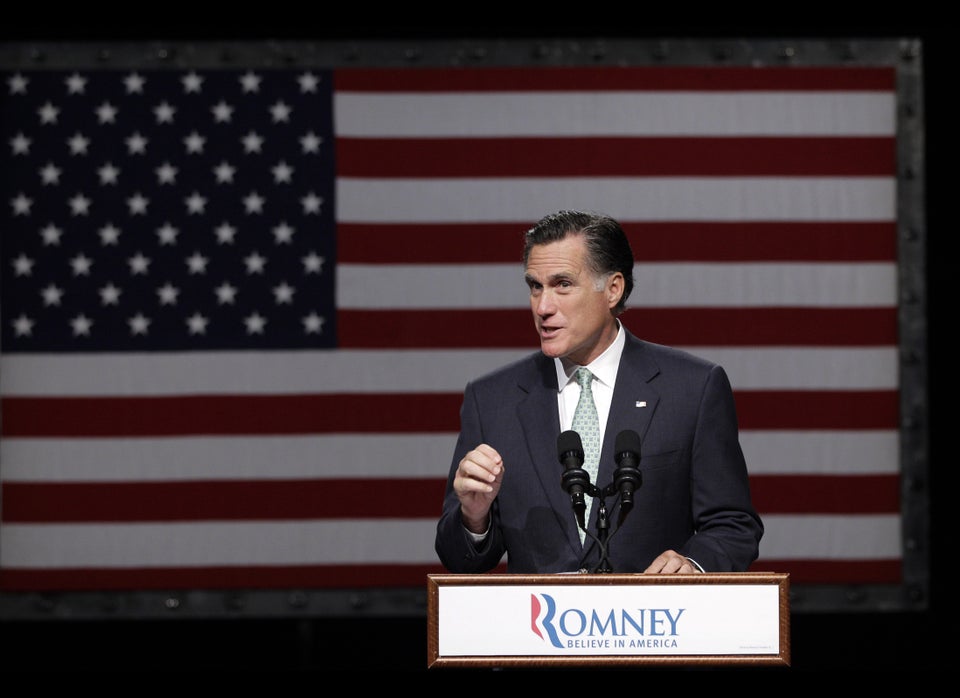 Politicians React To Obama On Same-Sex Marriage
Popular in the Community