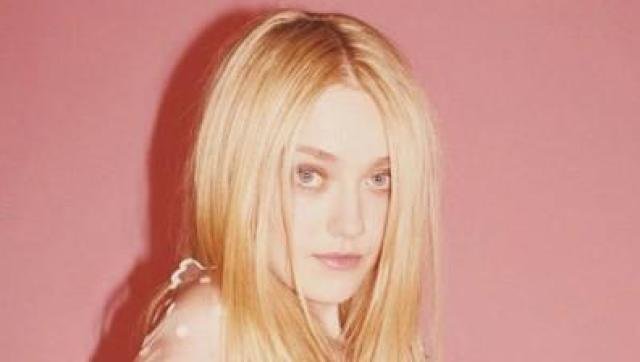 It ain't no thang, says Dakota now. The 19-year-old actress spoke about the incident in Glamour's February issue, which she covers. When asked if she was surprised by the strong reaction to the Oh, Lola! ads, she replied:
"Yeah, I was! If you want to read something into a perfume bottle, then I guess you can. But it's also like, Why are you making it about that, you creep? I love Marc and trust him, and we just laughed about it."
At the time the ads debuted, Dakota told us that shooting the campaign with photographer with Juergen Teller was low-stress: "It's not setup poses. It's a fun day. There's no pressure to look a certain way or feel a certain way." Plus she was fully-clothed in the photos (this is no Miley Cyrus Vanity Fair cover) and was placed in a neutral, non-sexual setting.
On the other hand, there are some who can't help but connect the name of the fragrance (and the implied reference to "Lolita") to Dakota's position in the photos and her young age.
Take another look at the ad in question. Do you think there's anything wrong with the 2011 Marc Jacobs campaign?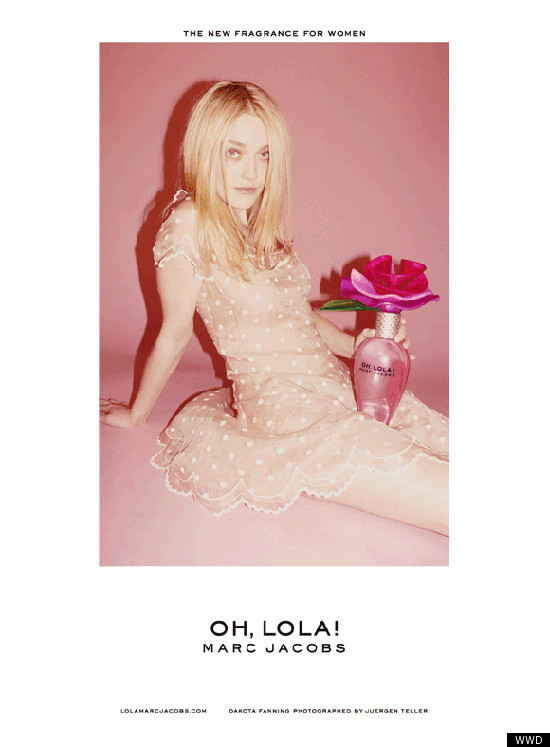 See more ads that didn't make the cut: