Out of the many red carpet pics circulating from this past weekend, we rather like Dakota Fanning's. The 18-year-old actress attended the GLAAD Media Awards in New York City, taking the stage as awards were presented for outstanding media images of the LGBT community.
To do the honors, Fanning looked typically glamorous in a low-cut vintage Halston dress, Manolo Blahnik heels and Fred Leighton jewelry. But when standing at the mic, before she began speaking, she pulled out another surprising accessory: clear plastic-rimmed glasses.
While we presume Dakota is nearsighted and therefore needed specs to read from from some distant teleprompter, it did transform the outfit and give the whole look a geeky hipster twist. We had generally taken her little sis, Elle, as the granny chic one (after all, Elle's been seen sporting her own clear plastic-rimmed glasses).
But looks like Dakota's got a bit of granny in her as well. What do you think of the glasses-with-cocktail-dress look?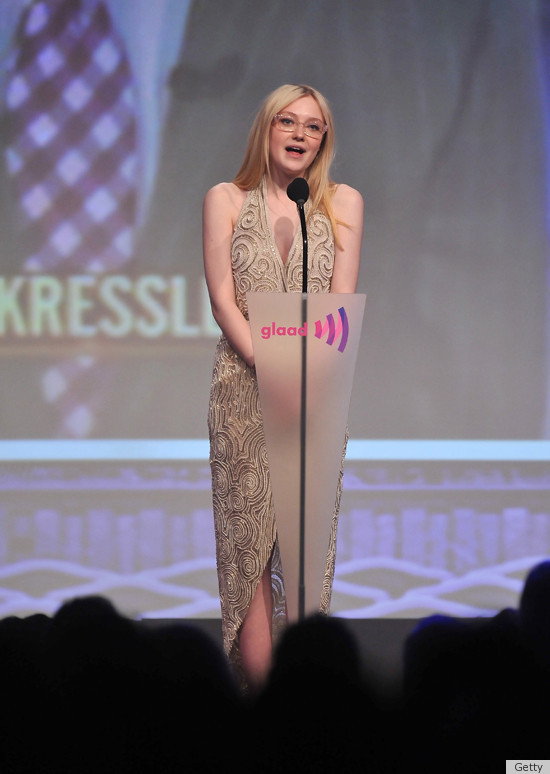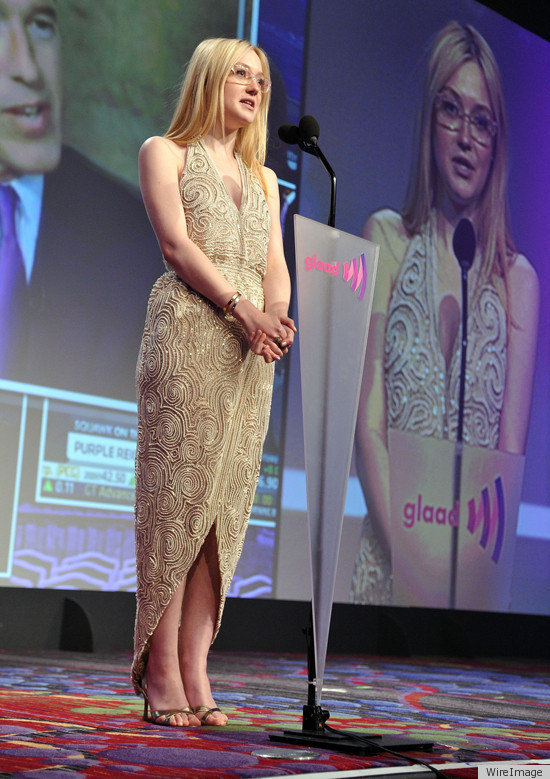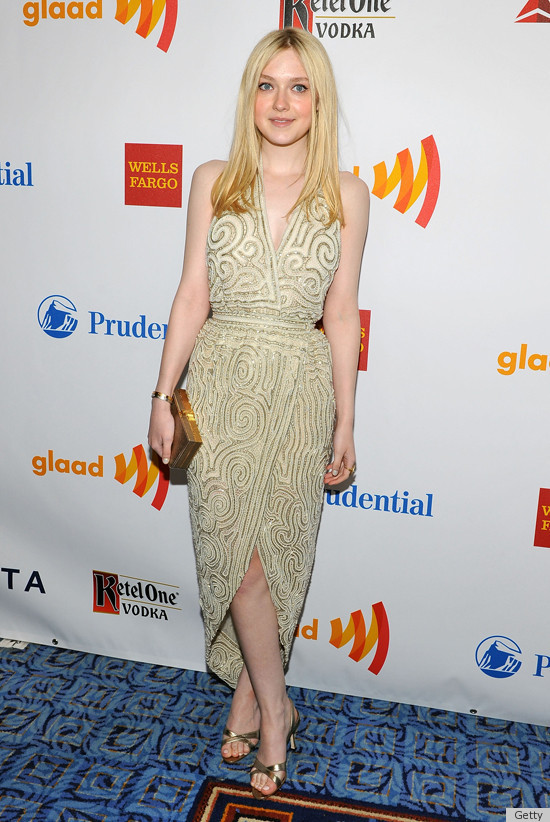 See Dakota's style evolution!