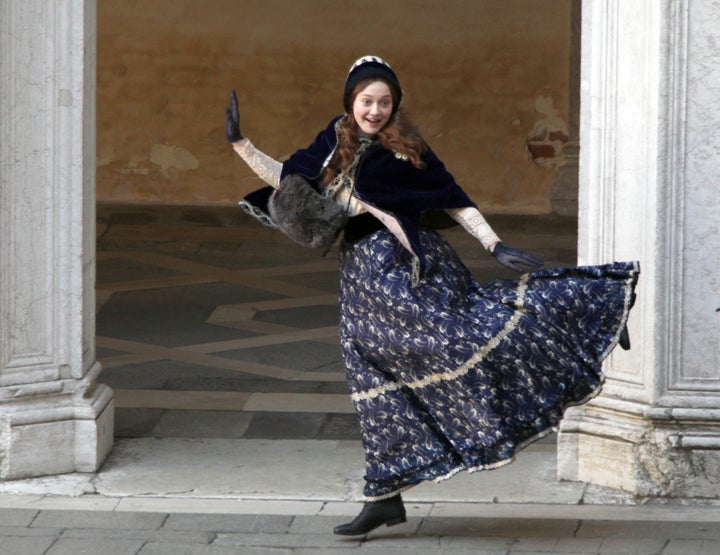 If there's one thing you can be sure of when going to see a Dakota Fanning film these days, it's that you'll see some interesting wardrobe. There's the Volturi vampire in "The Twilight Saga," the 70s punk of "The Runaways," and now, the 1800s-style garb of "Effie."
The young actress was spotted on the set of her next film, "Effie," in which she plays Effie Gray, the teenage bride of art critic John Ruskin. She's wearing a full length dress, a shall and a hat, which would seem uncomfortable -- but from the photos, she doesn't seem to mind. Of course, she's acting -- as she's said before, parts of the ensemble haven't been the easiest.
"Wearing a corset every day has been ... interesting," she told the AP earlier this month. "It really does make you feel like you are someone else in a different time. It takes a while to get dressed in the morning and to take everything off, and you kind of get a glimpse into what it was like not being able to take your own clothes off.
"You have to have someone helping you and putting you into these clothes. It just shows how different everything was."
BEFORE YOU GO
PHOTO GALLERY
Dakota Fanning