Her purple Louis Vuitton Met Gala gown probably safely stowed away, the 18-year-old actress hopped off a flight in LAX on Tuesday wearing an outfit that was a wee bit more casual. It was so casual, in fact, that her pants threatened to relax themselves right off her body at any given moment.
Fanning's straw hat and Glamour x Opening Ceremony cat sweatshirt seemed to be pulling in opposite directions from her ripped Acne jeans, which sank dangerously low on her waist as she picked up her luggage and jumped into a waiting car. See more celebrity wardrobe malfunctions!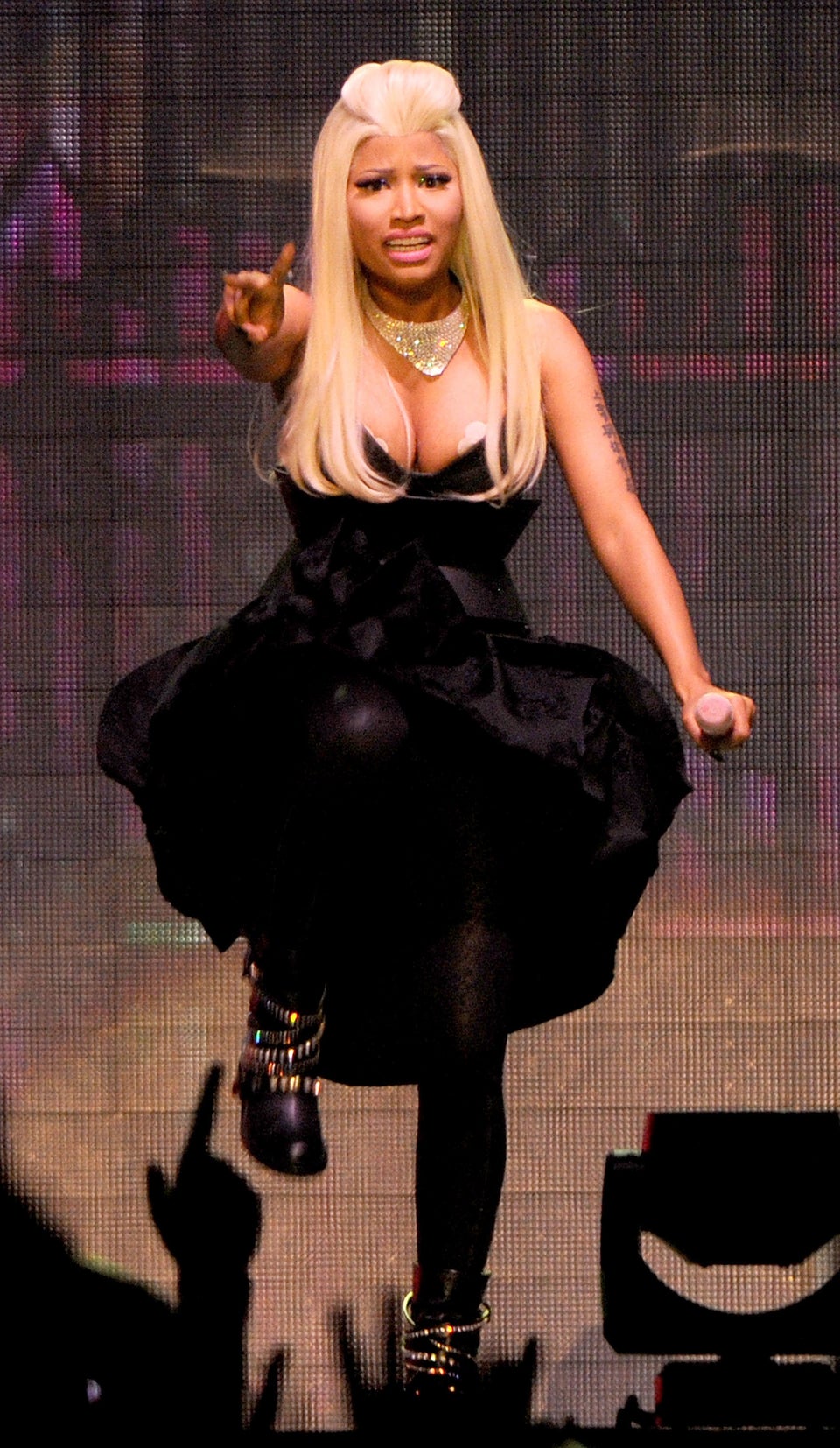 Celebrity Wardrobe Malfunctions (NSFW)