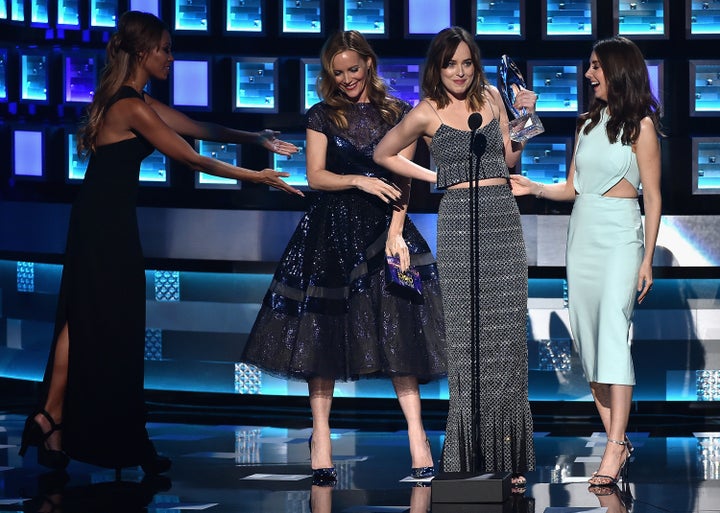 Actress Dakota Johnson made a pretty dramatic impression at the People's Choice Awards on Wednesday night.
While accepting the awards for Favorite Dramatic Movie Actress, the 26-year-old hugged presenters Leslie Mann and Alison Brie (who star with Johnson in the upcoming movie, "How to Be Single"). During the hug with Mann, it appeared she accidentally unzipped Johnson's dress.
"Leslie just broke my dress," said Johnson, as she held her dress behind her back and made her way to the microphone. "Well -- it's not like nobody here hasn't already seen my boobs."
Johnson is, of course, referencing her nude scenes from the steamy movie, "Fifty Shades of Grey."
Watch the moment unfold -- er, unzip -- below:
Despite the drawbacks that came with the racy role as Anastasia Steele in "Fifty Shades," Johnson recently told British Vogue that she is "proud" of the film.
"I'm proud of 'Fifty Shades of Grey.' I don't need to distance myself from that," said Johnson to the publication. "The more work I do, the more the general public sees the different things I can do. Do I think it opened doors? Yeah. More people know my name."
Watch out for Johnson when she reprises her role as Steele in the "Fifty Shades" sequel due in theaters Feb. 10, 2017.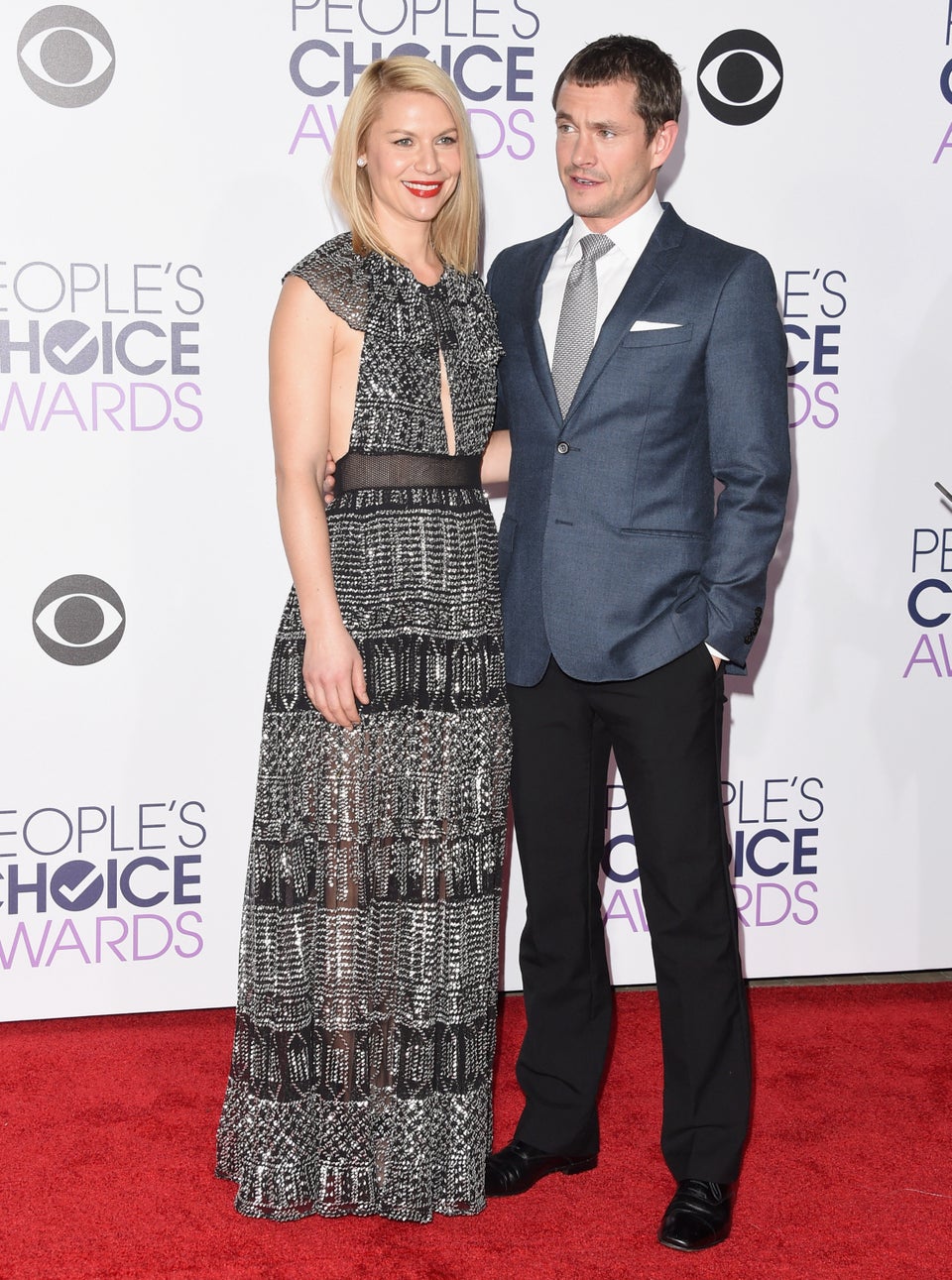 People's Choice Awards 2016
Popular in the Community