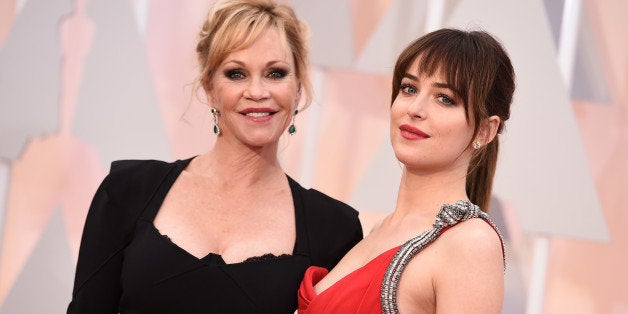 Glamour clearly runs in this family.
"Fifty Shades of Grey" actress Dakota Johnson and her movie star mom, Melanie Griffith, wowed when they hit the red carpet together for the 2015 Oscars. Johnson looked red-hot in a gown with a thigh-high slit, while Griffith looked elegant as ever in an all-black ensemble: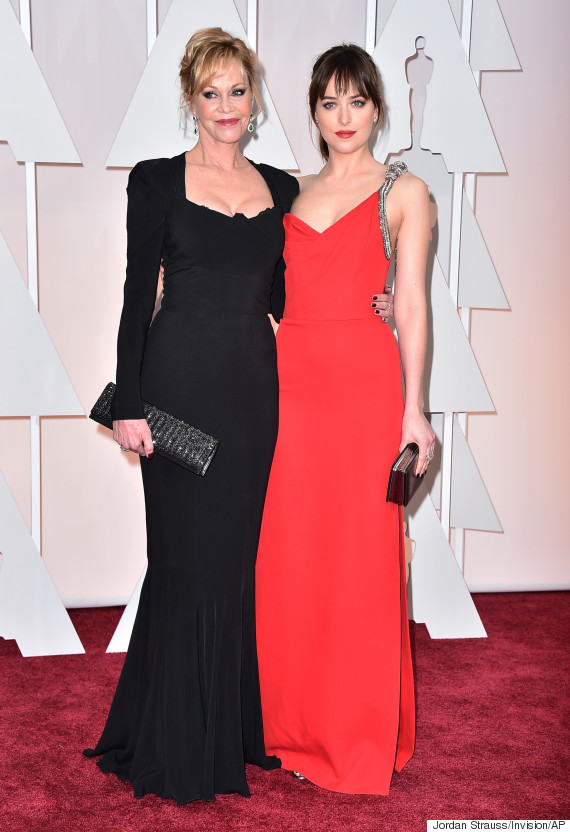 And in case you were wondering -- no, Griffith hasn't seen "Fifty Shades" yet:
"I don't need to see it to know how good she is," the 57-year-old told Lara Spencer on the red carpet.
That's when Johnson, rolling her eyes, chimed in: "Alright! You don't have to see it. Jesus Christ."
Ohhhh, mothers and daughters.