The actress appears on not one but three different covers for the mag, one of which shows her completely topless. In the black and white image, the daughter of Melanie Griffith and Don Johnson stares straight into the camera and covers her chest with her arms.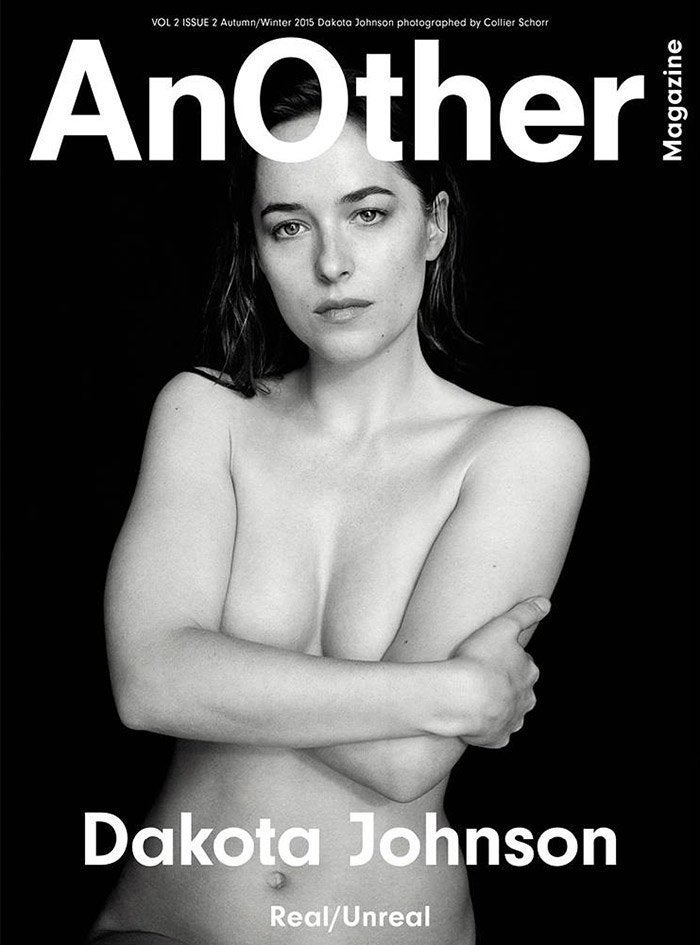 The second cover shows the "Fifty Shades of Grey" star from the neck up, lying on the ground in a denim jacket. Her brown locks are messily laid out around her and she's biting on the jacket's collar (taking a cue from Anastasia Steele). In the last image, Johnson is topless again, though covering herself with a satin jacket.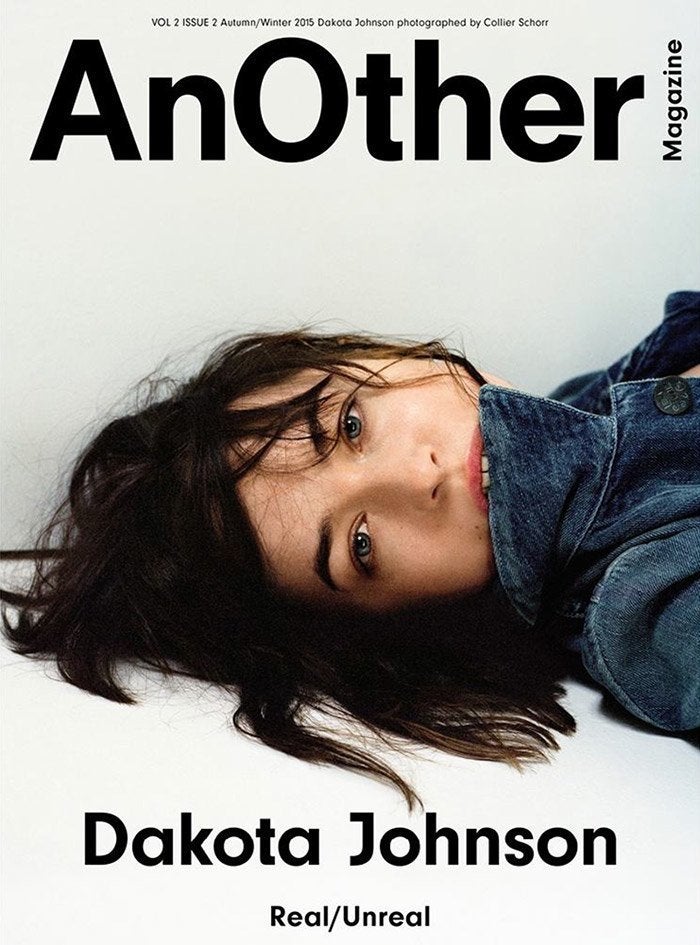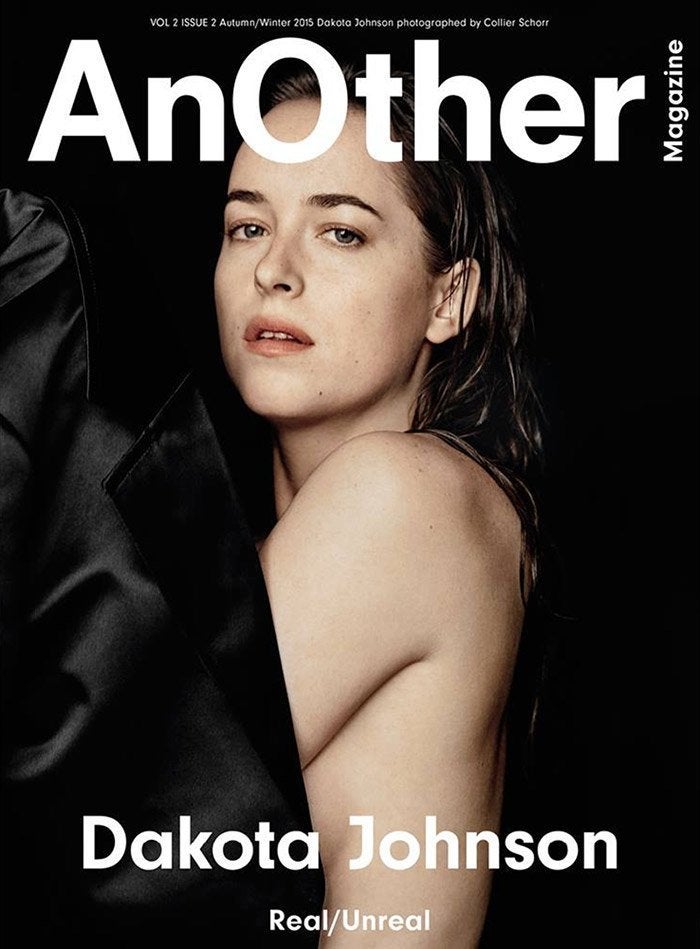 Inside the issue, Johnson talks about everything from growing up with famous parents to still getting panic attacks during auditions.
"Sometimes I panic to the point where I don't know what I'm thinking or doing. I have a full anxiety attack. I have them all the time anyway, but with auditioning it's bad," she told the mag.
"Oh my God, so embarrassing!" Johnson said. "All day it was building up to that moment and then it was just the wrong time for me to have a little spaz …"
To check out the whole interview, head over to Another magazine's website or pick up the issue (available now).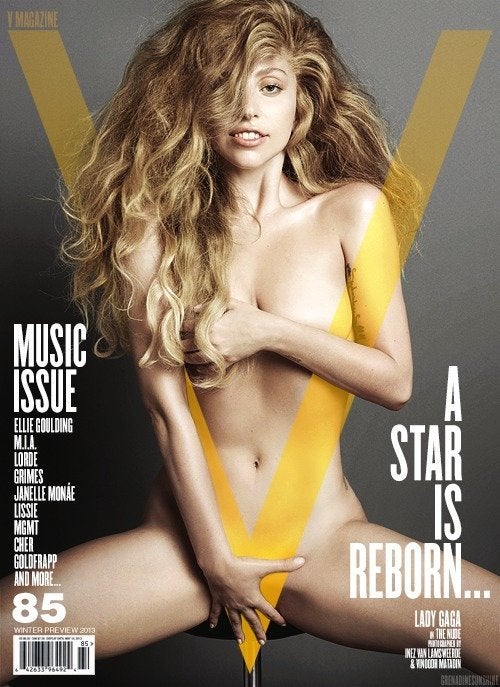 The Raciest Nude Magazine Covers Ever [NSFW]
For a constant stream of entertainment news and discussion, follow HuffPost Entertainment on Viber.
Popular in the Community