The task of healing humanity may seem too lofty a goal for some. But Tenzin Gyatso, the 14th Dalai Lama, is not the kind of man who is easily deterred. 
The Dalai Lama has teamed up with renowned psychologist Dr. Paul Ekman to build an "Atlas of Emotions" that aims to map out all of the feelings that a human can experience. The interactive online project, launched on Friday, is the Dalai Lama's way of encouraging people around the globe to get more in touch with their emotions, which he believes will help bring world peace.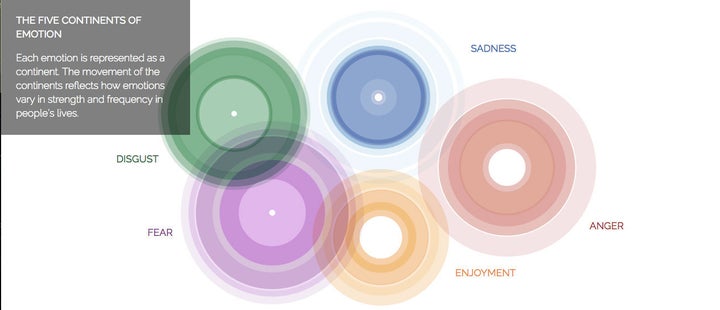 The Tibetan Buddhist leader told The New York Times that when individuals become self-aware about the emotions that they're experiencing, he believes it can have a ripple effect on society. 
"We have, by nature or biologically, this destructive emotion, also constructive emotion," the Dalai Lama said. "This innerness, people should pay more attention to, from kindergarten level up to university level. This is not just for knowledge, but in order to create a happy human being. Happy family, happy community and, finally, happy humanity."
The project is the result of years of friendship between the Dalai Lama and Ekman. The pair first met in Dharamsala, India, in 2000, and have kept in touch ever since to talk about emotional awareness. 
"The Dalai Lama paid Dr. Ekman at least $750,000 to develop the project, which began with a request several years ago," the Times reports.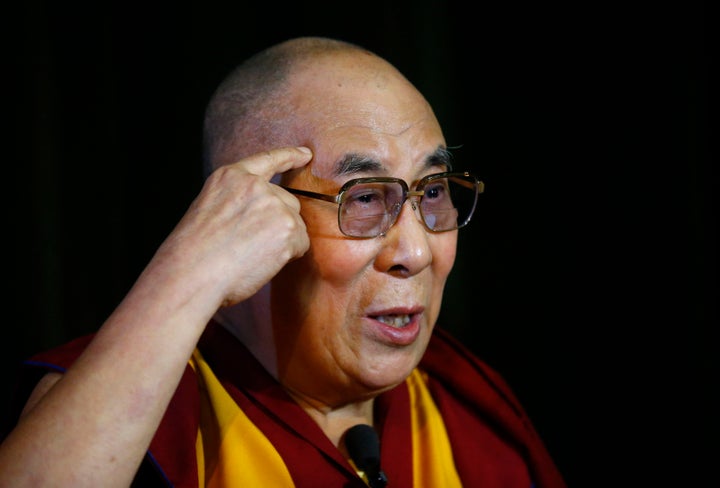 For the Atlas, Ekman worked with his daughter, psychologist Dr. Eve Ekman, and the San Francisco-based data visualization firm Stamen Design. Based on a survey of leading scientists and psychologists in the field, Ekman synthesized the full range of human emotions into five broad "continents": anger, fear, disgust, sadness and enjoyment. 
If the categories sound familiar, it's because they are the same five emotions that are anthropomorphized in the Disney-Pixar film "Inside Out." Ekman was one of the scientists the movie's creators consulted while putting the film together.
The online Atlas explains each of these core emotions and then goes a few steps further by linking them to different emotional states, triggers, actions and moods.
For example, users can explore how external triggers like losing a loved one, or being rejected by someone important can result in the emotion of sadness. Sadness then causes a range of emotional states, from disappointment, which is the least intense form, to anguish, which is the most intense. Sadness can also lead to certain associated actions -- like feeling ashamed, protesting, and seeking comfort. A longer-lasting result of an emotion is a mood, which can cause the related emotion to be felt more frequently and intensely.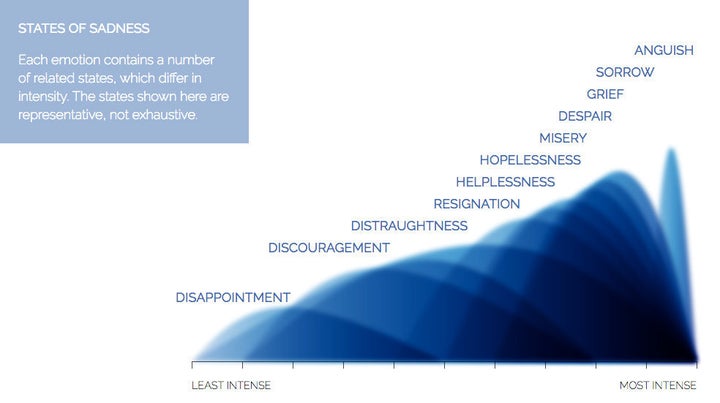 "The goal of this work is to give people more understanding of how emotions work—where emotions come from and the actions they motivate," Ekman said in a press release about the website. "The Dalai Lama and I agree that emotions can be constructive if they support collaboration. We are a social species."
Head over to The Atlas Of Emotions website to learn more about your own emotions and about the Dalai Lama's project. 
REAL LIFE. REAL NEWS. REAL VOICES.
Help us tell more of the stories that matter from voices that too often remain unheard.
BEFORE YOU GO
PHOTO GALLERY
Mantras For Better Well-Being