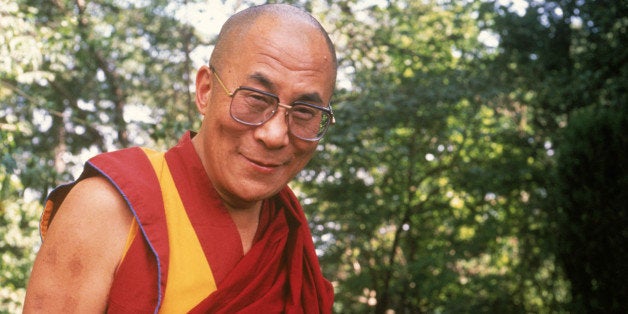 In his lifetime, His Holiness the Dalai Lama has become the quintessential example of what it means to live each day with the utmost compassion. He is able to look at the world -- and all of the individuals it encompasses -- without filters or biases, and wholeheartedly believe in a communal potential for greatness. And as a gift to him on his 80th birthday, he's asking all of us to try and do the same.
In order to help us all better understand the Dalai Lama's vision for what our world can be, psychologist and science journalist Daniel Goleman, the best-selling author of Emotional Intelligence, recently released A Force for Good, bringing together some of the Dalai Lama's central teachings, the science behind them, and stories of those who have learned from His Holiness's example.
Having known the Dalai Lama for more than 30 years, Goleman told HuffPost it was an honor to shadow him on one of his trips to the United States and Canada last year, attend his meetings with business leaders and scientific minds (sometimes lasting as long as 5 days), and interview him about his teachings thus far and what legacy he hopes to leave behind.
"He's such a remarkable human being," Goleman said. "The Tibetan word for 'Dalai Lama' is 'kundun,' which means 'presence,' because you feel a bit different being with him. There's something going on when you're with him that changes your own orientation in a very positive way. One of the biggest lessons for me was seeing him interact with other people, because he doesn't really pay much attention to surface differences like status, rank, money, power or fame. He really treats people equally. He says he sees the oneness of humanity and says that the differences on the surface are just illusions."
With all proceeds going to the Mind and Life Institute and the Dalai Lama Trust currently assisting with earthquake relief in Nepal, the book itself is a reminder of compassion's power to make a difference in the world. In honor of the Dalai Lama's 80th birthday, here are eight of his many lessons revolving around this core idea that he hopes to leave the world as part of his life's legacy.
1. Live life with a free mind and an open heart.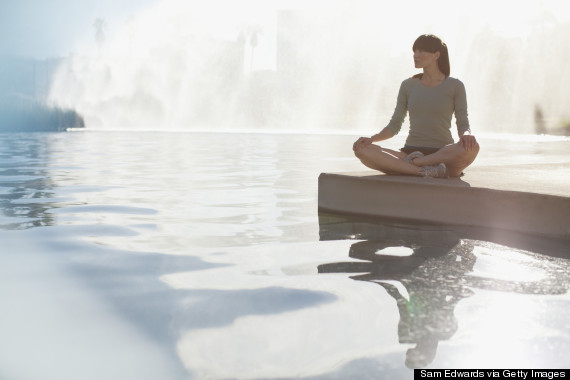 "A big point he makes is if you really want to help people, help yourself first and work on your own inner dynamic in whatever way works for you," said Goleman. "And for me, that's meditation. It's been very inspiring to spend time with him -- I've been taking my meditation much much more seriously and I feel the benefits from that. I'm nicer, I like myself more, my wife likes me more, I feel more energized, I can see a real benefit. The journey he's outlining for each of us starts inside, and then has us act. He says everyone has a way to act, but we all need to act now to create a force for good."
It is in this clear, calm state that the Dalai Lama believes we can overcome our more destructive emotions like fear and anger, and use our personal clarity to help those around us. It all begins with developing and maintaining your own "emotional hygiene" routine.
2. Practice "universal compassion."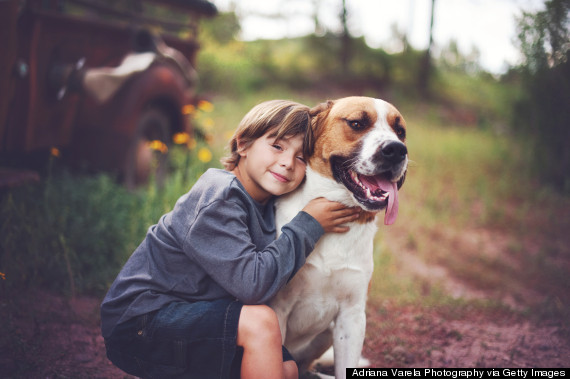 "What he means by this is compassion for everyone, everywhere, which is a very high bar, I think, for people," said Goleman. "It's more of an ideal to aim for."
The Dalai Lama says our ability to think and behave kindly toward others exists in our biological makeup and can play a larger role in our lives if we choose to prioritize it. Research shows that there are true benefits of compassion -- it's just a matter of recognizing it and putting it to use. Compassion levels the playing field, which is a critical first step to us coming together to tackle the problems of the world.
3. Redesign the way we educate.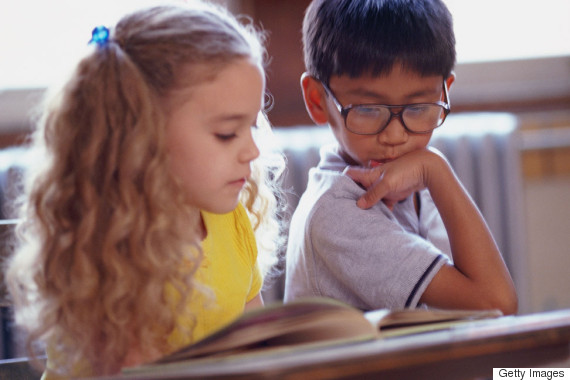 In his book, Goleman explains that mankind's natural sense of compassion is evident in most infants and toddlers through their desire to share with and be kind to one another. However, that priority begins to wane as kids move into more competitive systems like school.
"It's always there," he said. "We feel it for our loved ones. But the question is can we expand that?"
One of the Dalai Lama's goals for the world is to create an educational system that doesn't just develop good minds but good people. Social and emotional learning need to be valued just as highly as scholastic aptitude as teachers prepare young minds for the paths ahead of them. Just imagine how different things would be if we learned how to recognize and deal with destructive emotions constructively from the beginning, and instead of losing sight of compassion, kept it a main component of our everyday interactions. Again, science supports the idea that children need this sense of mindfulness as much as adults do.
4. Stand up against injustice.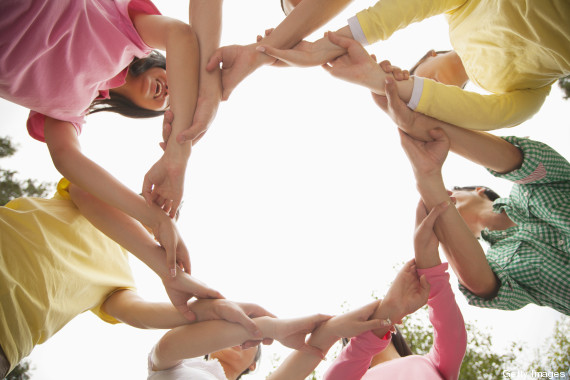 The Dalai Lama draws a clear distinction between being compassionate and being passive. His three pillars of an "equitable society" include fairness, transparency and accountability, and when dealing with injustice, these values often require action. We don't accomplish change by simply offering our sympathy to victims -- we have to step up and prepare to be their voices, offer aid in a way that they find helpful, and search for the root of corruption so that it can be addressed and transformed. He considers it the "muscular" side of compassion.
"One of the tough questions here is, 'What about people who are bad?'" said Goleman. "And he says you need to oppose the bad they do, but you also need to distinguish the actor from the action and not give up on people. He's against the death penalty, for example, because he believes people can reform themselves -- even those who have done terrible things. But he also feels that people need to have the consequences of their actions. It's a very important distinction."
5. Make humanity the bottom line of business. Science says money isn't the key to happiness, so why should we live by an economic structure that enables that idea? The Dalai Lama takes this truth a bit further to explain that in order for businesses to accomplish effective social good, they must consider the well-being of every citizen of the world as opposed to a small group of stakeholders. He believes that we need to reframe how we perceive profits, wealth and success to include this sense of global altruism. Businesses can only become a force for good when they trade self-interest for compassion and use their talents and impact to reduce financial inequality rather than make it worse.
6. Always lend a helping hand.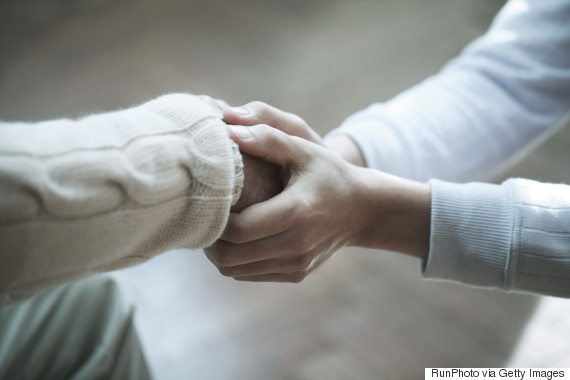 Oftentimes the best way to employ your intelligence, compassion and talent is to invest it in someone who really needs your help. The Dalai Lama explains how this task will likely be an uncomfortable one, pushing you to limits you've never experienced before, but that's one of the ways you know you're making a true impact. For us to act as a cohesive, unified body, we must stand up for those who are defenseless, disabled, impoverished or disadvantaged in ways beyond their control.
And it's not something we can simplify into the word, "charity." The Dalai Lama believes that to truly combat injustice we must not only alleviate struggle now, but also prevent its recurrence later. The Dalai Lama is also a proponent of empowering women in leadership to help guide this global change.
7. Play your part in healing the Earth.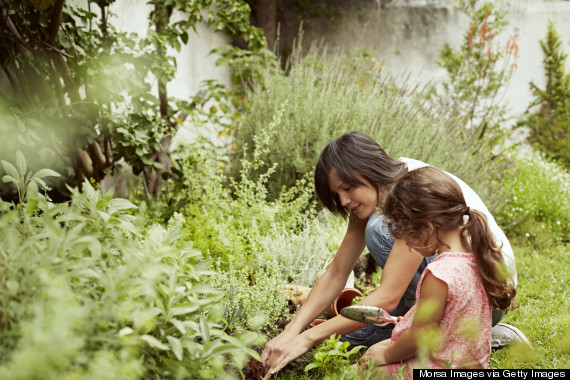 It's not news that mankind has played a significant role in the degradation of our environment, but rather than focusing on our "footprints" we leave behind, the Dalai Lama asks us to lend power to the "handprints," or impact, we can make instead.
"This is something he learned from Gregory Norris at the Harvard School of Public Health," said Goleman. "If you talk about carbon footprints, it's very depressing because that's all the bad's we do. So Norris turned it around and said get that number but then focus on your handprint, which is everything you do to lower your footprint -- it's a positive value. Focus on growing that. The footprint activates negative emotions but the handprint makes you feel good and positive, and that's the best way to motivate people."
The well-being of mankind is directly reliant on the well-being of the Earth, so we must take real steps to protect it in the same way we do own minds and bodies. By being aware of the impact of our actions, processes and purchases, we can then search for new solutions to the problems our old ways have created.
8. Use your personal power to be a force for good.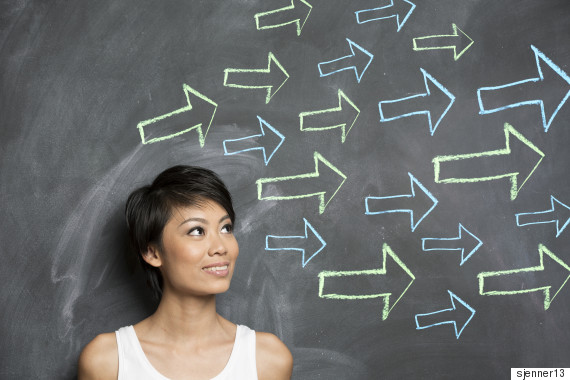 The Dalai Lama begins with the goal of finding peace on the inside. From there, we can move to collaborative dialogue and conflict resolution. Approaching tough conversations and challenges with compassion and a sense of balance allows us to trade the common "us versus them" mentality for one that remembers we are all in this together.
As Goleman observed while spending time with His Holiness, divides are only illusions, figments of our imaginations, and they only maintain the power we choose to lend to them. If we could all learn to connect on a personal level, we just might be surprised by our abilities to eliminate prejudices and acknowledge that we share a lot of similarities with our supposed enemies. True compassion knows no boundaries, and that's why the Dalai Lama believes it is the one component within every human being that can change the world if acted upon.
To learn more about the impact the Dalai Lama's teachings have had on the world and what he hopes to ultimately leave behind, check out Daniel Goleman's new book, A Force for Good. To hear Goleman's podcast on the difference between constructive anger and destructive emotions, click here.
Related
Before You Go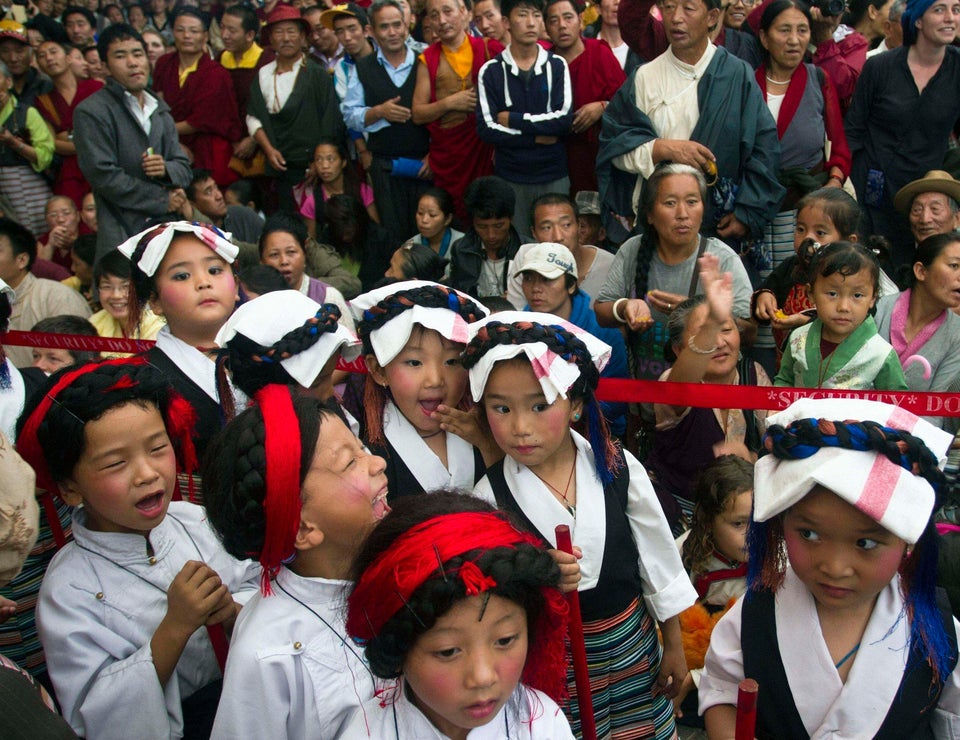 Happy Birthday Dalai Lama!