The Dalai Lama has joined world leaders and advocates in calling on the Myanmar government to protect the country's persecuted Rohingya minority, as hundreds of thousands of refugees have fled in recent weeks. 
"They should remember Buddha in such circumstances," the Tibetan spiritual leader told reporters in India on Friday. "Buddha [would have] definitely helped those poor Muslims."
The Dalai Lama made his comments amid ongoing violence in Buddhist-majority Myanmar that has pitted the marginalized religious minority against the country's military. Nearly 400,000 Rohingyas have fled Myanmar in the past two weeks and sought refuge in Bangladesh.
Myanmar is home to over a million Rohingyas, a largely Muslim minority group from Rakhine state, though the country doesn't recognize their rights. In Myanmar, Rohingyas are not recognized as citizens and are classified as illegal immigrants. They have long been victims of state-sponsored discrimination ― including what the U.N. has deemed possible crimes against humanity.
Rohingya militants attacked government security posts on Aug. 25, inciting retaliation by government forces that has prompted the recent exodus of hundreds of thousands of refugees. Tens of thousands of Rohingya are still internally displaced. 
At least 1,000 people, and potentially many more, have been killed in the violence over the past two weeks, Yanghee Lee, the United Nations Special Rapporteur on Human Rights for Myanmar, told CNN.
Roughly 90 percent of Myanmar's population is Buddhist, and the country's state counselor, former Nobel Peace Prize winner Aung San Suu Kyi, has come under pressure to address the Rohingyas' plight.
"Over the last several years, I have repeatedly condemned this tragic and shameful treatment. I am still waiting for my fellow Nobel Laureate Aung San Suu Kyi to do the same," Yousafzai wrote. "The world is waiting and the Rohingya Muslims are waiting."
Archbishop Emeritus Desmond Tutu also spoke out in an open letter to Suu Kyi, posted on his Twitter account last week. "I am ... breaking my vow of silence on public affairs out of profound sadness about the plight of the Muslim minority in your country, the Rohingya," he wrote.
Tejshree Thapa, the senior South Asia researcher for Human Rights Watch, said she believes Suu Kyi "has chosen to take the side of the majoritarian population" in favor of Myanmar's Buddhist population. State media outlets in the country have reportedly referring to Rohingyas as "morally bad" and "human fleas."
"It's very disappointing," Thapa recently told HuffPost. "I wish [Suu Kyi] would recognize that she is leader of everyone in the country, not just the majority."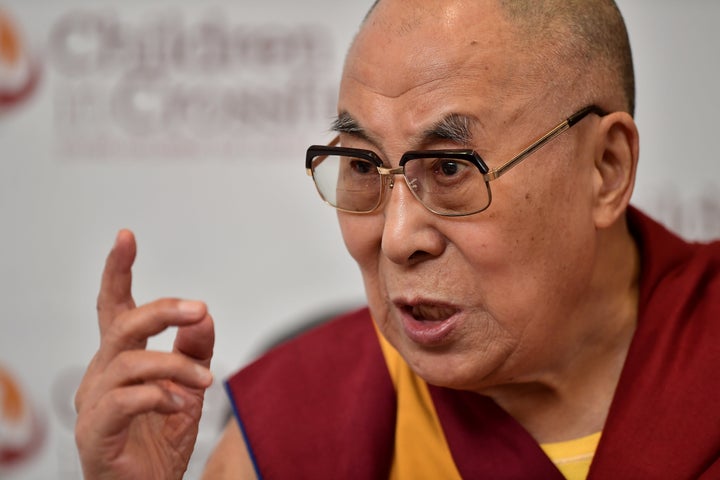 Calling all HuffPost superfans!
Sign up for membership to become a founding member and help shape HuffPost's next chapter
BEFORE YOU GO
PHOTO GALLERY
Vintage Photos Of The Dalai Lama