WASHINGTON -- Dale Peterson, an Alabama Republican state official famous for flaunting his rifle in campaign ads promising to be tough on crime, was arrested Wednesday and charged with shoplifting a can of cashews. The arrest, first reported by YellowHammerPolitics.com, marked the second time in six months that Peterson has been accused of stealing.
His new arrest occurred at a Sam's Club, where police said employees watched Peterson eat a can of cashews in the store, then place the empty can back on a shelf. Store security guards confronted Peterson on his way out. He was released from custody after posting $1,000 bond.
Peterson was charged in October with stealing paper towels and beer from a Walmart. Employees said he pushed his way through the checkout line without paying for the items in his cart, according to police. Peterson later said the incident was "a mistake."
Peterson's arrests are noteworthy in part because he made national news in 2010 for his tough-talking stance on crime during an unsuccessful run for Alabama agriculture commissioner. In a campaign ad that quickly went viral, Peterson suggested his opponents were "thugs and criminals," and accused them of "stealing yard signs in the dark," and "bragging about receiving illegal money on Facebook."
Lifting a rifle to his shoulder, Peterson said, "We're Republicans, we should be better than that," and promised to "name names and take no prisoners" if elected. As of Wednesday, the ad had been viewed on YouTube more than 2.6 million times.
Two years after that campaign loss, his wife Kathy Peterson campaigned for public service commissioner using an ad featuring her husband and his rifle. In that ad, Peterson flashed the gun in a parking lot and warned, "I'll be the one looking after Kathy's yard signs."
The Petersons own a llama ranch in Shelby County. Earlier this year, Dale Peterson was hired at the state Agriculture Commission, sparking controversy given his heated rhetoric about fellow Republicans during the 2010 campaign. A Birmingham, Ala., talk radio host called Peterson "a useless person" filling a useless position at the state agency.
UPDATE 2:16AM: Shortly before midnight on Wednesday, Peterson used his Twitter account to allege that his arrest was a conspiracy. In a series of tweets, Peterson pointed fingers at conservative Alabama political news site YellowHammerPolitics.com and Republican Alabama House Speaker Mike Hubbard.
Sometimes there are coincidences. Sometime there are conspiracies. And sometimes there are just facts. #SomethingAintRight

— Dale Peterson (@Dale_Peterson) March 28, 2013
Who (other than me!) would be arrested for a handful of cashews? And how would Peterson-haters know so soon? I hadn't even been released yet

— Dale Peterson (@Dale_Peterson) March 28, 2013
How, exactly, did @yhpolitics know about my day & my handful of cashews before my wife did?

— Dale Peterson (@Dale_Peterson) March 28, 2013
In national politics, we have establishment and media in cahoots. Think that doesn't happen in AL? See: @yhpolitics & Mike Hubbard

— Dale Peterson (@Dale_Peterson) March 28, 2013
Peterson then laid out his version of Wednesday's events, writing in three back-to-back tweets, "I picked up some cashews when I got to Sams this afternoon. Ate a handful. Put them in my cart & kept shopping. an hour later, when I went to checkout, I put the cashews back (forgetting I had eaten a few), purchased $700 of merchandise & went to jail. It wasn't right, but it wasn't intentional... [YellowHammerPolitics.com] wants you to believe otherwise. Again - Consider your source."
Reached for comment about Peterson's allegation, YellowHammerPolitics.com founder Cliff Sims told HuffPost early Thursday, "when other people are busy making a fool of themselves, I try not to get in their way."
Another Alabama political reporter, Brandon Moseley, tweeted cautious support for Peterson Thursday.
Before You Go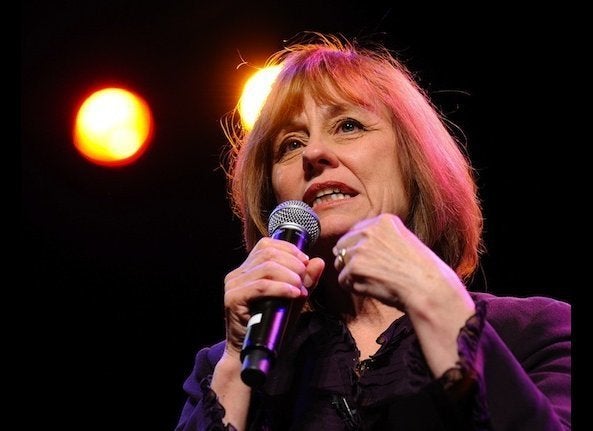 Tea Party Statements
Popular in the Community