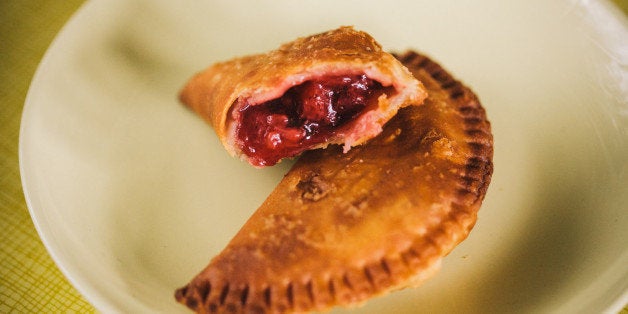 When someone offers you a hand pie, you don't say no. And when someone offers you a chicken and waffles hand pie, you say, "YES, PLEASE!" Especially when said chicken and waffle hand pie is made by Dale's Fried Pies.
Dale's Fried Pies has blessed Knoxville, TN, with some of the finest pastry this country has ever known. And, they FRY it, guys. And fill it with foods like mac and cheese, strawberry lemon balm, and chicken and waffles.
We had the opportunity to try their chicken and waffles pie, as well as their strawberry lemon balm pie, and we haven't been able to stop thinking about them since. While it's true that their pies are fried and that they're filled with heavy fillings, they still manage to pull off a light and airy texture. They're almost like what you'd imagine a cloud-filled pie to taste like -- we could have easily eaten 10 of these things in one sitting.
We've long known about the greatness of hand pies, but Dale's Fried Pies have since elevated their status. The rest of the country is seriously missing out on these pies, but lucky for all of us they've been kind enough to share their recipe for the strawberry lemon balm pie recipe here with us today. (The chicken and waffles one was too complicated for sharing.)
WARNING: The recipe makes 10-12 and you'll definitely end up eating them all.
Strawberry Lemon Balm Fried Pies
makes 10-12 pies
Ingredients:
4 cups fresh strawberries, roughly chopped
1/2 cup sugar
3 Tbs cornstarch
1/2 tsp salt
1 1/2 tsp. lemon zest
1 Tbs lemon juice
1 Tbs butter
1 Tbs chopped fresh lemon balm
Your favorite pie dough recipe, chilled (Dale's uses an all-butter recipe)
In mixing bowl, add strawberries, sugar, cornstarch, lemon zest and lemon juice. Transfer berry mixture to dutch oven and add butter. Heat over medium flame, mixing often until mixture thickens and bubbles (roughly 10 minutes). Allow to cool to room temp and add lemon ball. Refrigerate until cool.
Roll chilled dough on a lightly floured surface to roughly 1/4 inch. Use a 5 inch biscuit cutter to cut circles of dough. To assemble a pie, place a dough circle on a clean surface and add 2 tablespoons of strawberry filling to the center of the circle. Fold in half and crimp closed with a kitchen fork (note: do not overfill or filling will spill out).
Fry in a 375 degree deep fryer or in a cast iron skillet for 5-7 minutes until the crust is golden brown. It's recommended that you wait 5 minutes before serving.
To heat them up later, warm them in a hot oven or a toaster oven.
Related
Before You Go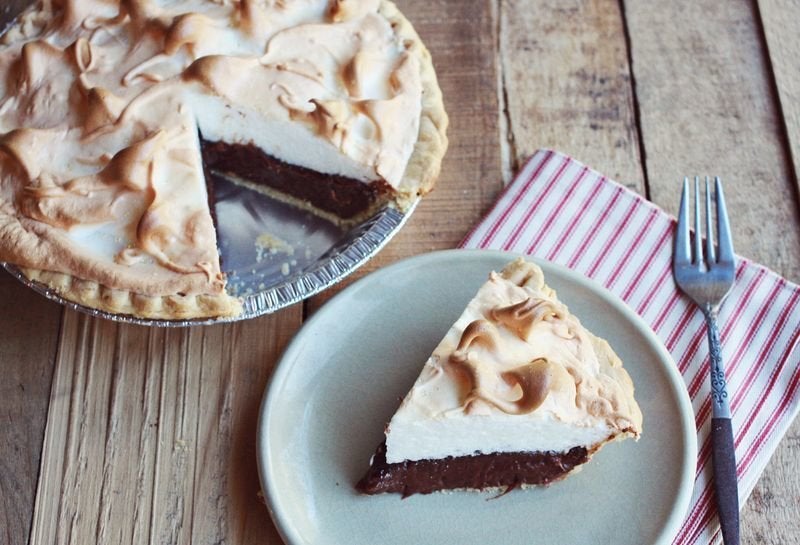 Pie Recipes