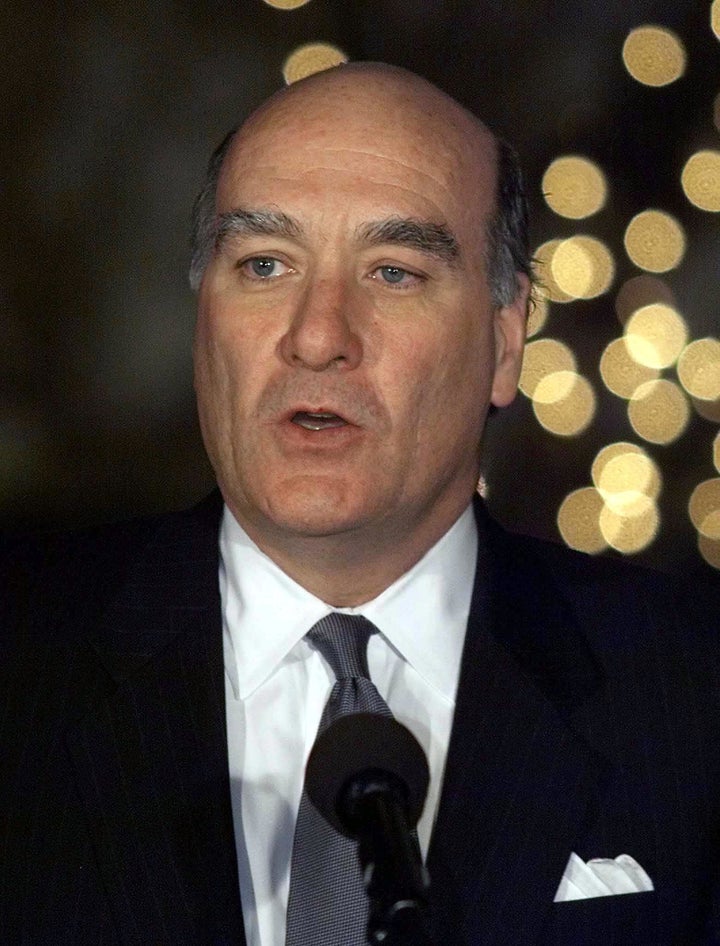 WASHINGTON -- Al Gore was in a motorcade on a rainy night in Nashville, preparing to concede defeat in the 2000 presidential campaign, when Bill Daley, his campaign chairman, got a call.
The caller told Daley that the count in Florida was changing, and that George W. Bush's lead was shrinking slowly but steadily.
Daley listened in silence, then said "gotta go" and hung up.
He was in the motorcade car behind Gore, but soon enough he was face-to-face with the vice president, and calmly and quietly -- but forcefully -- told him not to go out on the stage and concede.
Gore didn't, and the great recount race was on.
Bill Daley is double Rahm, double calm.
Daley, not his protégé Rahm Emanuel, is the preeminent Chicago Democratic insider -- with twice the history and contacts, and twice the serenity, confidence and maturity in wielding power.
President Obama is doubling down on Chicago, and on what the city means in the history and operational style of the Democratic Party, by choosing Daley to be Emanuel's permanent replacement.
Chicago is the "city that works," and Chicago Democrats pride themselves on being a pragmatic, realistic lot. Daley, the son and brother of Chicago mayors, has always been the Inside Daley, the one who deals quietly with the powers that be in the city and country -- the brokers of money, commerce, family and tribal politics.
Daley is an ancestral Democrat, which means that he believes in the government's role in helping people survive and live a decent life. He is an Irishman through and through, with a fierce faith in friends and loyalty. He is a big-city guy, at home in big-city haunts.
But he is not an ideologue of the left or right. He helped Bill Clinton pass free-trade agreements, even though Democratic union bosses hated them. Now a banker, he opposed some provisions of the bank-reform bill. He also expressed skepticism about the political and substantive wisdom of Obama's spending a year on health care reform. He's not for government for government's sake.
Progressives were predictably outraged with the pick. "This was a real mistake by the White House," said Adam Green of the Progressive Change Campaign. "Bill Daley consistently urges the Democratic Party to pursue a corporate agenda that alienates both Independent and Democratic voters. If President Obama listens to that kind of political advice from Bill Daley, Democrats will suffer a disastrous 2012."
What Daley knows is how to be a Democrat who can acquire and hold power -- something the Daley family has modeled for more than half a century.
With his low-key demeanor, sense of personal decorum, and yen for privacy and upright behavior in personal life, the 62-year-old Daley has accumulated a lifetime of allies who now will help and respond to him in his new White House job.
Some critics accuse him of lacking an interest in details -- of not being a paper-flow guy. He strenuously objected to that criticism in a brief comment Thursday to the Huffington Post. But in any case, he has a cadre of longtime advisors he can call on, either officially or unofficially, to handle any of the details he doesn't have time to deal with.
He is a detail man when it comes to people and whether they deliver what they say they are going to deliver, and whether they are loyal and discreet in their dealings.
He was not close to Obama, but his vast contacts make him instantly central. In some ways, in fact, Daley (and the Daleys) built the operational platform upon which the Obama Presidency now rests.
Here's a partial list. Daley was a key ally and original supporter of Joe Biden's 1988 presidential campaign. Daley has worked closely with Obama's top advisor, David Axelrod, ever since Axelrod first became a political consultant in Chicago in 1984. Daley was Emanuel's original sponsor and patron in politics, and now his protégé stands an excellent chance of becoming mayor. Daley is very close to Tom Donilon, a lawyer and former political operative who is now National Security Advisor.
As former Clinton Administration Commerce Secretary, he is close not only to the Clintons, but also to former Vice President Al Gore and to top Clinton-Gore aides such as Gene Sperling and Tom Nides.
And no one should forget that Michelle Obama got her first job -- and the Obama family's first major political contacts -- in the mayoral administration of Bill Daley's brother, Richard Daley.
Obama himself was not particularly close to Bill Daley or the Daley family. Bill, after all, had worked in the Clinton Administration, had was on close terms with 2008 candidate Hillary Clinton.
But the selection of Rahm Emanuel as chief of staff, a move suggested initially by Axelrod (who had handled Rahm's congressional campaigns as well as Richie Daley's campaigns), helped make a team of the Daley Family and the Obamas.
And now that team is complete. In Chicago terms, the president has moved from being a South Side activist to the Man in the Loop.
The president hopes that the move will get him what he really wants: another term.
Popular in the Community