In the painted world of Salvador Dali, timepieces ooze like cracked eggs, elephants stand on impossibly spindly legs, and tigers leap forth from fish like the most unlikely of nesting dolls. His works reveal a universe populated by both dreams and nightmares, a type of imagery that came to define 20th century Surrealism in its ability to combine absurdism with bits of the familiar to push the boundaries of accepted thought.
As the National Arts Club's Dianne Bernhard said: "Surrealism was an intellectual and artistic movement that was grounded in the psyche of man. Dali expressed what the unconscious mind was thinking in order to simultaneously liberate and expand culture."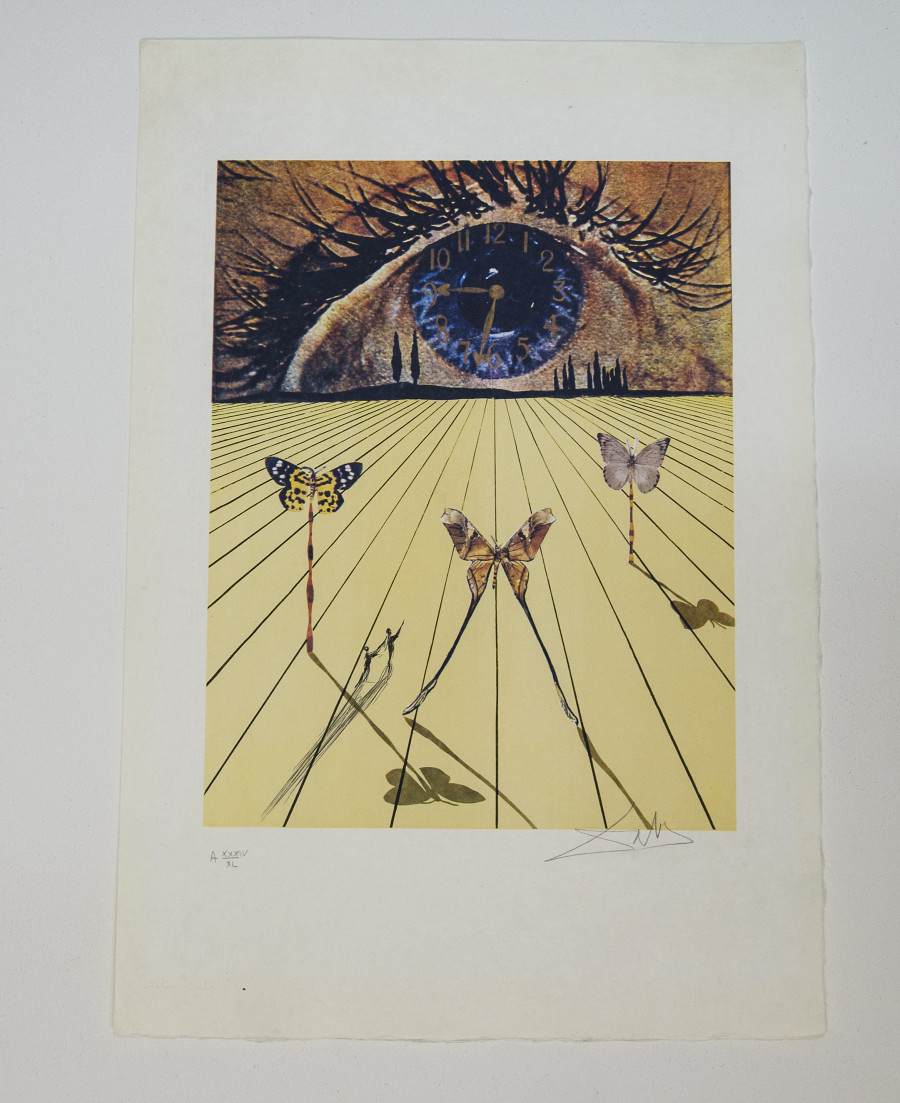 Eye of Surrealistic Time, 1971, Memories of Surrealism, Dali at NAC, Photo by Andrew Werner
A new exhibition at the National Arts Club in New York, titled "Dali: The Golden Years," is paying tribute to the unforgettable artist and, more specifically, a selection of his earliest works on loan from private collectors. The show presents 65 pieces in total, spanning the 1930s to the 1970s, including memorable contributions to the series "The Les Chants Maldoror" (1934), "12 Tribes of Israel" (1971), and "Memories of Surrealism."
"The Les Chants Maldoror" was based on a 1869 text that the Surrealists discovered in the 1930s. In it, Dali exercises his "paranoiac-critical" practice, described by the artist as a "spontaneous method of irrational knowledge based on the critical and systematic objectivity of the associations and interpretations of delirious phenomena." In other words, it was a stream-of-consciousness process by which Dali filtered through his own hallucinations and visions. The resulting black-and-white sketches show almost indecipherable constellations of shapes that seem to be the visual cousins of a T.S. Eliot poem.
Viewers can compare those drawings to "12 Tribes," a 13-print collection commissioned by the state of Israel to celebrate the country's 25th anniversary. Fun fact: the images, filled with Dali-esque interpretations of Biblical mythology, are still displayed in full in the Israeli Presidential palace. Beyond that, "Memories of Surrealism" combines some of the illustrated tropes we've come to associate with the Surrealist hero, such as slightly distorted butterflies and clocks. But fans of the Spanish artist will likely be most excited to hear that four never-before-seen works will also be on view, as well as a portrait of the mustachioed icon taken by Anton Perich.
Below is a preview of the show, officially on view at the National Arts Club from February 2-28, 2015.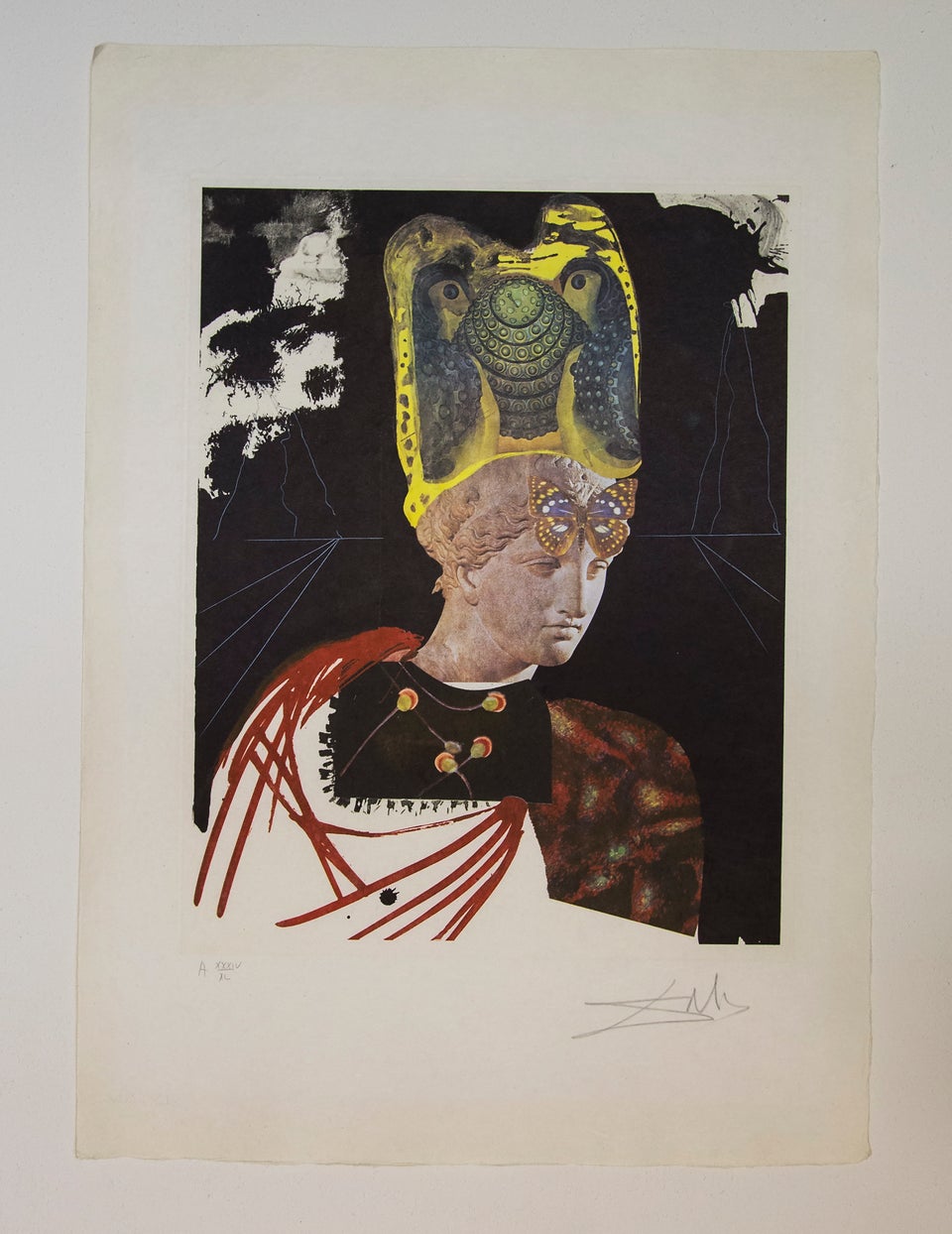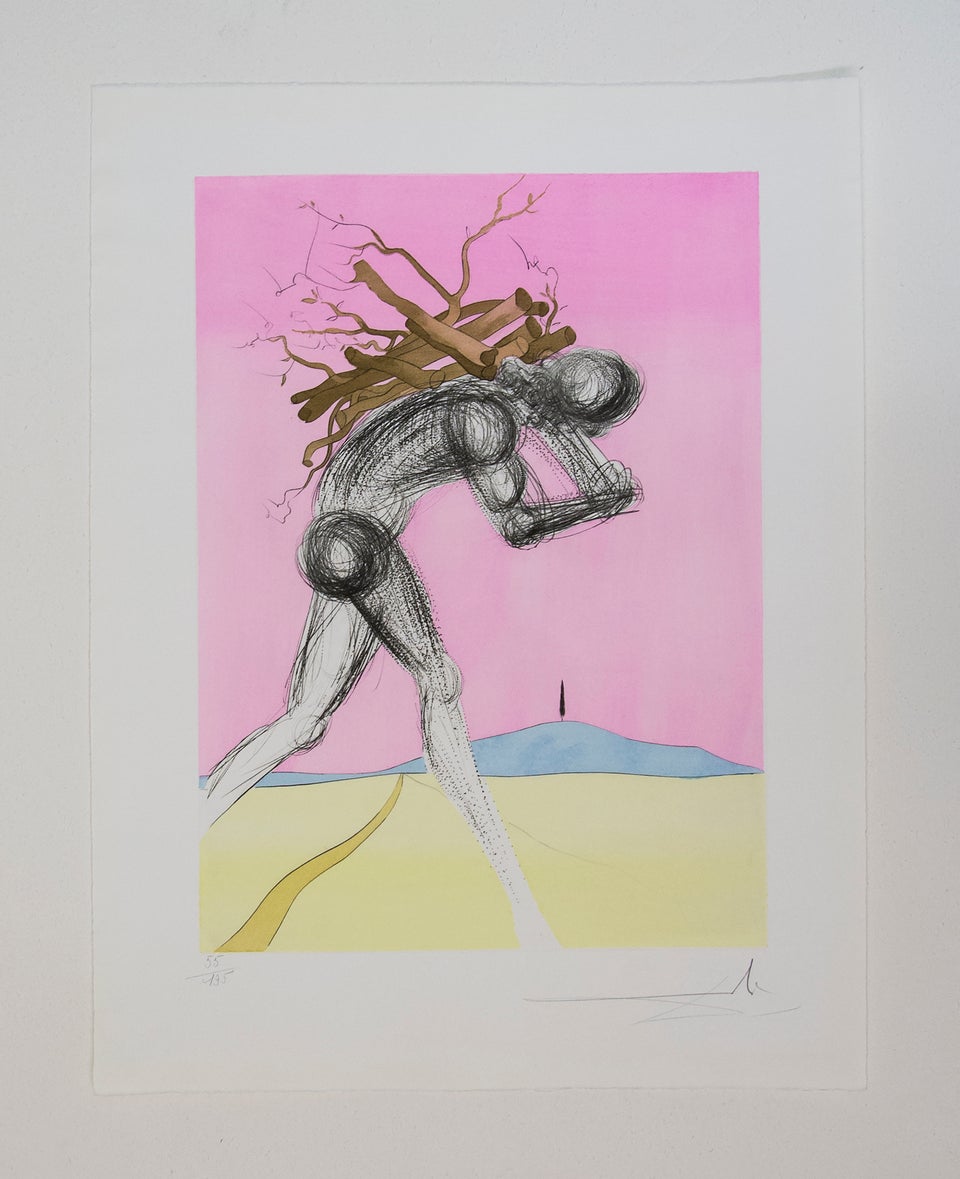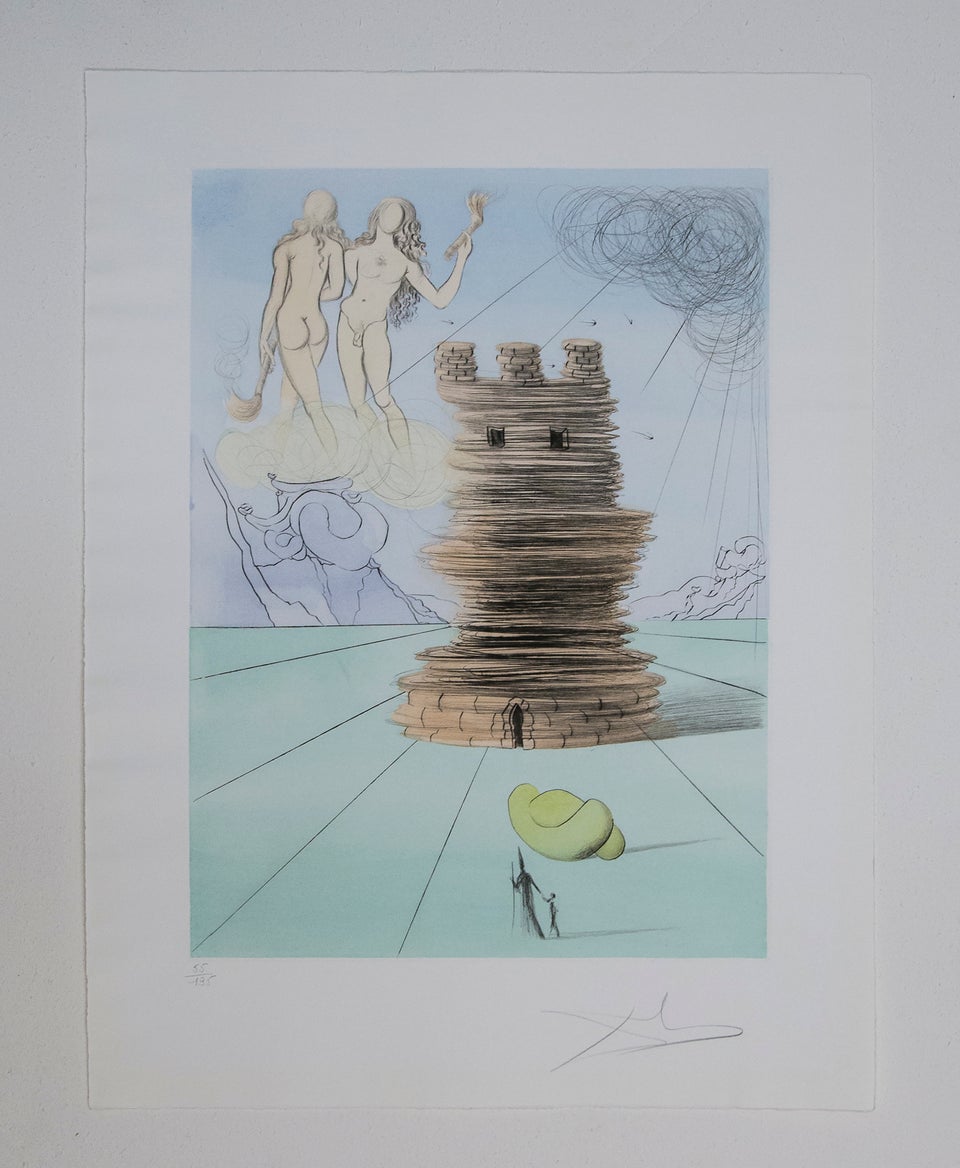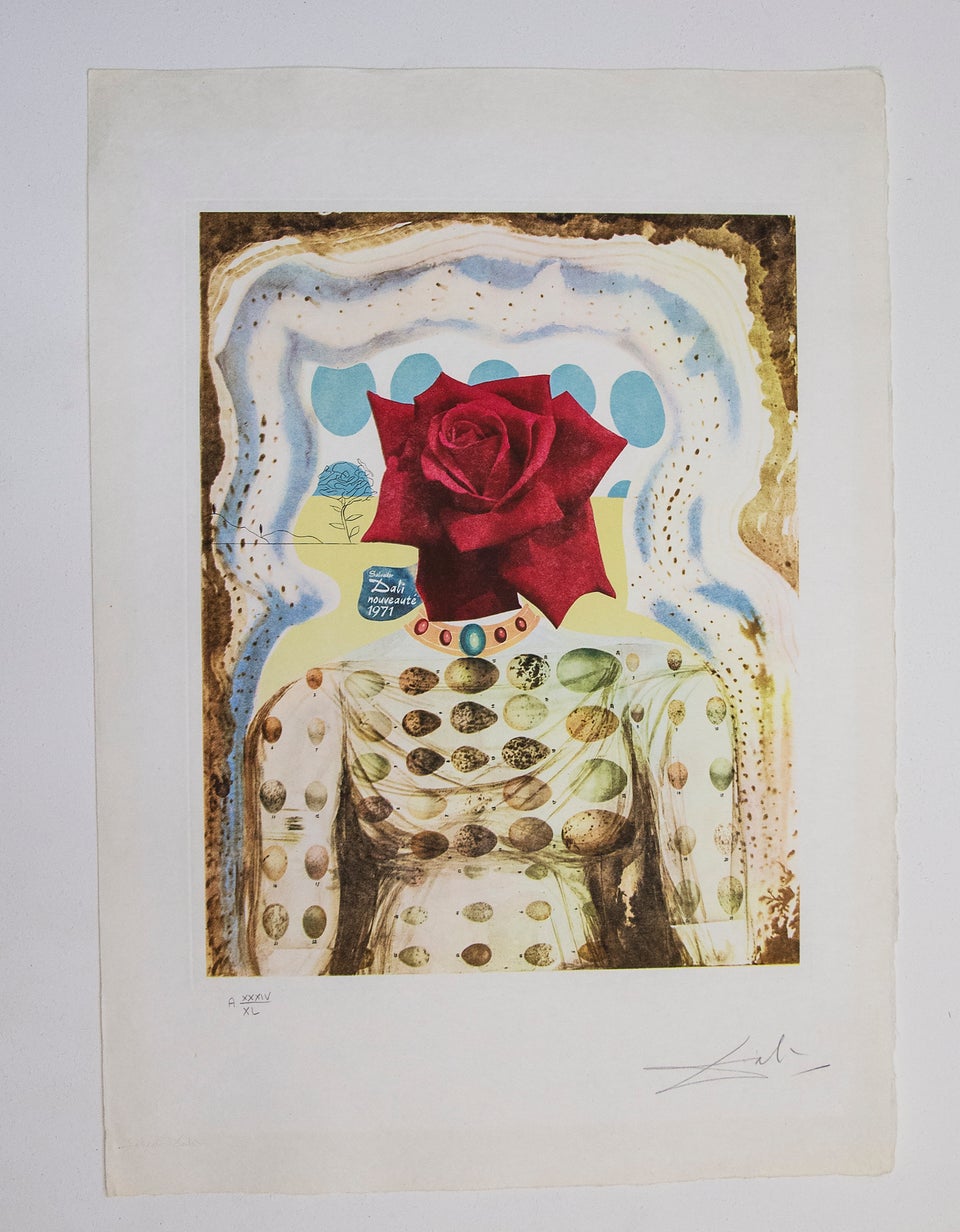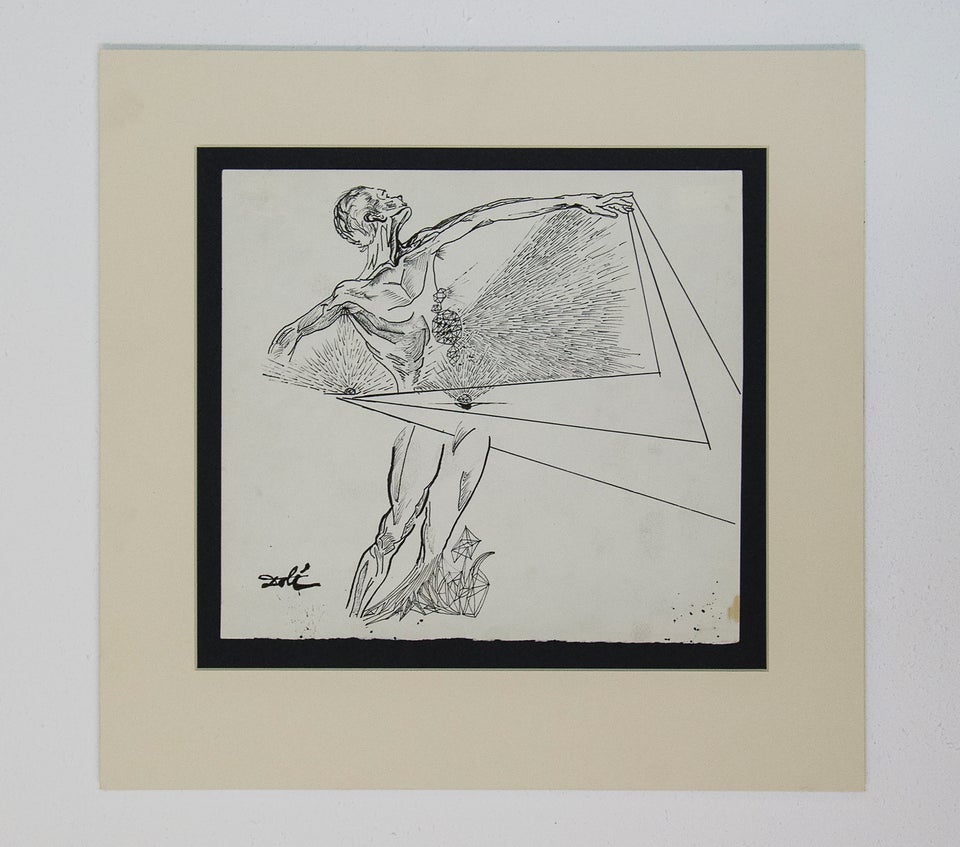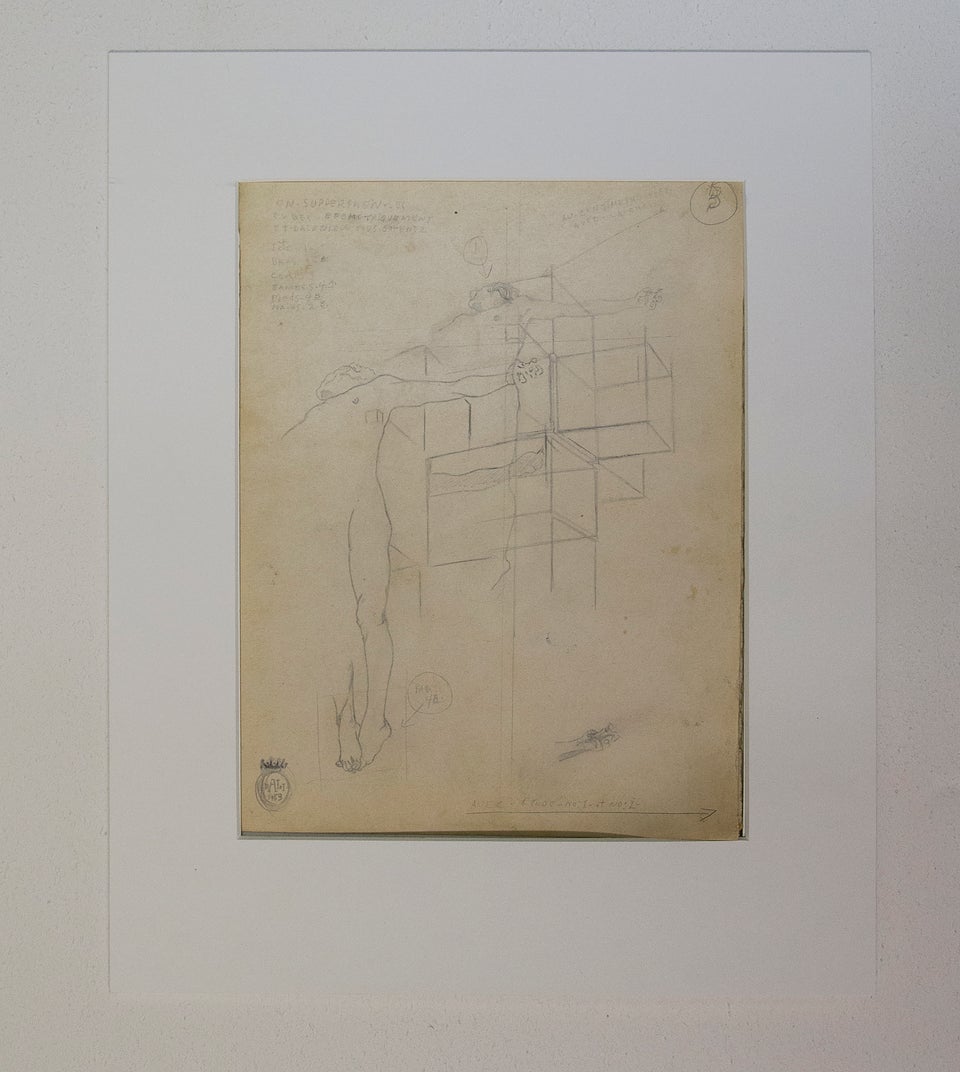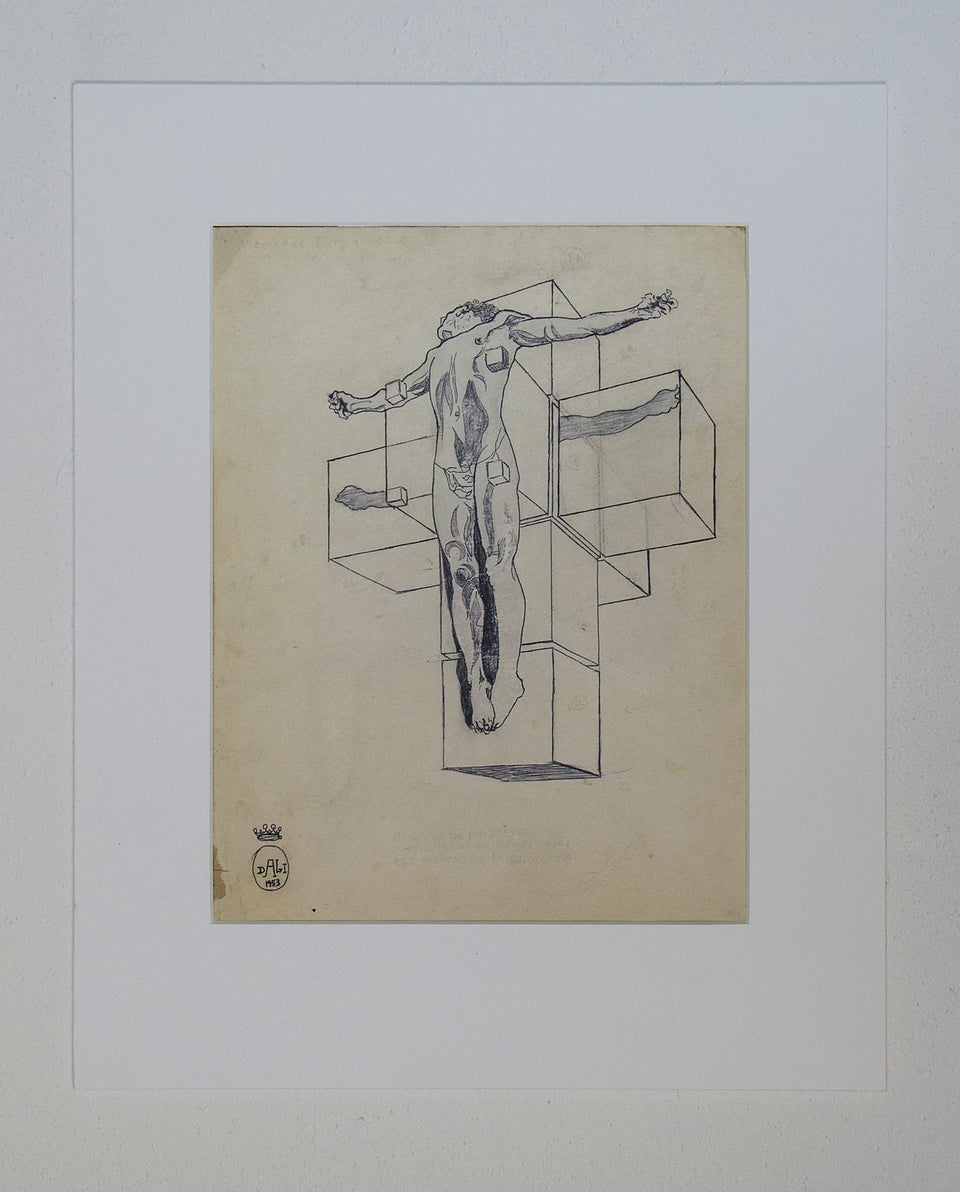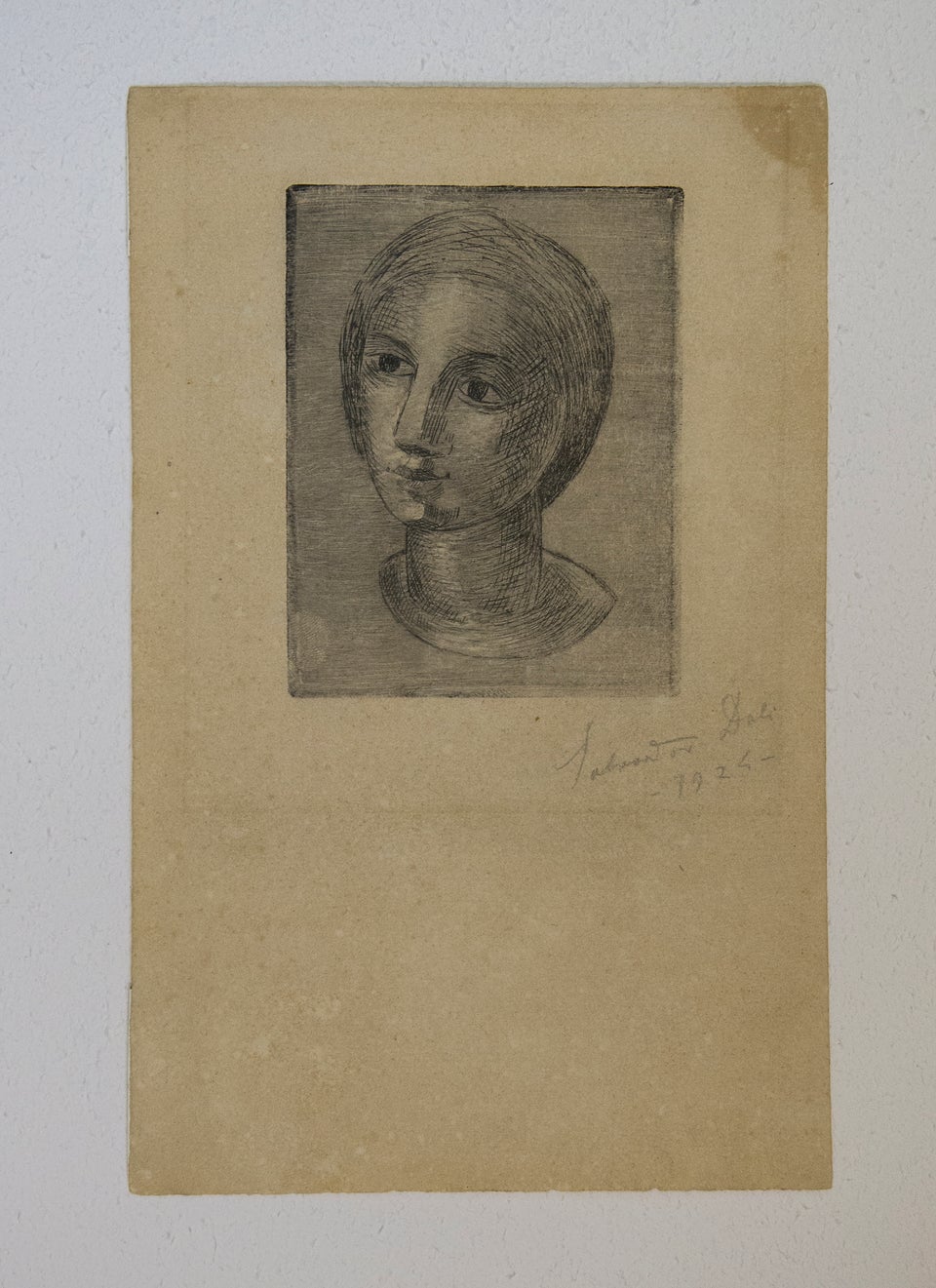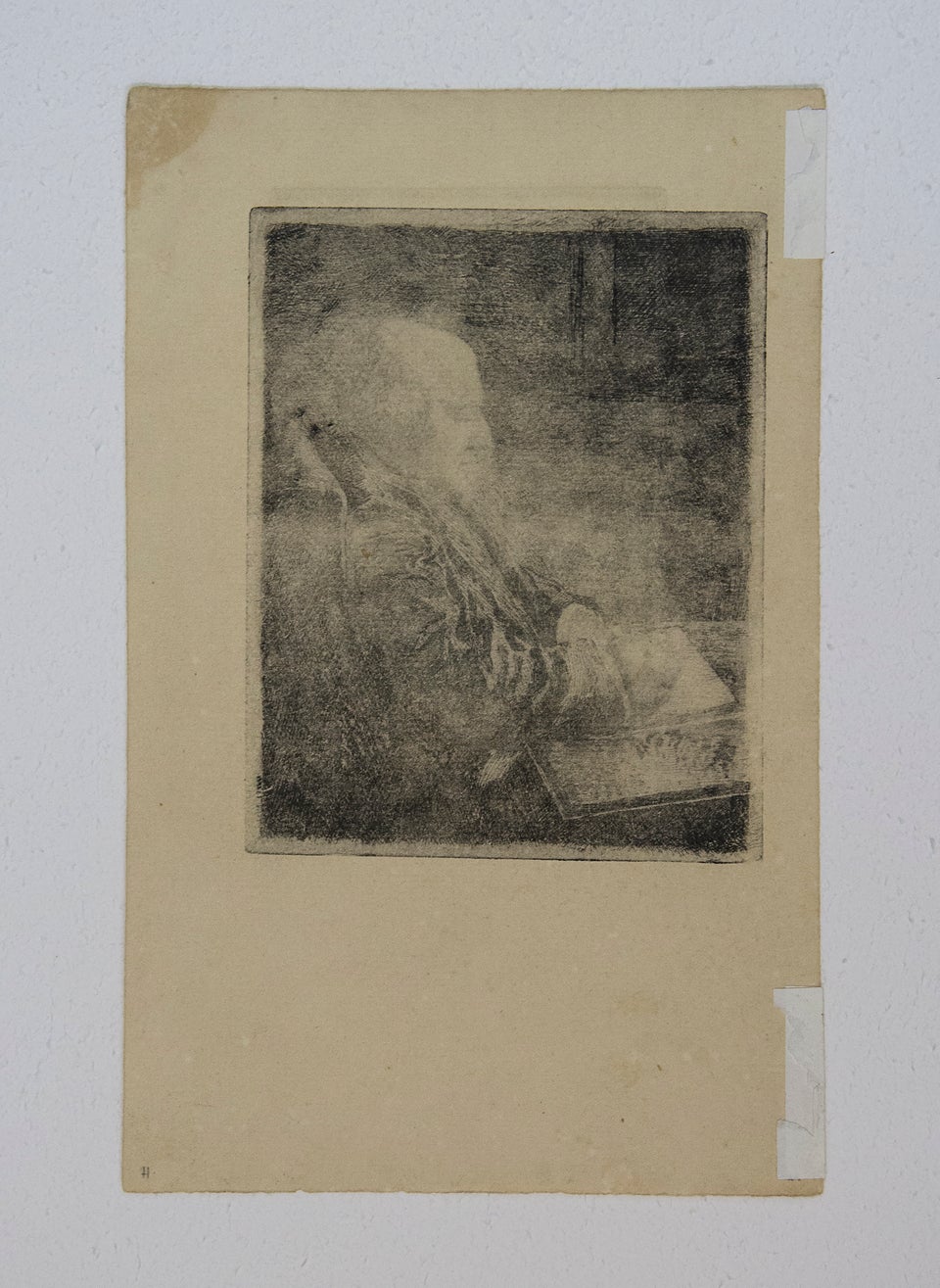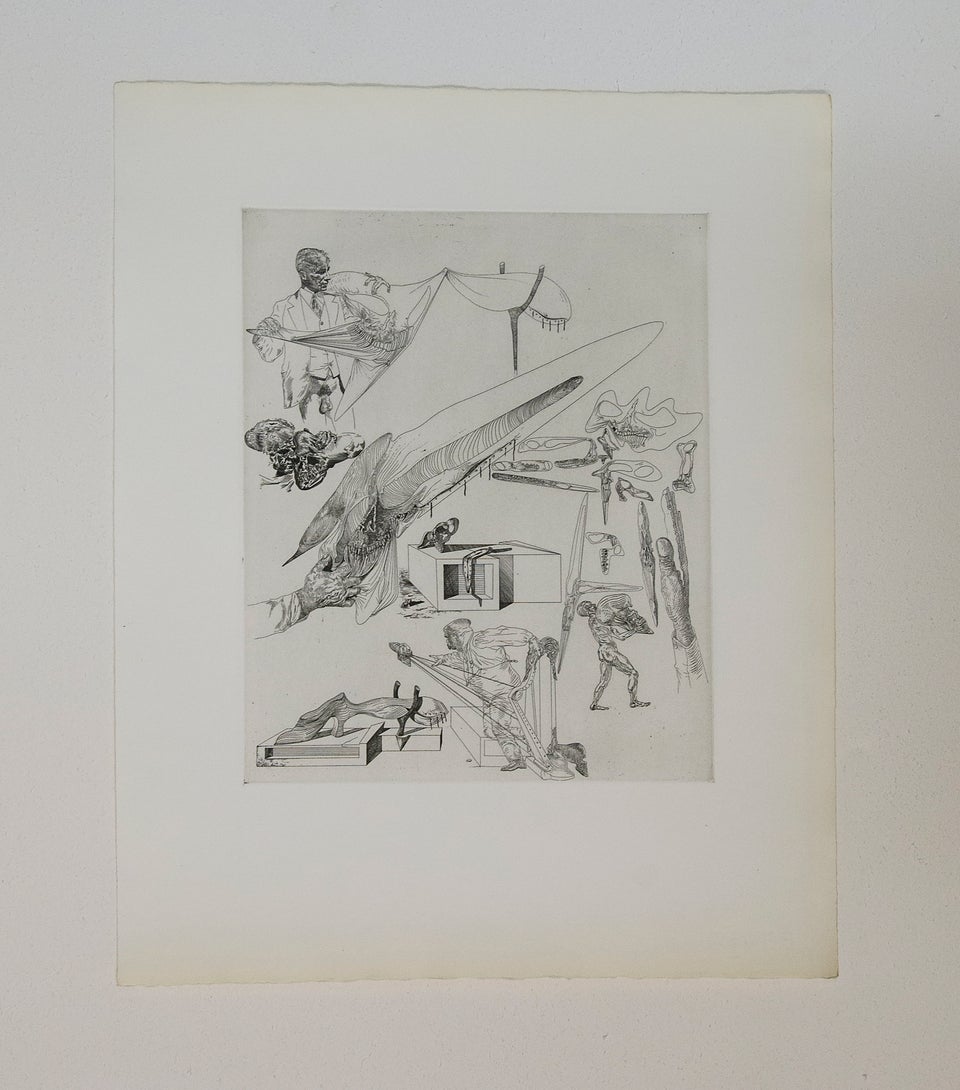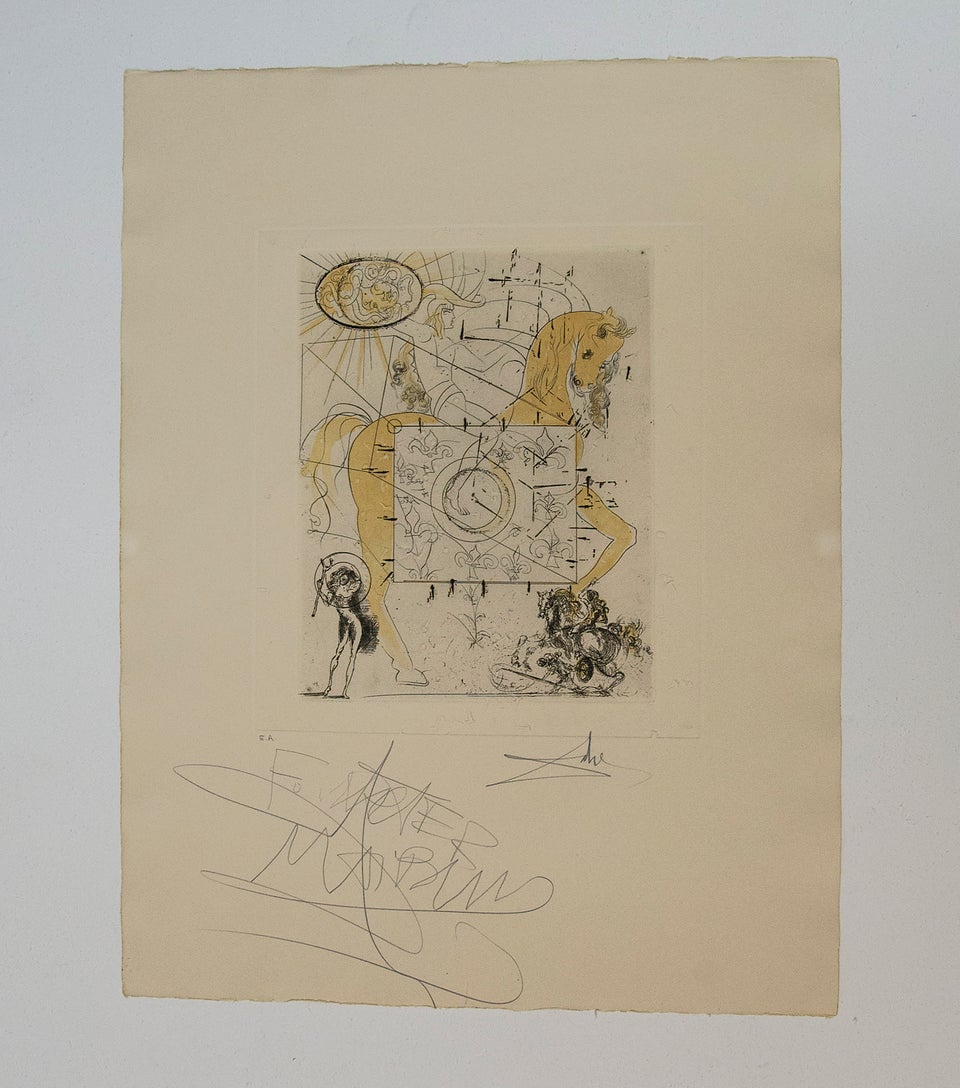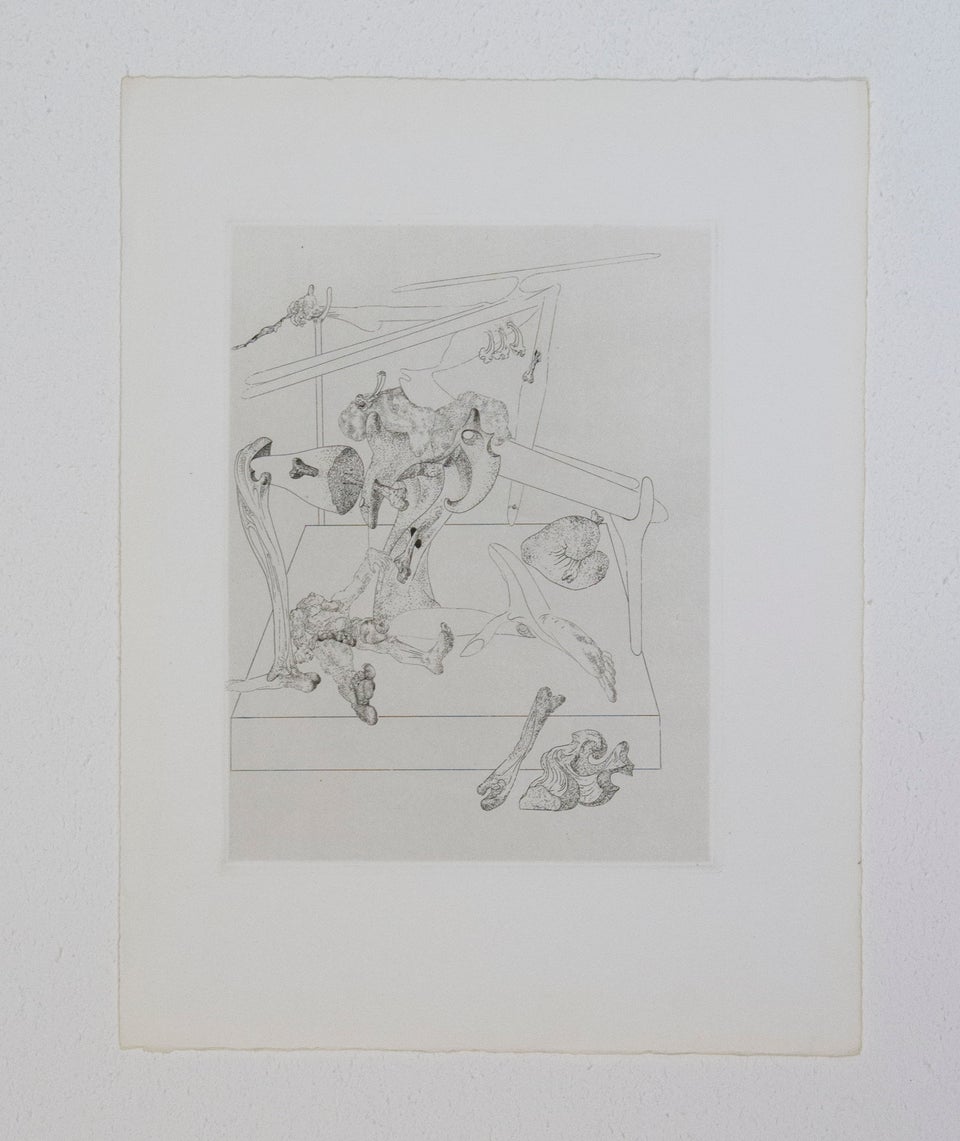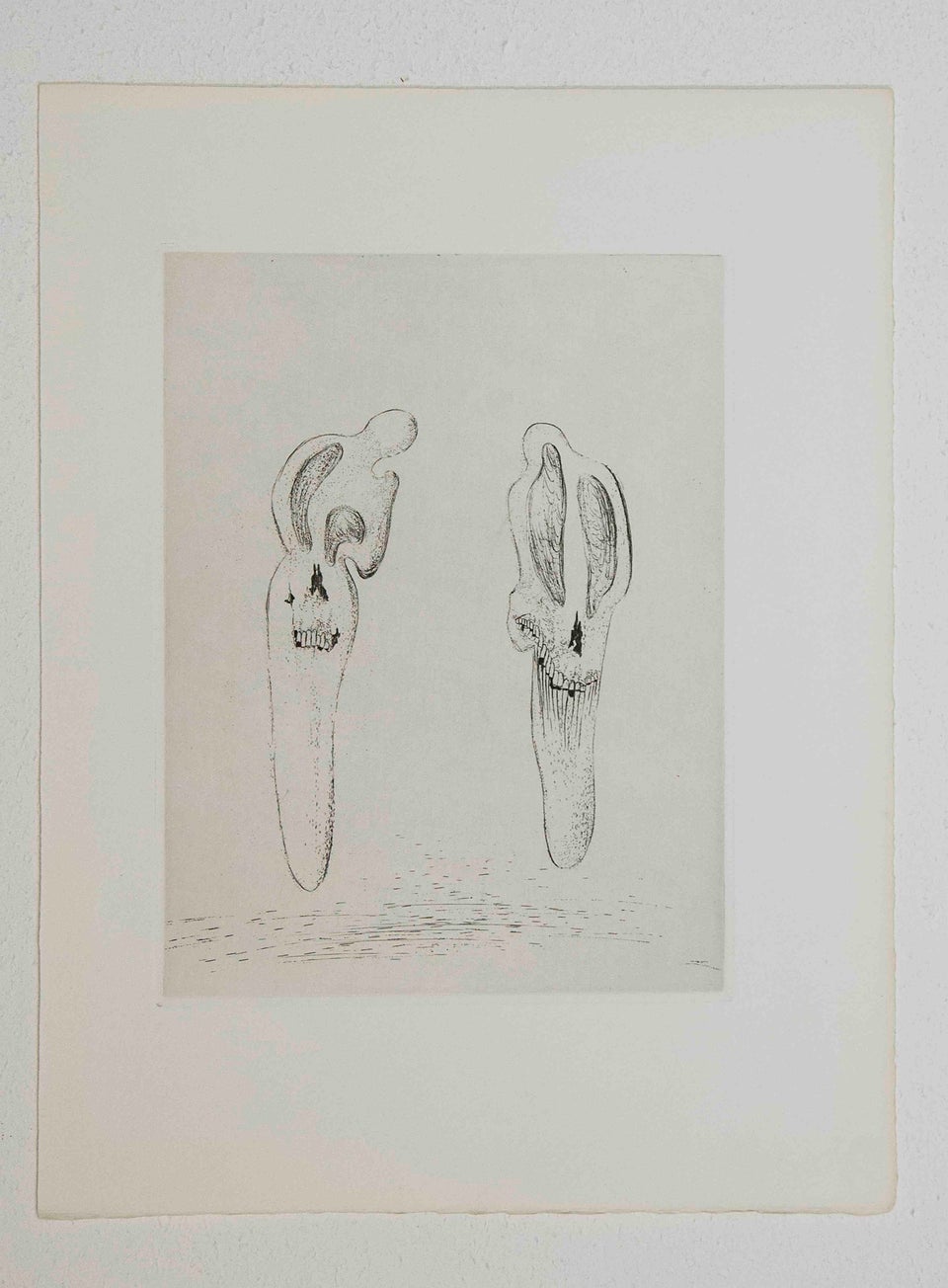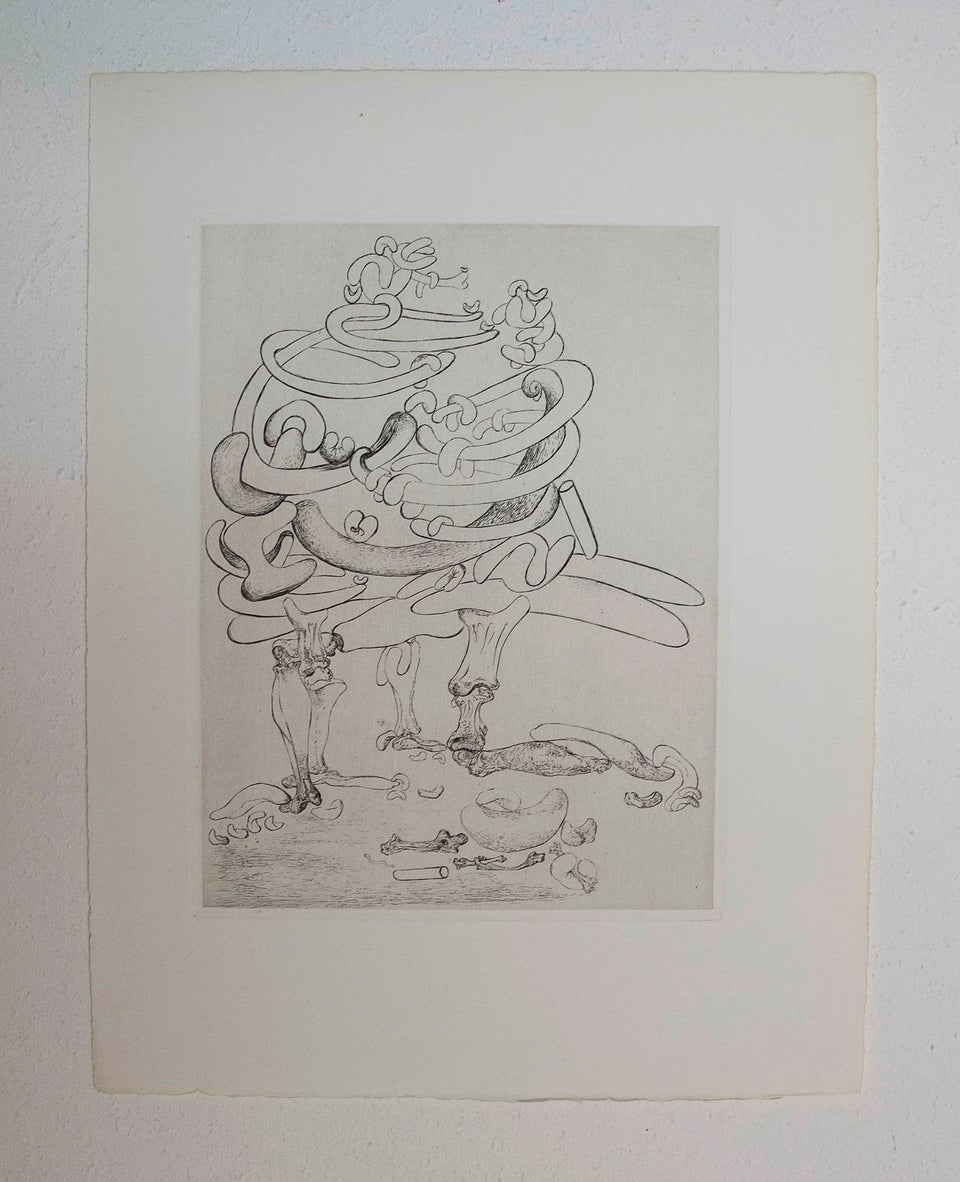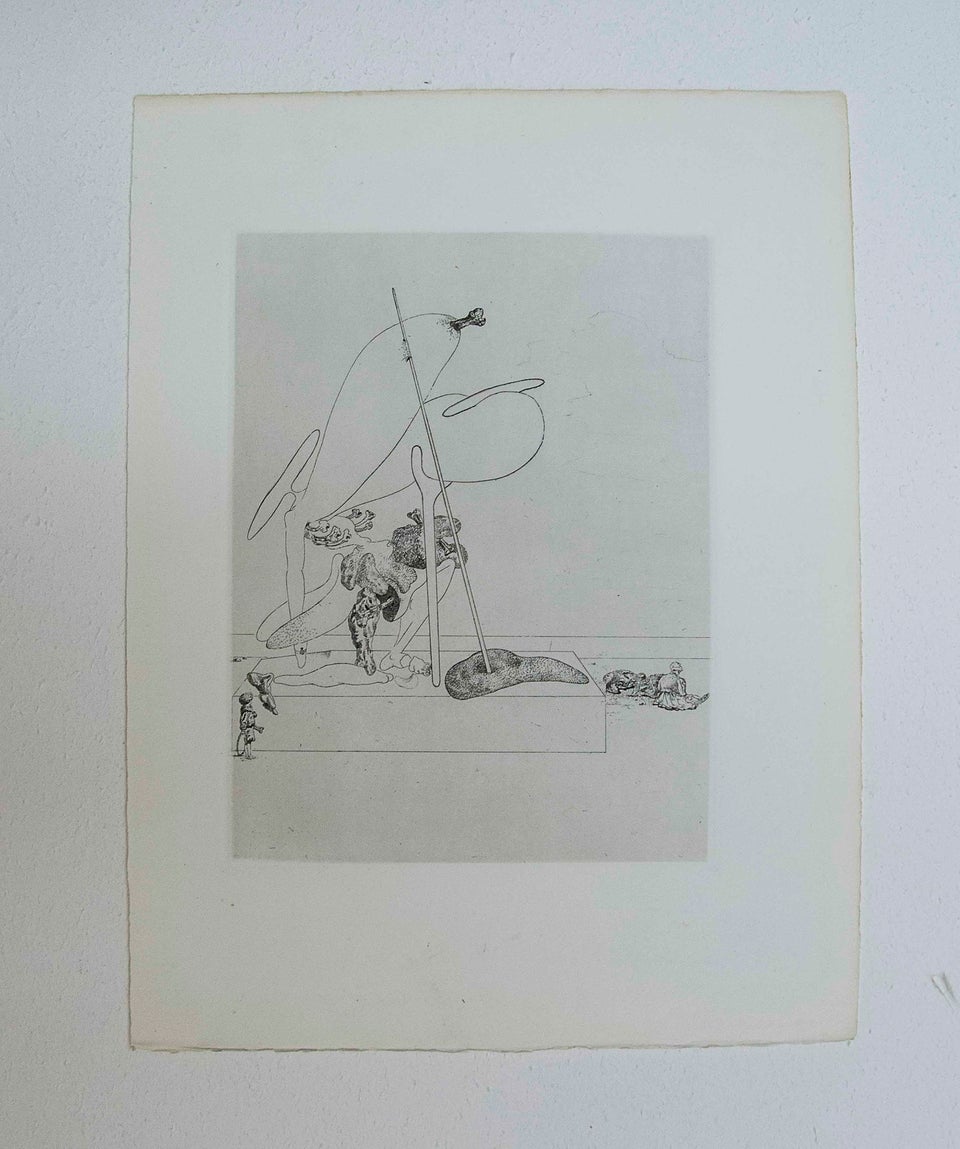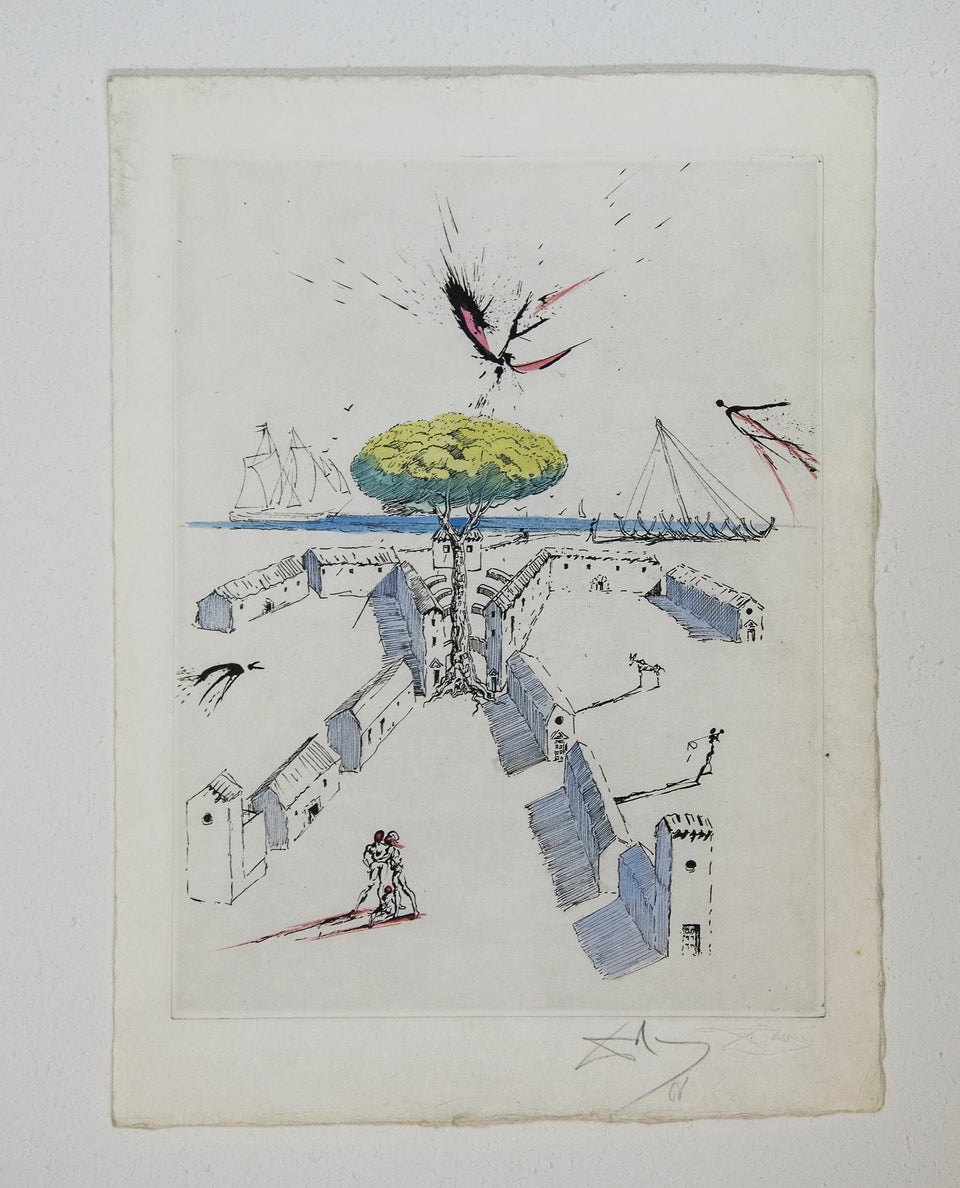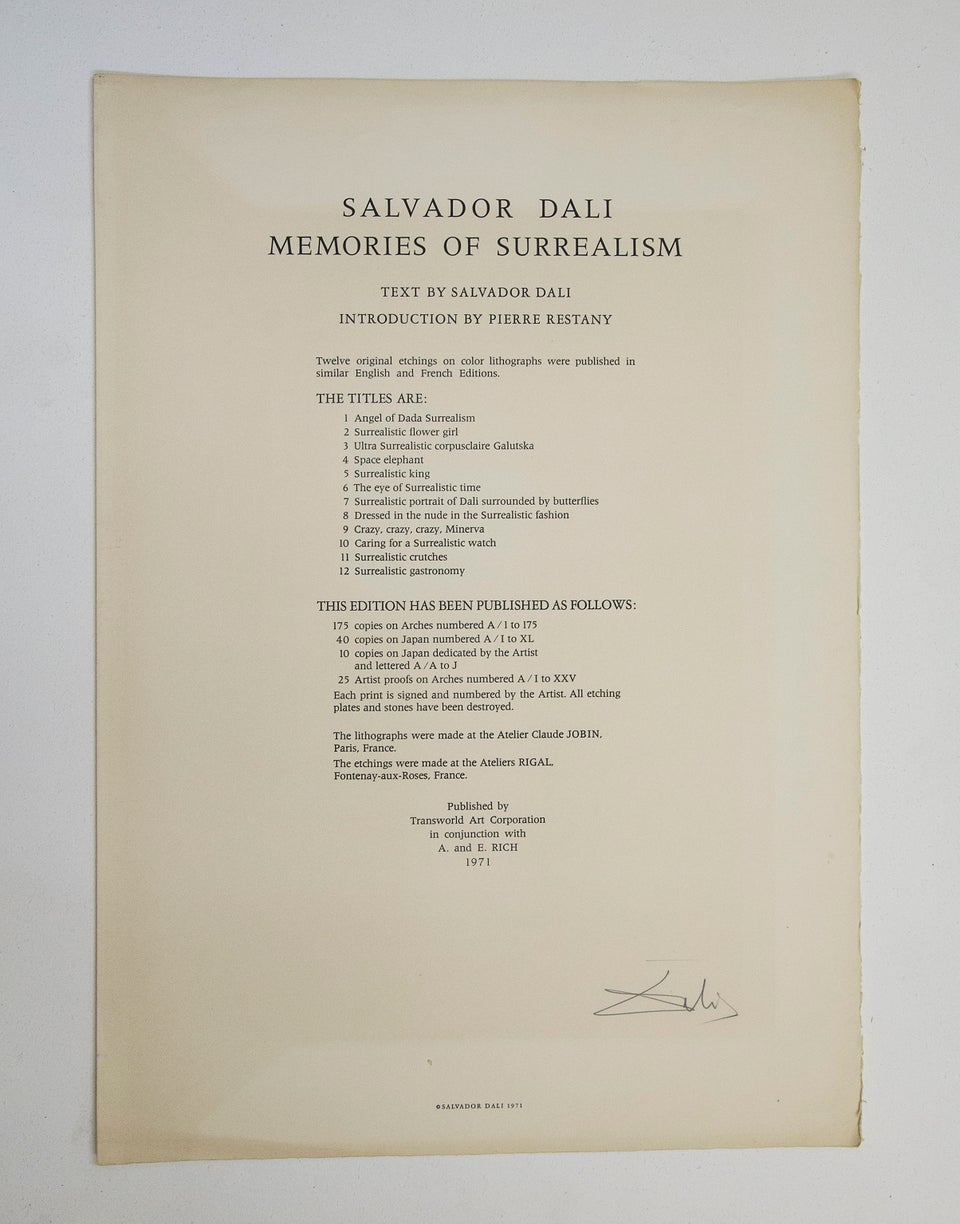 Before You Go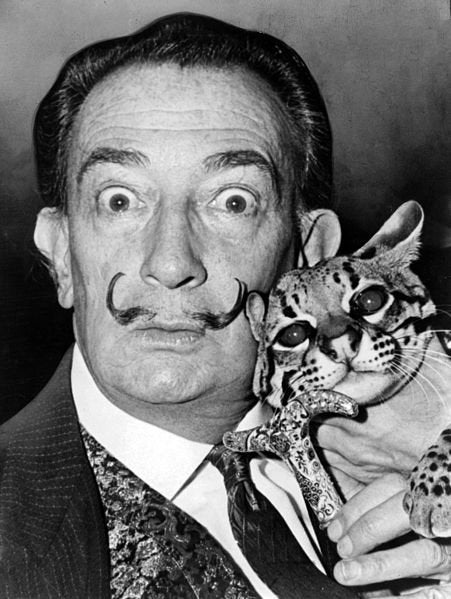 Best Moustaches In Art
Popular in the Community