Dalia Dippolito, the Florida woman at the center of an alleged murder-for-hire plot that played out on television, is being tried again in a Florida courtroom.
A Palm Beach County jury made up of three men and three women began hearing testimony in the case Thursday. They are the third jury to be been impaneled since 2011, in an effort by prosecutors to convict Dippolito for attempting to hire a hitman to murder her husband.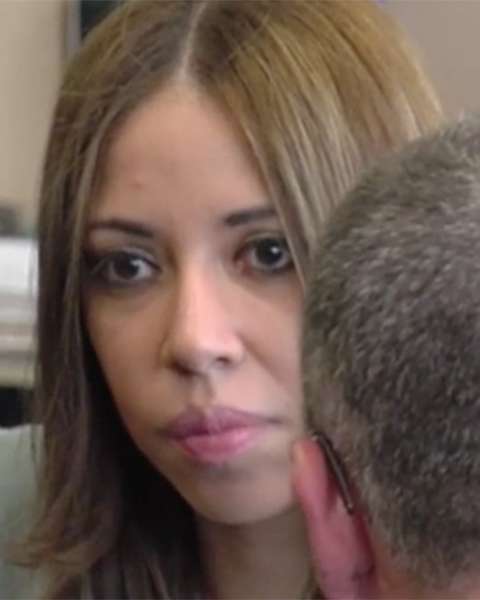 During opening arguments, Assistant State Attorney Craig Williams said Dippolito is a greedy manipulator, who plotted "the destruction and murder of her husband," so she could get his money.
Defense attorney Brian Claypool told jurors Dippolito is the victim of an overzealous police department that wanted their department on the reality television show "COPS."
"The evidence in this case is going to clearly show you, that this police department manufactured this alleged crime, that they had an opportunity for fame and fortune," Claypool said.
Michael Dippolito, her former husband of six months, was the only witness called to testify on Thursday. He is a former scammer who was convicted of organized fraud, grand theft, and unlicensed telemarketing in 2002, but he told jurors that he himself was swindled by his ex-wife.
He alleged that Dippolito stole $100,000 from him, lied about a pregnancy and tried to frame him on at least two occasions by planting drugs in his vehicle. According to The Palm Beach Times, Dippolito once worked as a professional escort, which is how her ex-husband alleged they met.
Boynton Beach police said they began investigating Dippolito in 2009, when they were tipped off that she wanted to hire someone to kill Michael Dippolito, then 38. They set an elaborate trap for her, which included having an undercover police officer pose as a hired hitman.
On Aug. 5, 2009, Dippolito was at a local gym when she received a phone call from police requesting her presence at the couple's townhouse. Upon arrival, she found the area encased in crime scene tape and a crime scene tech dusting the front door for fingerprints. A detective escorted her to a waiting sergeant who informed her that her husband was dead.
Unbeknownst to Dippolito, the entire thing was an elaborate ruse, which police allowed to be filmed by a "COPS" camera crew.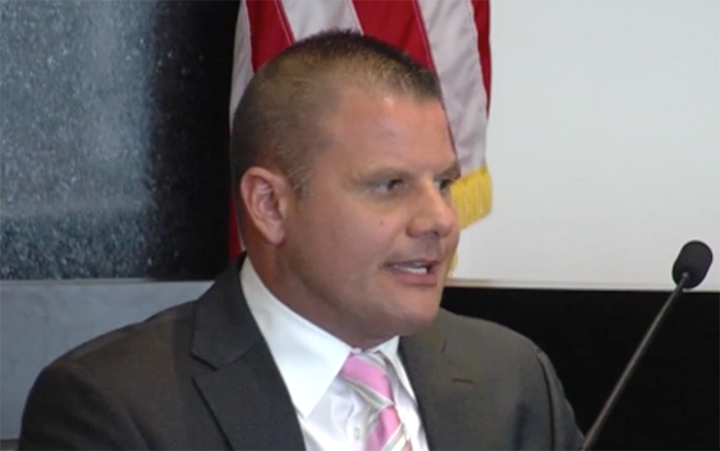 Following her arrest, Dippolito claimed she thought she was auditioning for a reality TV show. Her former attorney, Michael Salnick, later claimed she had been tricked into signing a waiver granting "COPS" permission to air the footage on national TV. Boynton Beach Police Sgt. Paul Sheridan later acknowledged he had misled Dippolito about the purpose of the waiver. 
Dippolito was convicted of solicitation to commit first-degree murder at her first trial in 2011. Palm Beach County Judge Jeffrey Colbath called her "pure evil" and sentenced her to 20 years, but the conviction was overturned on appeal.
Her second trial, held in December 2016, ended in a deadlocked jury. Prospectors are now hoping that the third time's the charm.
The trial, which resumes Monday morning, is expected to last about a week. If convicted, Dippolito could face up to 30 years in prison.
David Lohr covers crime and missing persons. Tips? Feedback? Send an email or follow him on Twitter.
Calling all HuffPost superfans!
Sign up for membership to become a founding member and help shape HuffPost's next chapter
BEFORE YOU GO