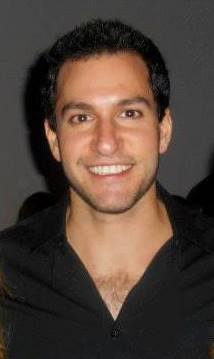 "As a young attorney, I couldn't even cover my portion of the rent. I knew I wanted to practice law, but there was something else inside me that was telling me to take a risk…an unorthodox kind of risk" –Lee Steinfeld, Esq.
Lee Steinfeld, is a 30-year old, licensed attorney in Dallas, Texas, who is utilizing his vast knowledge of the law and turning it into a fun, source of entertainment for thousands. Having received his Bachelor's from the University of Texas in Austin and his J.D. from Southern Methodist University Law School in Dallas, Steinfeld has taken his strong academic background and turned it into more than just profits.
Steinfeld is also a professional voice actor having done work for Funimation Entertainment as well as creating his own original content which he shares on his YouTube channel, "Leonhart." As a millennial, Steinfeld's passion and enthusiasm for technology plays well in the realm of entertainment, especially those who grew up or have developed a liking to the Pokemon franchise.
Steinfeld created his online persona "Leonhart", which also mirrors his YouTube channel name, back in November 2014. When asked why he chose the name for his online persona, Steinfeld indicated there were two reasons. The first, is that "it is a tribute to a former high school friend of mine, who as a result of his bi-polar disorder, committed suicide back in 2005. This is a constant reminder that the more I can help others who may suffer the same disorder or other infirmities, the more I keep his memory alive." At the same time, "Leon" is the pronunciation of his first name, and the second half, "hart", mimics Final Fantasy 8's Squall Leonhart, a favorite video game character of his.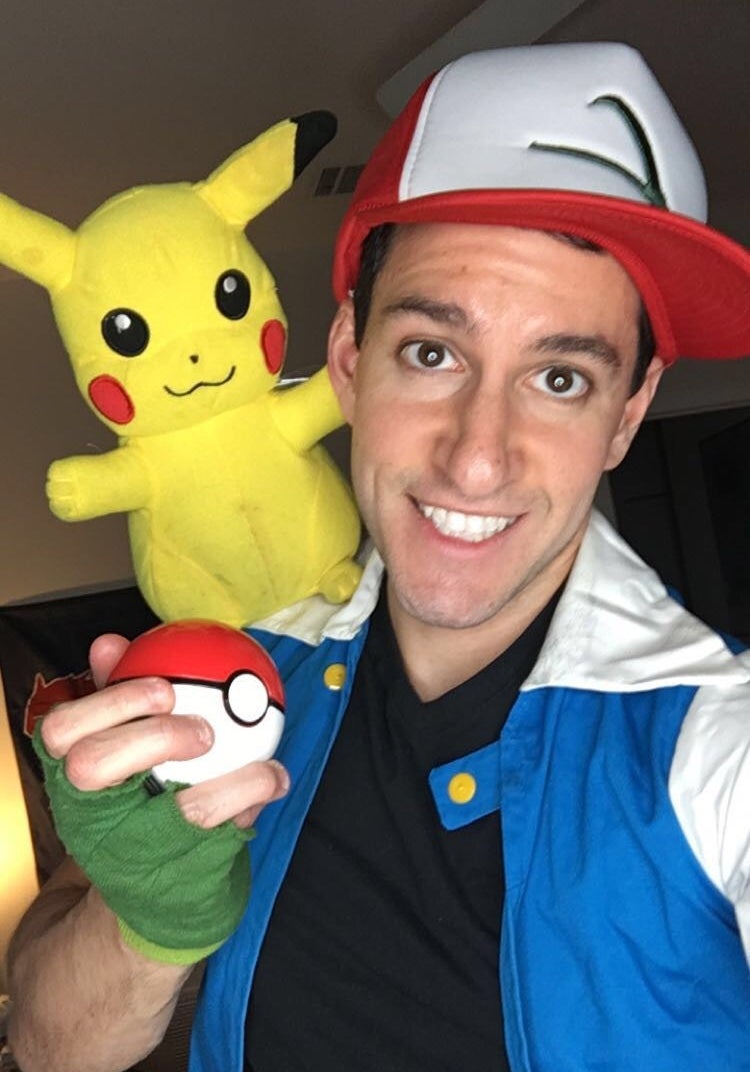 What does "Leonhart" offer YouTube viewers and Instagram followers?
Leonhart is a family friendly "unboxing and gaming" channel for all ages. While Steinfeld primarily utilizes his channel to produce Pokemon-related videos such as "unboxings" and "video logs," he also utilizes his channel to demonstrate and show "Lets Play" and various original comedy sketches. Indeed, while Leonharts' videos are family friendly, Steinfeld ensures that each video or segment is also targeted at adults who are able to digest and understand the content with a sense of humor.
The most exciting part of this is that Leonhart is about to hit 200K subscribers, a huge milestone for Steinfeld, as he has only been producing content since November 2014 and decided to really market and publicize his content in the past year. "YouTube has allowed me to upload daily videos for thousands—from simple card unboxings, to full blown comedy sketches and VLOGS (video logs)", says Steinfeld. What's unique about Steinfeld's brand is that he spends a great deal of time ensuring that his content is "original and entertaining for those who know nothing…of Pokemon"…a Game of Thrones reference for those of you who are old enough to watch, or have discovered its royal power on HBO.
Lawyer to YouTube Sensation: Not the Reasonable Lawyer Standard
So, what triggered this sudden career change in Steinfeld? Our digital age. Millennials get technology. They know how it works and how to intermingle it with what people want to see. Steinfeld's twist on it is that he has found a way to utilize a popular social media platform and integrate it with two concepts—philanthropy and entertainment. Who says you can't donate money while having some laughs? Steinfeld hasn't given up on the law completely, as he continues to utilize his knowledge in intellectual property law and corporate law in his endeavor with Leonhart.
"After watching other successful YouTubers like Markiplier and Jacksepticeye raising money for charity, I wanted to do the same. I wanted to use the YouTube platform to entertain thousands, but raise money for charities. I wanted to entertain people to provide them with an escape from the real world, but at the same time, helps to raise funds for various causes," says Steinfeld.
The best part of this? "The reaction. I've received a multitude of messages from various families across the country, including fathers saying they've grown closer to their kids because of my videos; people who have depression and have become more positive and better because of my videos…that's what this world needs more of…positivity.
As of today, Leonhart has almost 200K subscribers, averaging several million views a month. Most recently, Steinfeld has devoted his time in raising funds for the victims of #Hurricane #Harvey in #Houston, and donating those funds to the Red Cross. As of today, he has raised over $2K in donations. Other causes Leonhart has raised funds for include, but are not limited to:
• CurePSP, an organization that devotes its time to providing relevant, up-to-date information on prime of life brain diseases, where approximately $700.00 was donated.
It's only a matter of time before Leonhart reaches the same platform as Markiplier, Jacksepticeye, and other successful influencers. It definitely has that potential. You can subscribe to Leonhart at https://www.youtube.com/leonhart54 and follow Steinfeld's amazing work on Instagram at @Leonhart54.
Andrew Rossow is a Contributor for The Huff Post and a practicing #Cyberspace and #Technology Attorney in Dayton, Ohio. To stay updated on Rossow's publications, please follow his #CYBERBYTE on Twitter at @RossowEsq and his official FB page at @drossowlaw.
REAL LIFE. REAL NEWS. REAL VOICES.
Help us tell more of the stories that matter from voices that too often remain unheard.
This post was published on the now-closed HuffPost Contributor platform. Contributors control their own work and posted freely to our site. If you need to flag this entry as abusive,
send us an email
.