Be real with us for a second. Have you ever gotten bleary-eyed while sneaking a peek at a picture book designated for your son or daughter or sister or nephew or random underage shopper in Barnes and Noble? If you're familiar with the experience of weeping like a baby in the face of "Goodnight Moon," we come bearing gifts.
Today we're ogling the inspirational drawings of Dallas Clayton, a children's book author and illustrator whose artworks perfectly capture the boundless intensity of being a kid. While so many kid-centric lit seems to water down adult themes to suit a younger set, Dallas digs down to the seeds of grownup ideas, transforming them into something not more diluted, but more essential.
"I've found in my completely unscientific manner of research," Clayton said in an interview with The Huffington Post, "that people are looking for happiness and want to be inspired by things." With a similar dearth of scientific evidence, we wholeheartedly agree. Take a look at Clayton's wise words below and continue reading for an interview with the artist.
When you forget just how much you mean...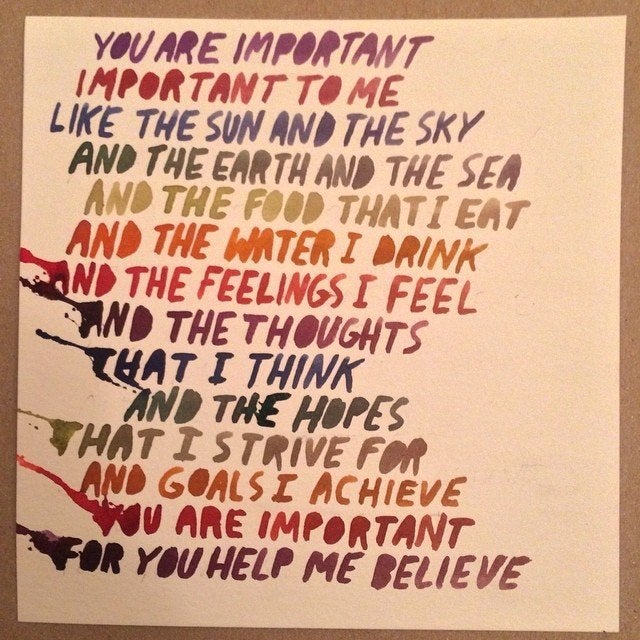 When you're feeling wild...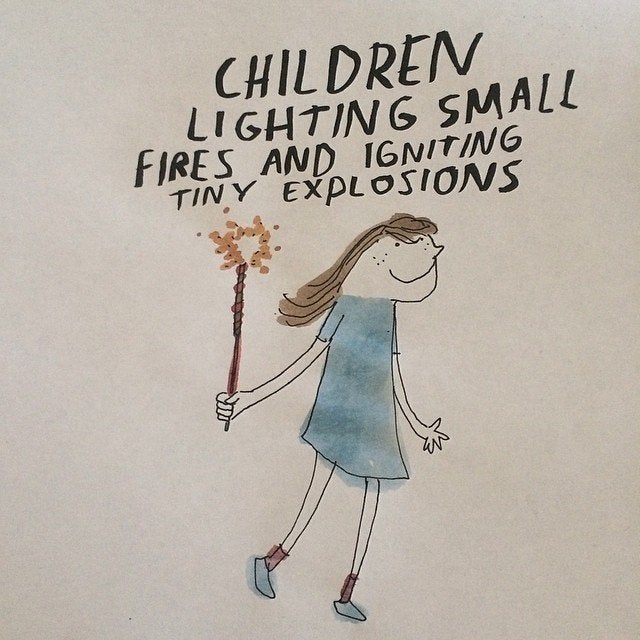 When you did something small, but awesome!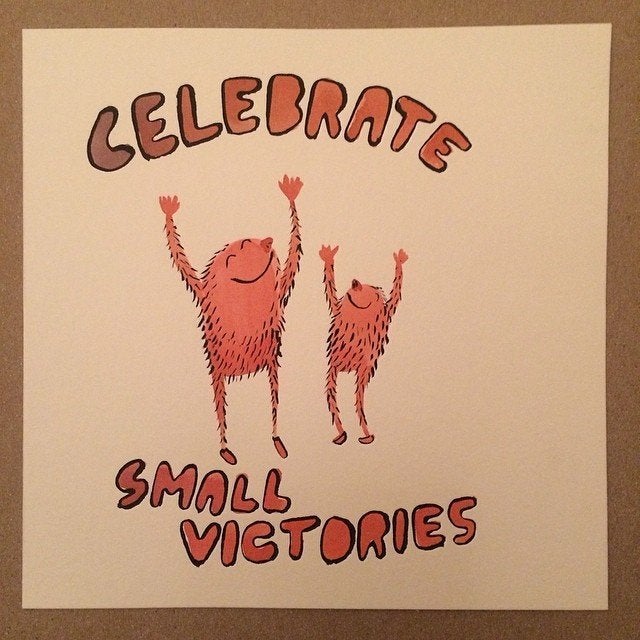 When you are really tripping out...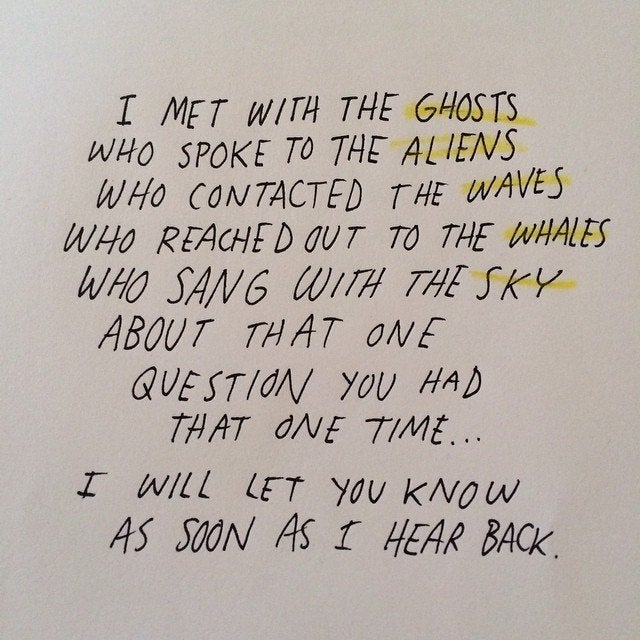 When you take a moment for granted...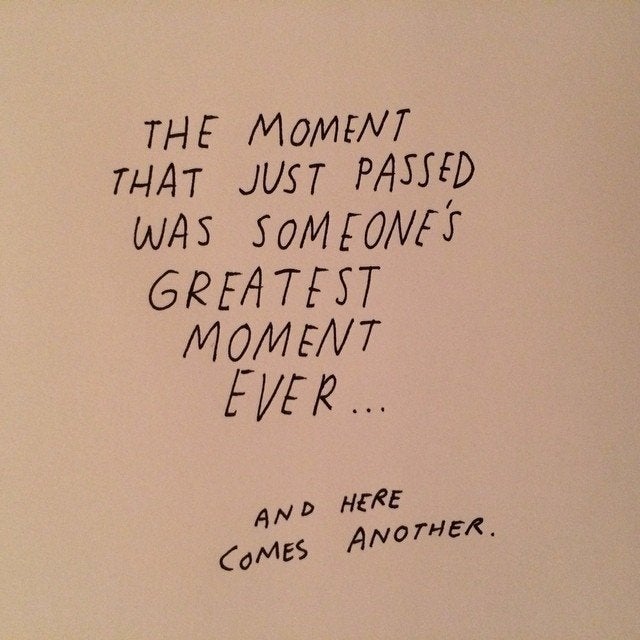 When you feel like nobody gets what's going on...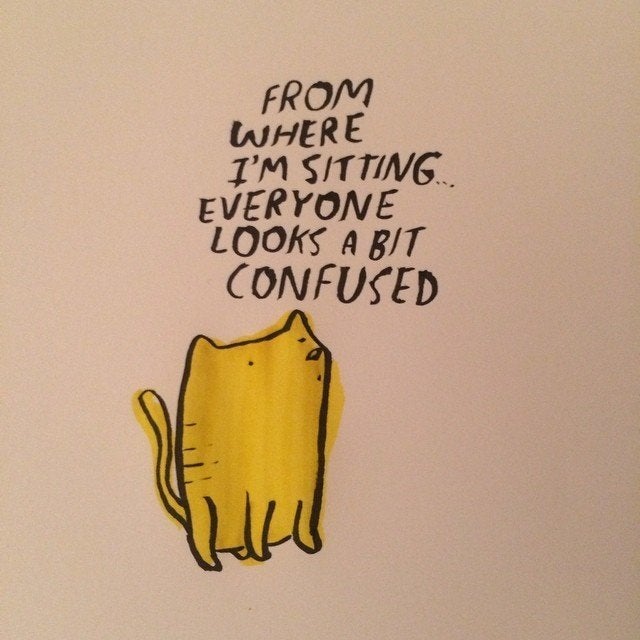 When you think about your dreams...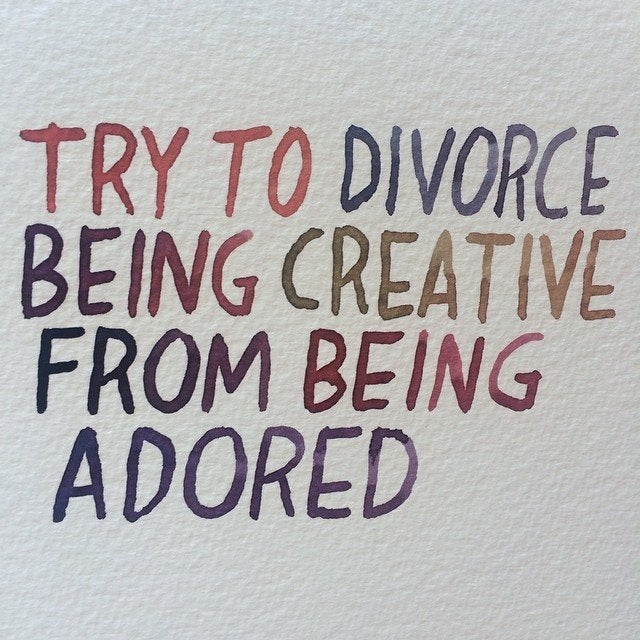 When you start to feel small...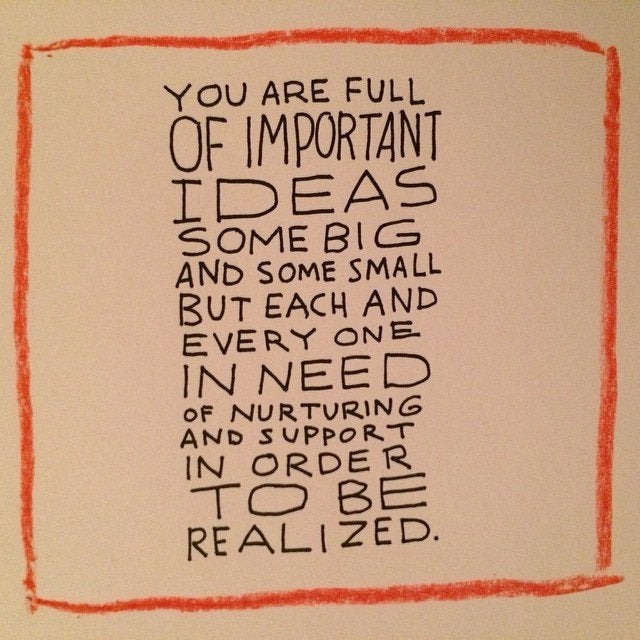 When accidents lead to something beautiful...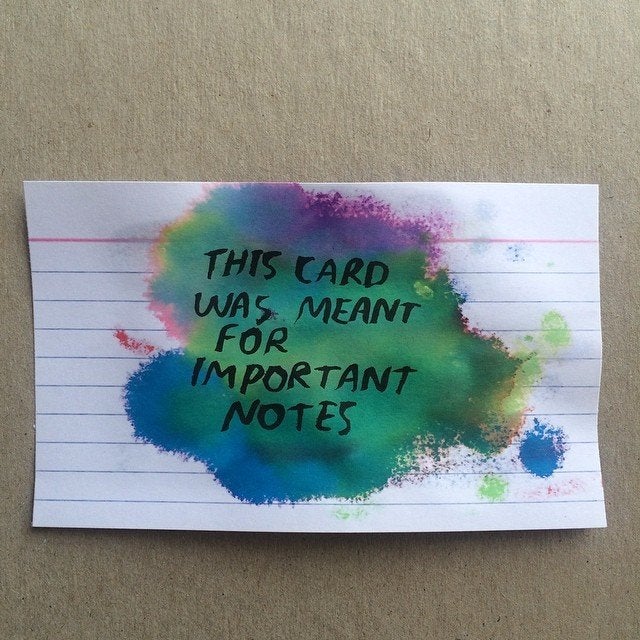 When remembering we're all a bit colorful...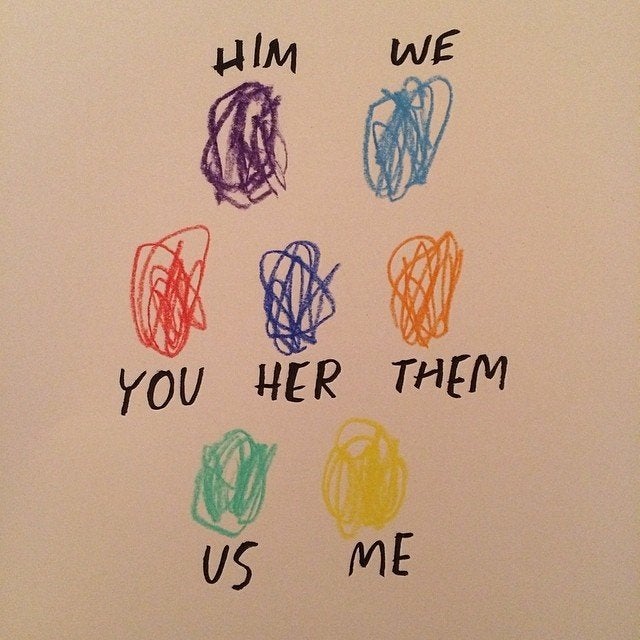 When feeling a bit spooky...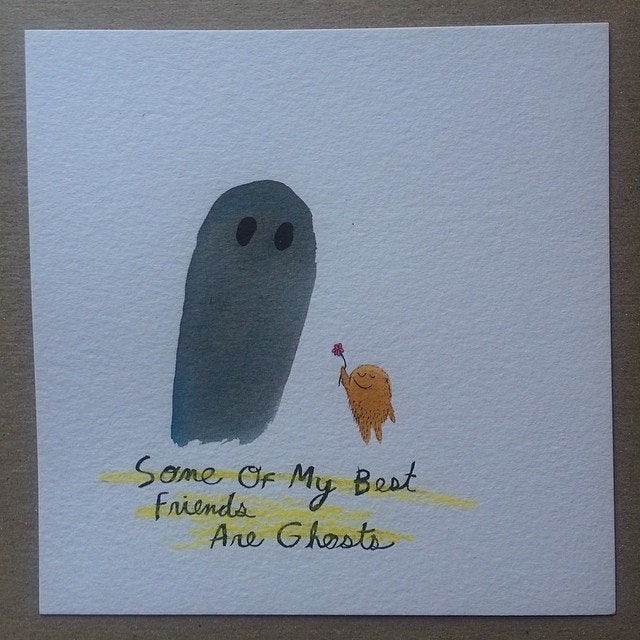 When you're only craving that special someone...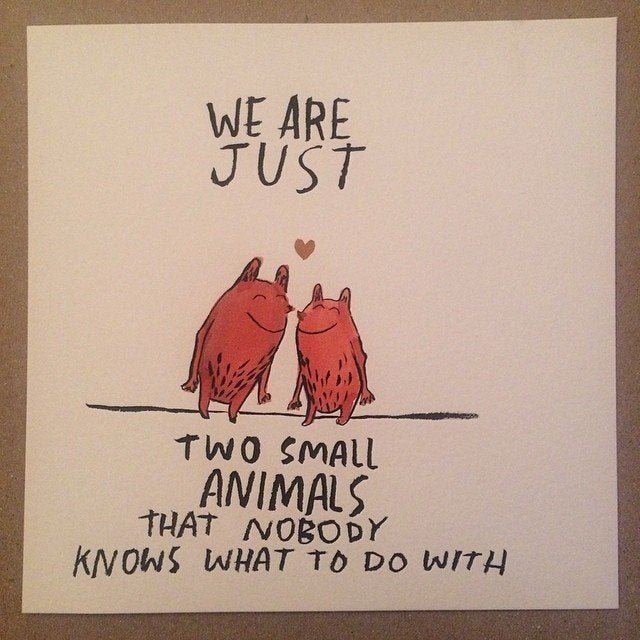 When you just have to scream it on the top of your lungs...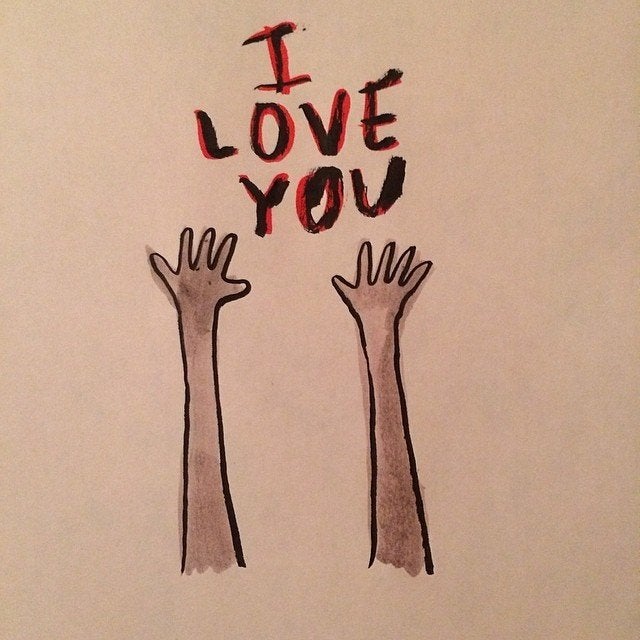 When you start to lose your focus...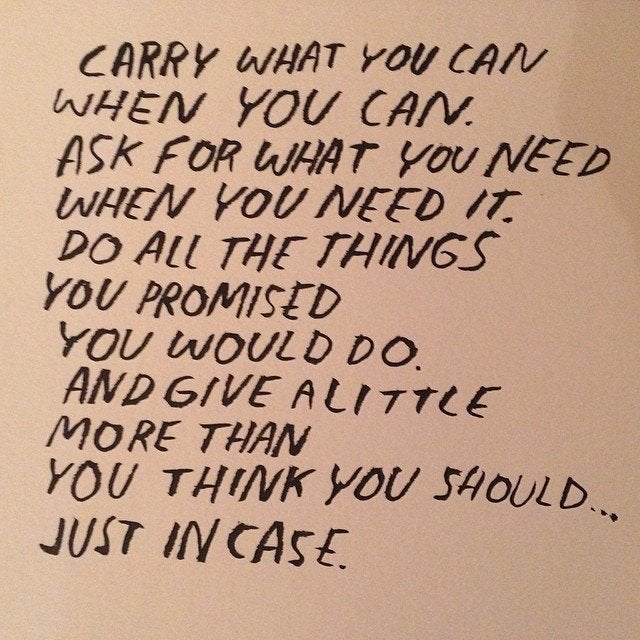 When you're feeling homesick...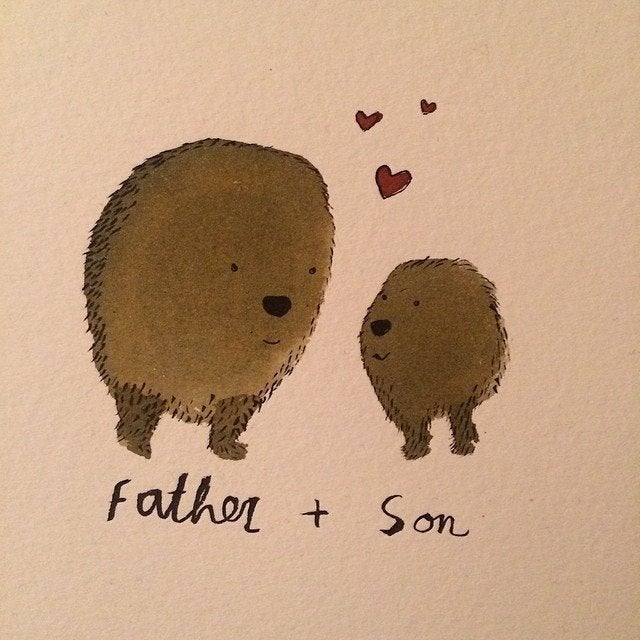 When you need a little extra something.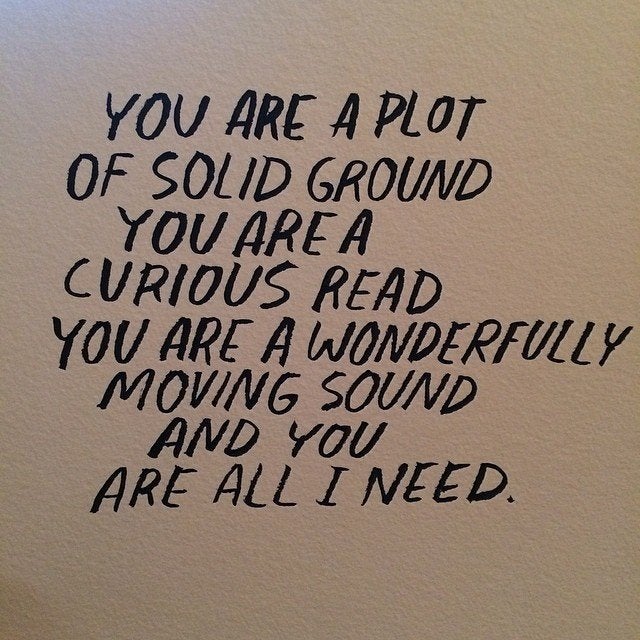 "I start from asking: what is going around me, what is going on with the people around me?" Clayton continued. "What are people feeling and is it a big enough feeling? Love or exploration or triumph or sadness -- then I can pull something out of it and turn it into something everyone can relate to. What am I feeling and how can I represent that through images and words?"
Clayton crafts text-laden illustrations as uncomplicated as they are fantastical. Ghosts, fuzzy creatures and lemon-colored cats are among his cast of characters, most of which are, like us all, trying to make every day a little but sunnier. "I try not to put age limits on most of my stuff," Clayton said. "It's an equal playing field."
Our favorite thing about Clayton's images is, despite their youthful audience, their ability to remain fresh and unorthodox, never dipping into any Hallmark territory sugary sweetness. However, the judgment of others doesn't seem to concern Clayton all that much. "I imagine that if you were a cynical enough person and look at everything I do and be like 'this is saccharine'... I just try to make things that I believe in. I try to make them as honest as possible and then I allow the audience to follow accordingly."
He also added: "I make things for children and if you're the kind of person who thinks of that as saccharine you're probably a shitty person. It's the constant battle between poetry and bumper sticker."
Though he clearly makes art, Clayton remains weary of the art world, its politics and its airs. He takes inspiration from artists like Keith Haring, who still managed to sell works for a dollar despite his fame. "I have a longstanding concept that my friends and I talk about," Clayton said. "If you could sell one thing for a billion dollars or a billion things for one dollar, which would you choose? In my head it's a billion things for one dollar, because you could share those things with a billion people, instead of one person who'd just keep it in his house."
The Los Angeles-based artist, who has an eleven-year-old son, keeps busy doing readings and tours that allow him to remain in close contact with children of all ages and backgrounds. "I'm constantly looking to children as a source of new ways to live my life. I think that there's a purity there, an honesty that perhaps has been worn away by the years in adults."
If Clayton's images are any sort of keyhole into the psyche of a kid, we have to say it's looking pretty good in there. Do Clayton's depictions inspire the kid in you? Let us know your thoughts in the comments.
Related
Before You Go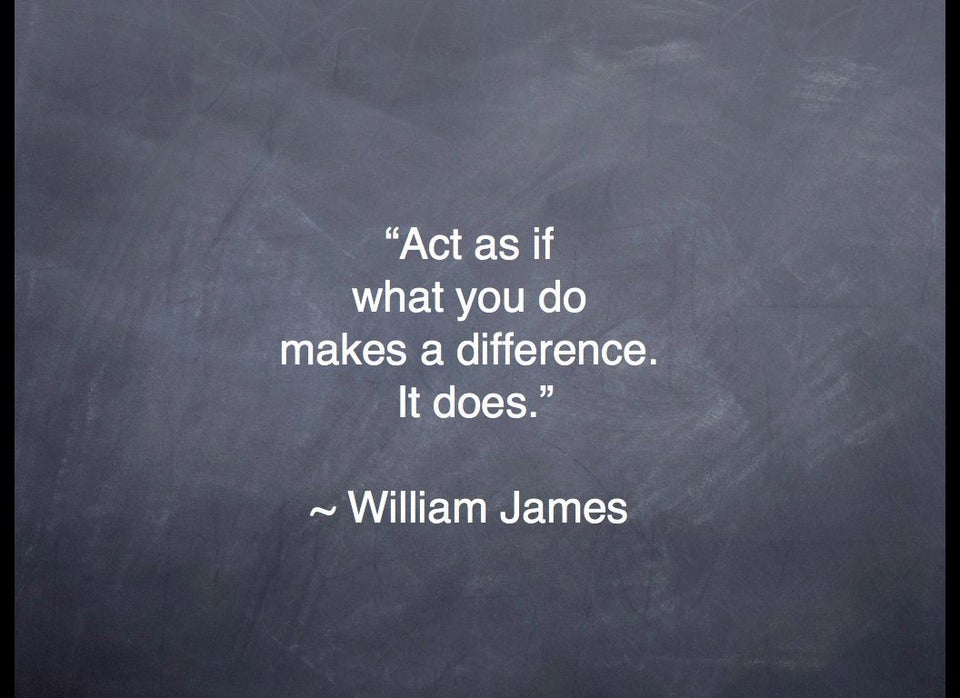 14 Quotes to Inspire You
Popular in the Community