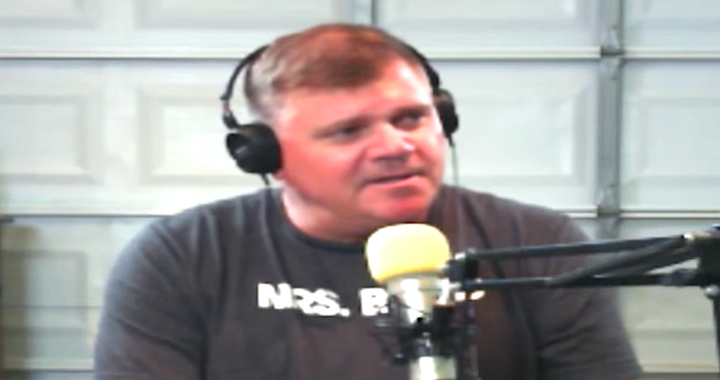 Former Dallas Cowboys linebacker Jeff Rohrer just tackled a huge secret in his personal life, coming out as gay and revealing he plans to marry skincare magnate Joshua Ross on Sunday.
"I've given at least five people heart attacks with this news," Rohrer joked to the New York Times in a story published Wednesday. "But for the most part, many of my closest friends, including some of my former teammates with the Cowboys, could not have been more happy and supportive."
Rohrer will be the first current or former NFL player known to be in a same-sex marriage, according to the paper.
Rohrer, 59, grew up in Southern California and attended Yale. He played with the Cowboys, which like to call themselves America's team, from 1982 to 1987.
"If I had told the Dallas Cowboys in the 1980s that I was gay, I would have been cut immediately," Rohrer told the Times. "It was a different world back then, people didn't want to hear that."
Rohrer said in an interview with OutSports, also posted Wednesday, that he never had a gay sexual experience while he was in the NFL or while he was married. (He and his ex-wife have two teenagers.) But he said he was tormented by his secret.
"So many nights I cried myself to sleep, feeling like I was the Wolfman, or Jekyll and Hyde, or Frankenstein, some kind of monster that only comes out when it's a full moon, always living in the shadows," he told the site.
The ex-pro athlete finally "let the Wolfman out," the site wrote, when he met Ross at a gay bar in West Hollywood a few years ago. Rohrer, not yet out, exchanged contact info with Ross. "I think we both knew where it was going," Rohrer said.
Rohrer, who now produces TV commercials, and Ross, the founder of SkinLab, will tie the knot in front of 150 family and friends in Los Angeles on Sunday.
"I feel like I'm 16," Rohrer told OutSports. "I feel revived. Like I'm born again. Again."
The NFL has yet to have a current player publicly come out.
Michael Sam became the first openly gay player to be drafted by the league in 2014, when the St. Louis Rams picked him in the seventh round. But Sam, who was later signed to the Cowboys' practice squad and then released, never played in a regular-season game. He played in one game for the Canadian Football League's Montreal Alouettes in 2015.
CORRECTION: A previous version of this article incorrectly stated that Michael Sam was drafted by the St. Louis Cardinals.
Calling all HuffPost superfans!
Sign up for membership to become a founding member and help shape HuffPost's next chapter
BEFORE YOU GO
PHOTO GALLERY
How Coming Out in Professional Sports Has Changed Over the Last 30 Years