Authorities in Dallas are trying to determine who is responsible for the slaying of Kendra Hatcher, a well-loved children's dentist who was killed across the street from her apartment on Wednesday evening.
According to the Dallas Police Department, Hatcher, 35, was shot and killed inside the parking garage of the Gables 17 apartments, after parking her car there. Her body was found next to the car.
"Once Ms. Hatcher parked her car, an individual got out of the vehicle of interest and appeared to approach her," a statement from the department says. "Witnesses describe hearing a gunshot and the individual got back into the vehicle of interest and it drove out of the parking garage."
Police have released photos of the "vehicle of interest," which is described as a Jeep Cherokee of an older model with damaged or faded paint on the hood.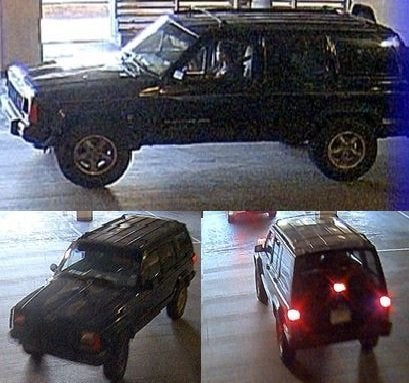 Hatcher was pronounced dead at the scene. Authorities said the shooting does not appear to have been random, but they have yet to name a suspect or person of interest in the case.
The State Journal-Register reported that Hatcher's family members suspect her killer could be a former boyfriend.
Hatcher, who was originally from Springfield, Illinois, worked as a children's dentist at Deca Dental in Dallas. Friends and co-workers held a candlelight vigil on Thursday outside the parking garage where she was killed.
"If she saw somebody that needed help, she would help them," Rosie Torres added, according to local news channel NBC 5. "She would always do that extra."
The Dallas Police Department is asking anyone with information on the case to contact its homicide unit at (214) 283-4818.
REAL LIFE. REAL NEWS. REAL VOICES.
Help us tell more of the stories that matter from voices that too often remain unheard.