Both Thomas Eric Duncan and his four relatives exposed to Ebola symptoms are being kept under the watchful eye of the law in Texas. A guard is watching over the door to Duncan's hospital room at Texas Health Presbyterian Hospital Dallas, and a member of law enforcement is standing guard outside the apartment unit where the four Texas residents are currently under quarantine.
Both security measures are to ensure that no one gets in -- or out -- until the threat of spreading Ebola is ruled out. Authorities wouldn't disclose details about what prompted the need for a guard outside the family's apartment unit except to cite a lack of confidence that they would be able to monitor their temperatures twice a day without law enforcement. However, David Lakey, M.D., commissioner of the Texas Department of State Health Services, who signed the court order for the law enforcement guard, said that other residents who were being monitored did not require a law enforcement guard.
"The decision to put a control order in place for these individuals was to ensure that we can monitor them as needed," Lakey said in a Centers for Disease Control and Prevention (CDC) press conference. "I couldn't be confident that that monitoring was going to take place in the way that I needed it to take place, and that's why I signed the control order."
"The information that we had about these four individuals indicated it was in the public's best interest to know that the public didn't have people leaving the premises on a regular basis against recommendation," said Dallas County Judge Clay Jenkins, whose medical director also signed the court order. "It's a delicate balance, and we recognize that."
While Jenkins acknowledged the court order might be perceived as an overreaction, or that it would discourage other people with potential Ebola contact to come forward, he said it needed to happen to preserve public trust in the response to the Ebola case.
Lakey also emphasized that the residents were not showing any Ebola symptoms, and that there was no risk that they've spread the disease to anyone else in the state. He also said that Texas authorities were trying their best to keep the family's living conditions as humane as possible, offering the fact that groceries were being delivered to their door "right now." But he admitted that the apartment's conditions "need to be improved" and that it was difficult to find a cleaning business willing to take on the job.
"There has been a little bit of hesitancy from entities to want to do that, but we've identified an entity that wants to go out and do that cleaning, and that's taking place today," said Lakey.
Until the decontamination takes place, the apartment residents were instructed to bag up anything that Duncan may have touched, including his clothes and personal belongings and bedsheets he used. The mattress he used is pushed up against a wall in the apartment.
Before the CDC teleconference, a woman identified only as "Louise" told CNN Thursday (Oct. 2) that she and the three other people in that quarantined apartment had been living with the sheets, pillows and bed that Duncan was sleeping in when he became sick with Ebola -- despite the fact that he had been admitted to the hospital on Sept. 28. She had also used bleach to clean her apartment, but it's unclear how thorough the cleaning was, CNN reported.
Ebola symptoms can take as long as 21 days to show up in infected people, although authorities didn't say how long the court order on the family's quarantine was going to last.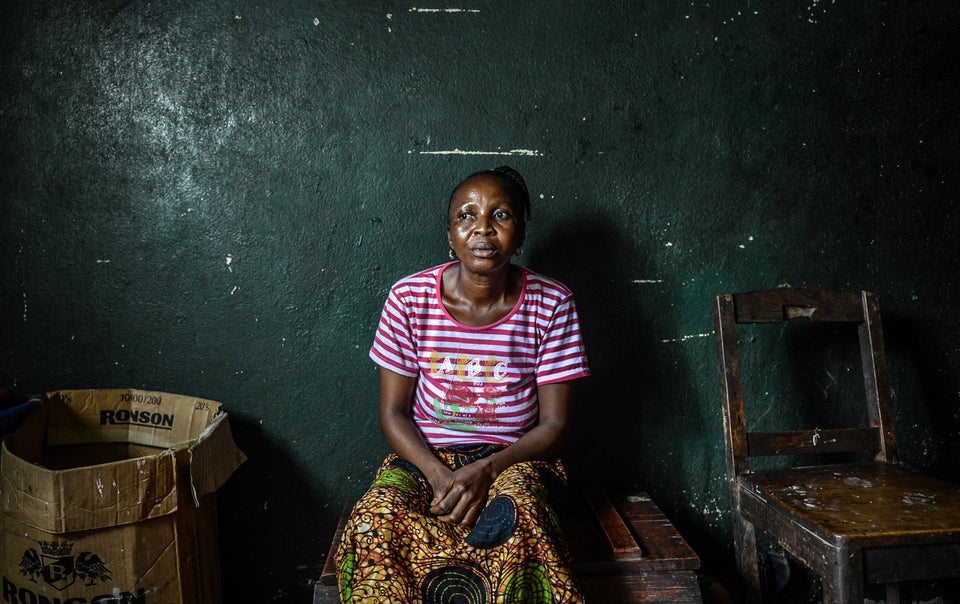 Ebola in West Africa
Popular in the Community