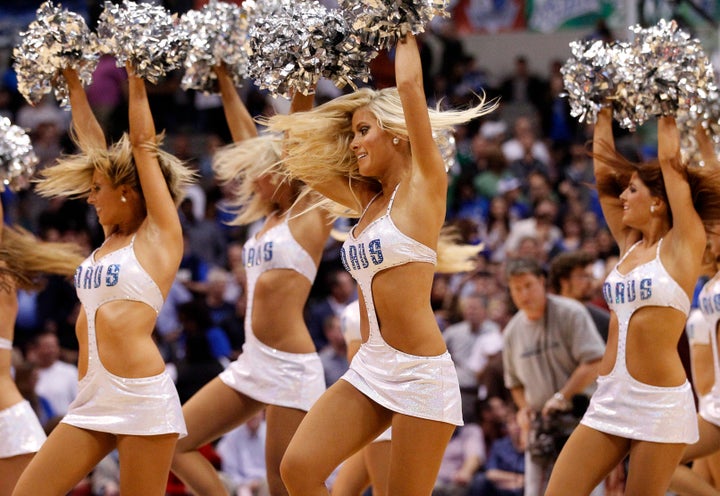 And these aren't just any uniforms. (Can we even call them uniforms?) They're more like leftover Britney Spears tour costumes from 2003.
The dance team for the Dallas NBA team unveiled their new outfits this week at a game against the Portland Trailblazers. And attention-getting they were: the onesies consist of a white, rhinestone-studded bra-like top and a washcloth doing its best impression of a skirt, all connected by a strip of fabric that can't be much wider that a few fingers.
The dancers pose in their new uniforms on their official website as well, and it seems like they've retired their previous outfits, which consisted of a blue bra top and white shorts.
Of course, dance troupes that perform during sporting events aren't exactly expected to come out in corduroys and read the crowd library books. If you want to start clutching your pearls over every cheerleading team's sexy outfits, well, that could take awhile.
Are the uniforms too skimpy in your opinion? Check out the pics below and tell us.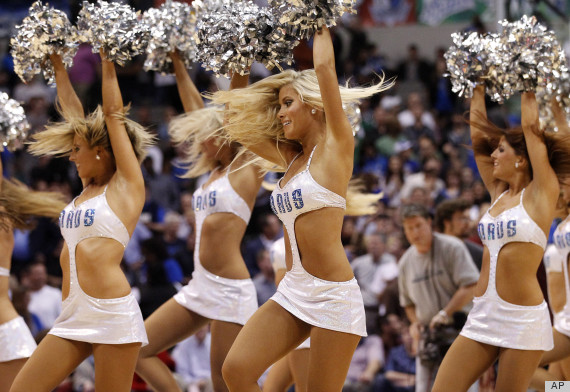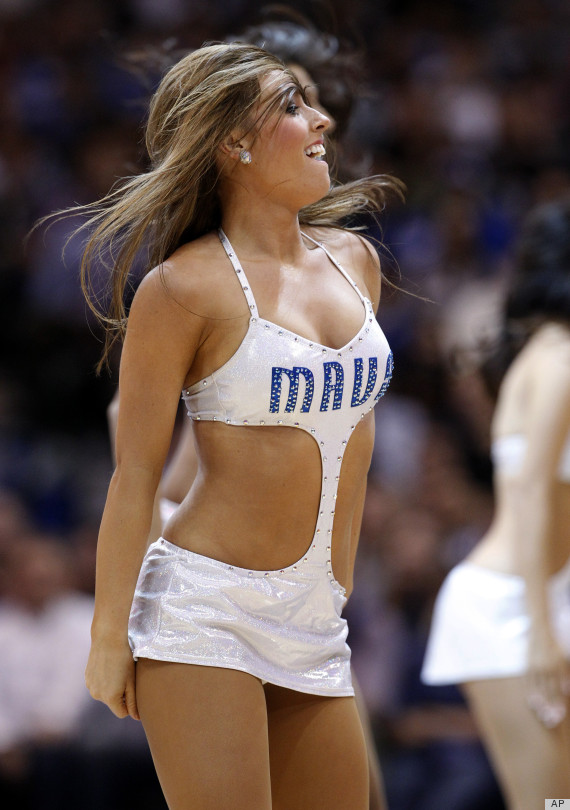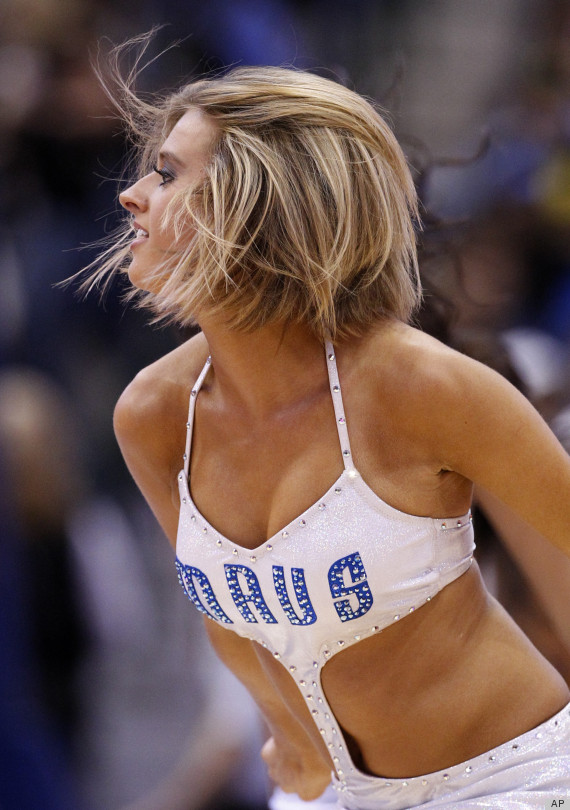 Want more? See some more pics of the Dallas Mavericks dancers in their outfits...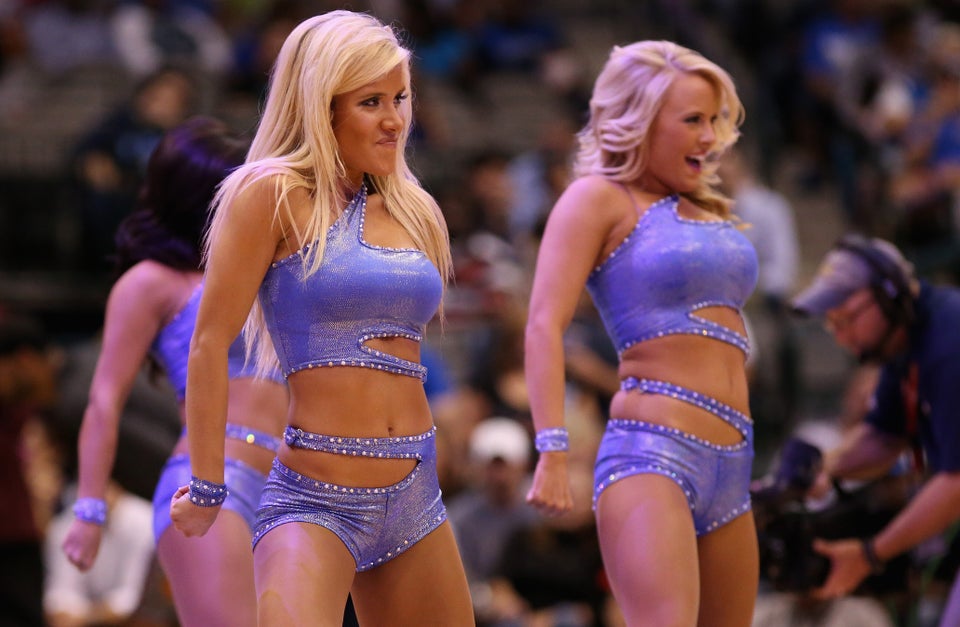 Dallas Mavericks Dancers In Their Uniforms