Sniper fire that pierced a peaceful Dallas protest Thursday night not only left five police officers dead, but "destroyed a wonderful sense of cohesion" among attendees, according to an eyewitness account.
"Thursday night started with a peaceful protest and march in Downtown Dallas, then escalated within the blink of an eye into a scene of terror as gunmen targeted fire at Dallas police."
"People were ducking in every direction, scrambling to get to cover. I ran right alongside with them. Shots were going off. We were all, every one of us, frightened for our lives."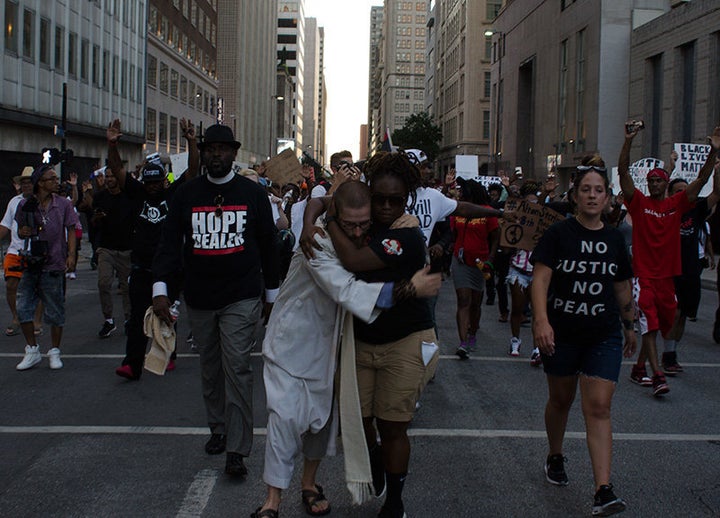 "An officer was down, right in the middle of the street, clinging for cover behind a squad car with another officer tending to him. A few feet over to the right, the same thing was playing out behind another black-and-white.

It was a scene I thought I'd never see.

Before I could even really process it, another officer rushed up the ramp and ordered me and the four others I was with to get down to the street. Police had now blocked off all roads around the building, he said. He wanted to escort us away from the area.

Gunfire kept sounding out. Worse, we had no idea where it was coming from. I heard 10 or 15 more shots once we were down on the road before police led us to safety into the nearby Greyhound Station, right across from where the police told us the shooters were being held up.

But there was still more gunfire. I heard 60 shots in total, I think. We were all in a panic. Everywhere I looked, people were crying and in disbelief of what they'd just witnessed. Some said they'd seen officers fall to the ground right in front of them. Mostly, we all tried to console one another. Complete strangers embraced in an effort to comfort each other from physically shaking as each shot went off."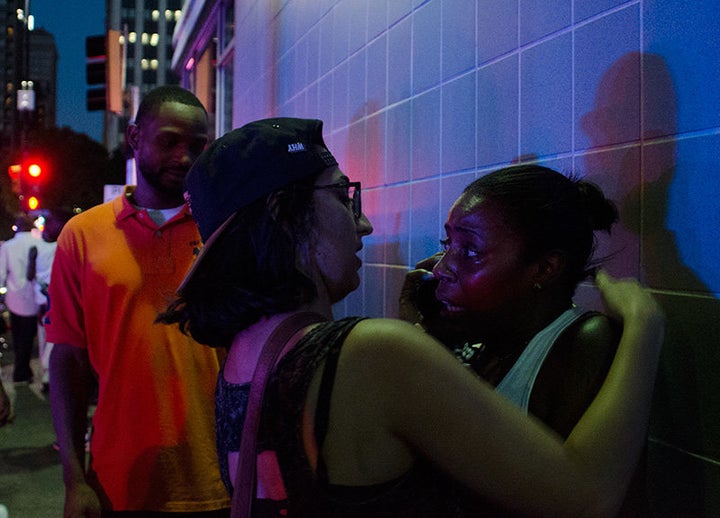 Armored police quickly swarmed the scene while others in riot gear moved to find better cover inside a parking garage and urged everyone to stay put, Johnson wrote.
Protesters traded stories to keep one another calm until they could exit the garage and find a safer place.
Johnson noted how dramatically and quickly the evening had shifted.
"Not even an hour previously, we'd all been walking in unison," he said. "Now, we were spread out throughout the city, some of us still hiding underneath cars or behind buildings or just flat-out running to safety. Others of us were standing around, gawking at the still-ongoing activity."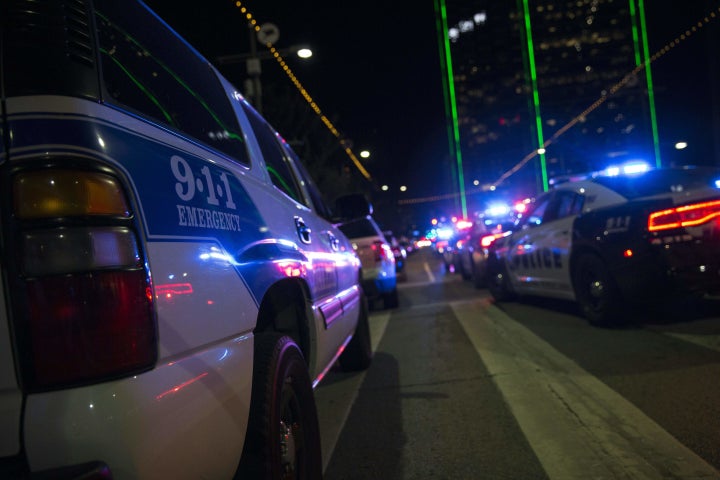 Johnson described the throng of police as being in disbelief.
"I do know this: Those gunmen ruined a peaceful and necessary demonstration. They destroyed a wonderful sense of cohesion that I'd seen between everyone in attendance ― black, white, brown, no matter."
"This night could've been a model for peaceful First Amendment expression," Johnson added. "Now it will be remembered as one of the most horrific nights of violence against police in American history."
Related
Before You Go
Vigil in Dallas
Popular in the Community