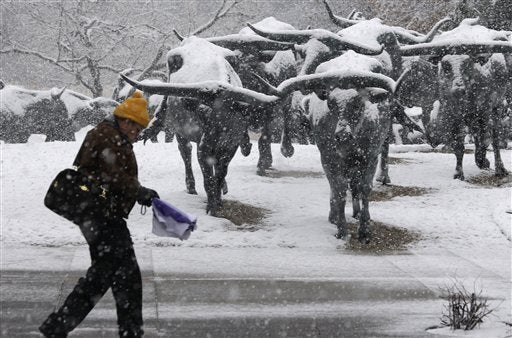 A rare Dallas snow is blanketing the city, as well as other parts of Texas, in bizarre weather today, Thursday, Feb. 11, 2010.
Some of the snow is sticking, and the Dallas Morning News reports that one to five inches of snow is possible for the Dallas area today.
The snow has already closed some schools in the Dallas-Fort Worth area, including Jesuit College Preparatory and Cistercian Prepartory School in Irving.
Here are some photos from the Associated Press of the strange scene of snow in downtown Dallas: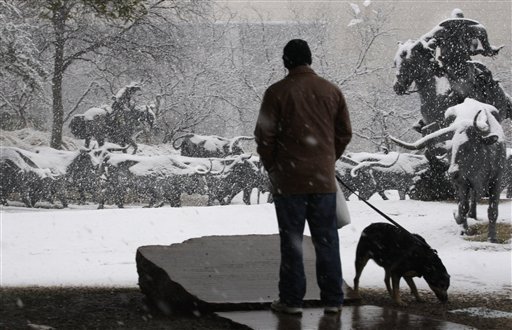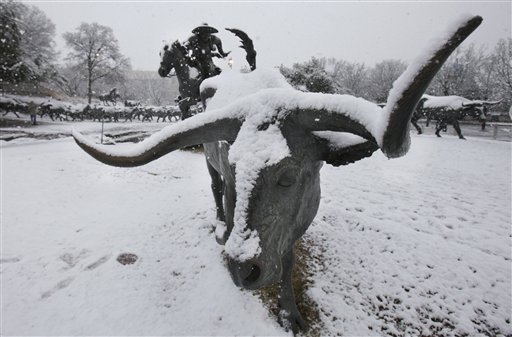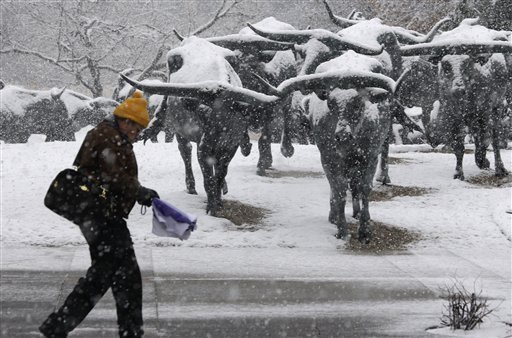 Local TV station KVUE out of Austin has this Dallas snow report:
A YouTube user uploaded this video of today's Dallas snow:
Popular in the Community