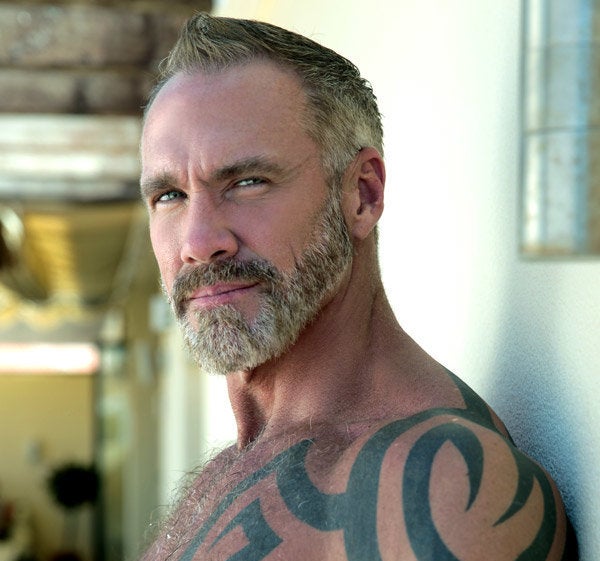 Gay adult film actor Dallas Steele has made a name for himself over the past year with films like "Blue Collar Ballers" and "Rough Trade." But as it turns out, the 44-year-old, whose real name is Jim Walker, is no stranger to working in front of a camera. And much to his surprise, he's become an unlikely icon for professional reinvention in recent weeks. 
Before he entered the world of adult entertainment, Steele spent 23 years as a television news anchor and reporter. He received two regional Emmy Award nominations while working at KTVT, a Dallas-based CBS affiliate, and also worked for KBTV Fox 4 in Beaumont, Texas, as well as news stations in Florida and California. 
Steele, who is signed exclusively to TitanMen, told The Huffington Post that he first opened up about his former career in a 2015 interview on that film company's website. (Link is NSFW) He said he's "not sure" why the media is suddenly buzzing about his story, which has been documented in interviews and features appearing in the New York Post, the Daily News and the Daily Mail, among other publications, over the past month.
While he's happy with the newfound attention, Steele stressed, "Porn is not a career ― not for me, not for anyone. But it is a fun sideline or stopover for a few years."
He certainly proved his chops in the cutthroat world of TV news over two decades. During his time as a journalist, Steele said he interviewed every living U.S. president, as well as 2016 presidential nominee, Hillary Clinton. He left the news business somewhat abruptly in 2013 after a boss told him that he'd tested poorly among local viewers. 
See Jim Walker report on Hurricane Ike for KBTV in 2008. 
After some time off, he knew he needed a change, and decided to pursue porn at the suggestion of a friend. When he stepped onto the set of his first adult movie, "Blue Collar Ballers," in 2015, he found it demonstrating his other, ahem, talents on camera oddly natural.  
"Let's be honest, anyone who does TV news and anyone who does porn loves to show off. It's part of the deal," he said. "I do love sex, I love hot men and I love showing off." Viewing porn as a "fascinating side job with lots of great perks," he added, "Doing movies has allowed to travel all over the world and build a social media following on a scale I couldn't even imagine in TV news." 
Although Steele said that most of his former colleagues in TV news are aware of his new gig, many of them don't keep in touch with him because of it.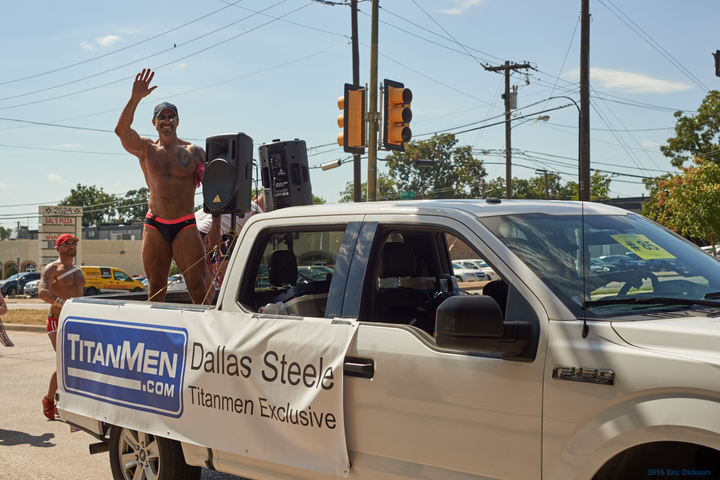 "They generally don't speak to me because they're worried even the perception of being associated with me is going to do them harm," he said. Still, he has no regrets about his decision to leave the world of television news behind. "The old business model doesn't work, so the management is grasping at anything to hold attention, even if it means sensationalizing and outright lying to viewers," he said. "I had a good, long run." 
That said, he has absolutely no time for haters, some of whom have reportedly accused him of having a midlife crisis. 
"I'd much rather make out with a hot man to help build an erection than I would deal with a news manager who is blaming me because his producers selected content viewers didn't want to watch," he said. "I would much rather have thousands of people enjoying themselves watching my product than I would have them throwing food at the TV because they don't want to see [Donald] Trump's face again."
As he told the New York Post, he hopes his story inspires others not necessarily to enter porn for themselves, but simply to get out of "an environment that's toxic to you," professionally.  
Besides, he added, "In both jobs, you deal with lots of d*cks and a**holes."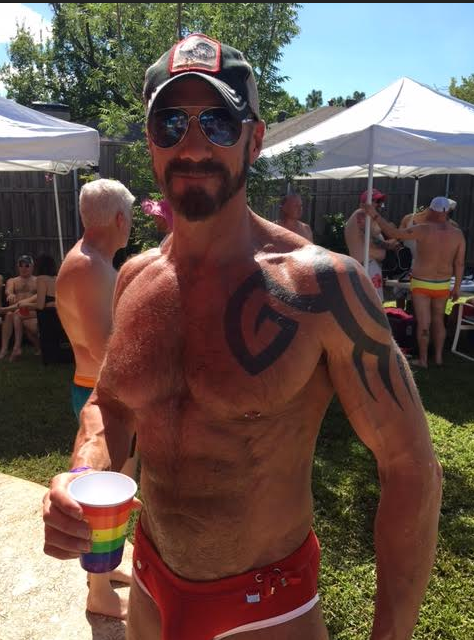 REAL LIFE. REAL NEWS. REAL VOICES.
Help us tell more of the stories that matter from voices that too often remain unheard.
BEFORE YOU GO
PHOTO GALLERY
Porn Stars Without Makeup