"It shows that the people of Allen support their kids," Allen head football coach Tom Westerberg told NBC DFW.
The new stadium is expected to be a solution to the district's growing population and overflowing venue. In the last season, about 400 families entered a lottery for 70 open spots, according to the New York Times. Allen's population doubled to 84,000 over the last 10 years, leading to ballooning school enrollment as the once-small farming community developed into a suburb of high-end retail and entertainment.
Allen's median household income shifted to $85,000, and Allen High's class menu ranges from livestock production to video animation. The school's class of 2010 boasted an average SAT score of 1080, beating the state average by 95 points, according to The Daily.
Athletic director Steve Williams anticipates around 8,000 season ticket holders, most of which are already accounted for. A few season tickets will be made available early next week, and are expected to go quickly.
The facility will not cater exclusively to football, as it also features an indoor golf practice area and wrestling practice facility.
Christian Herr, an architect with PBK who worked on the project, said he expects other districts will be incentivized to build bigger stadiums after playing in Allen.
With high school football considered a religion in Texas, it should come as no surprise that, according to TIME, Eagle Stadium is only the third-largest high school arena in the state -- though the largest used exclusively by one team.
The Eagles will christen the field on Aug. 31, when they host defending state champion Southlake Carroll.
Allen Eagle Stadium's construction continued even as Texas lawmakers cut the state's education funding by $4 billion, reducing all school district tax rates by about one-third in 2006. By the 2011-2012 school year, Allen was facing a $4.5 million budget shortfall and was forced to cut 44 teaching positions and 40 support positions through attrition and voluntary buyouts.
While the simultaneous educational budget cuts and glamorous stadium construction yielded an incongruous couple, the school's operating budget stood separate from construction. So in October 2011, Allen voters agreed to increase property tax rates by $0.13 to offset state education cuts.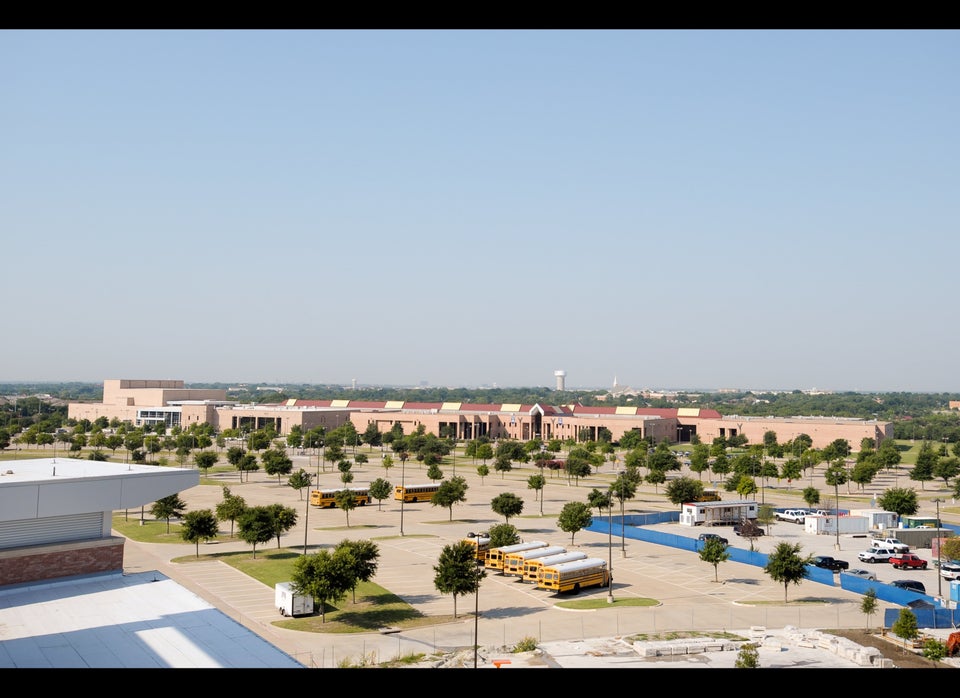 Allen Eagle Stadium
Popular in the Community