A Dallas police officer who entered the wrong apartment, having allegedly mistaken it for her own home, and fatally shot a young man could be facing criminal charges, police said.
Botham Shem Jean, a 26-year-old native of the Caribbean island of St. Lucia, was killed Thursday night by a "Caucasian female" officer who entered the wrong apartment in her building, according to Dallas Police Chief U. Renee Hall.
"This is a very unique situation," Hall told reporters at a Friday afternoon press conference. "We have ceased handling it under our normal protocol as an officer-involved shooting."
Hall said investigators are seeking a warrant for a manslaughter charge against the officer, who has since been placed on administrative leave. The chief said she would release the officer's name if and when charges were filed.
Jean was a 2016 graduate of Harding University, a private Christian institution in Arkansas.
On his LinkedIn profile, Jean described himself as an "aspiring young professional" who worked as a risk assurance associate for PricewaterhouseCoopers in Dallas.
"This is a terrible tragedy," the company wrote on Facebook. "Botham Jean was a member of the PwC family in our Dallas office and we are simply heartbroken to hear of his death."
The officer, a five-year veteran on the force, had completed a 12-hour shift and was off-duty when she entered the South Side Flats apartment complex at about 10 p.m. local time. Upon entering Jean's apartment, she "fired her weapon striking the victim," police said in a Friday press release.
The officer called 911 and Jean was rushed to an area hospital where he later died. The officer who shot him was not physically hurt, according to police.
Hall declined to comment on the officer's activities prior to the shooting but did say that she was required to provide a blood sample for drug and alcohol testing.
"Right now there are more questions than we have answers," Hall said. "We understand the concerns of this community, and that is why we are working as vigorously and as meticulously as we can to ensure the integrity of this case."
The shooting is now under investigation by the Texas Rangers and the Dallas District Attorney's Office.
The dead man's mother, Allie Jean, told NBC News she couldn't understand how the officer mistakenly killed her son.
"Somebody has to be crazy not to realize that they walked into the wrong apartment," she said. "He's a bachelor. Things are different inside and if you try your key and it doesn't work, that should make you realize you're at the wrong apartment. Every door for each apartment is also numbered."
Botham Jean's sister, Allisa Charles-Findley, wrote on Facebook that she'd recently been thinking about what to buy her "baby brother" for his 27th birthday later this month.
"Now I have to go pick out your casket," she wrote. "I love you with all of my heart. ... Until we meet again my love."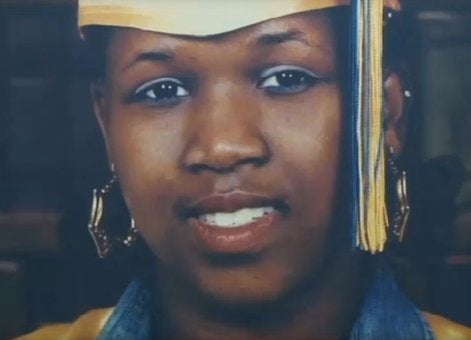 Black Women Killed In Police Encounters
Popular in the Community