After decades of dismissing the idea of taking a guided city tour, I have now come around to believe that, with the proper guide, I can learn a whole lot more in a shorter period of time than if I did my own expeditions, guidebook in hand, around a vast city like Dallas.
I had not just a proper guide but a fellow whose exuberance and intimate knowledge of the city opened my eyes not only to what was historical about Dallas but what is new and exciting, all against a background of how this wheeling, dealing Texas town grew into what it is today.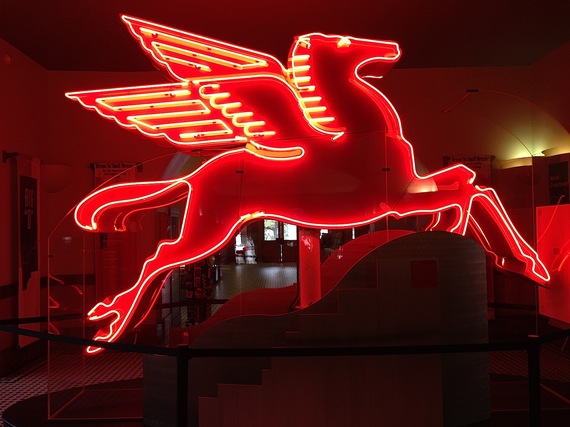 His name was John Estes and he worked for the Discover Dallas Tours, and over a period of three hours I learned more than I ever had, despite my having visited the city a score of times since the 1970s. His detailed knowledge of the Kennedy assassination, delivered at the spot where it happened, gave me insights I'd never known or even considered before, and his anecdotes about everything from the great red neon horse that stands in the Old Red Museum (it became the mascot symbol of Mobil oil) to the development of newly gentrifying neighborhoods and the quirky grandeur of the ultra-opulent Highland Park showed me just how diverse the city has become. The information about the 70 bronze statues of a cattle herd in Pioneer Park by Texas artist Robert Summers and the myriad museums by some of the biggest international names in architecture was fascinating, right down to how the unexpectedly harsh sunlight reflected from a new condo is compromising the exteriors of sculptures in the Renzo Piano-designed Nasher Museum. The newest is the Perot Museum of Science and Nature, designed as a big floating chunk of recycled materials by architect Thom Mayne. (below; photo by LASphoto)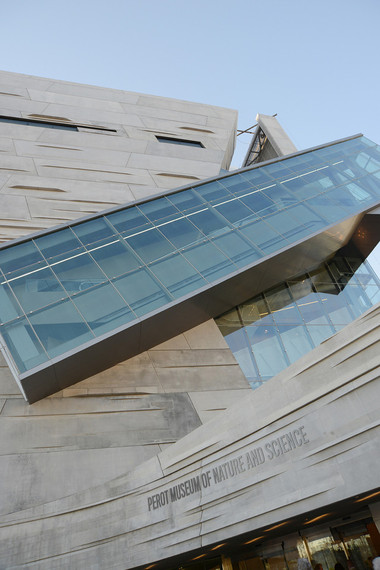 I was in Dallas, for the second time, to attend one of this country's premier wine, food and art events, Savor Dallas, founded a decade ago by Jim White and Vicki Briley-White, who have moved the increasingly popular event from the Irving Convention Center in Las Colinas to the new Dallas Convention Center, which is attached with an umbilical walkway to the huge, new Omni Dallas Hotel.
An enchanting part of the weekend's events is the Arts District Wine Stroll, featuring wines from 23 different wineries, with food stops along the way at Nasher Sculpture Center (below) and Meyerson Symphony Center, including many colorful food trucks.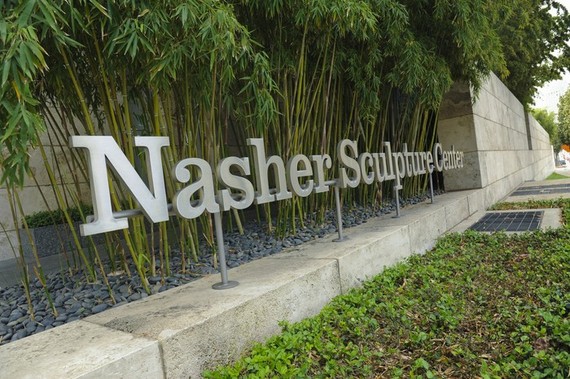 The kick-off is at the Dallas Arboretum and Botanical Gardens (below), an extraordinary 66 acres of impeccably tended landscape and flower sculptures. Here, local chefs served up hors d' oeuvres and vintners poured wines, the strolling attendees serenaded by a fine jazz band. It's a good way to get familiar with the vibrant Texas wine industry, including labels Fall Creek Vineyards, Becker Vineyards, Messina Hof and Kiepersol Estate.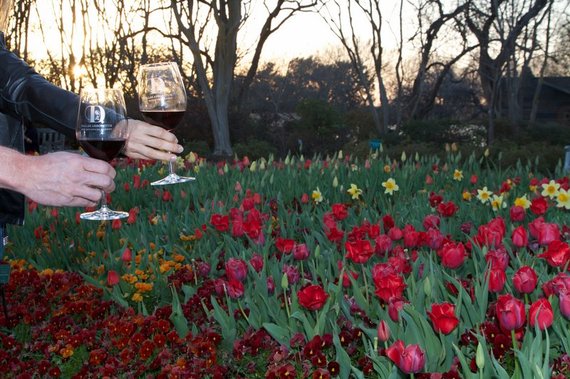 Wine and serious eno-talk took place the next day at the "Winemaker's Tasting Panel" in the hotel's steak house, where participants listened to panelists from various global wine regions, including Chile, Germany, Texas and California, followed that evening by a truly impressive wine tasting of reserve wines, including several I've never seen poured with such generosity, like Château Cos d' Éstournel 2008 and Ruffino Greppone Mazzi Brunello di Montalcino 2007.
That Saturday evening highlight of the oversubscribed weekend was the International Grand Tasting (below; photo by LASphoto) that featured scores of chefs' tables and wines rarely if ever brought together in one huge convention hall. But then, Texas never does anything small.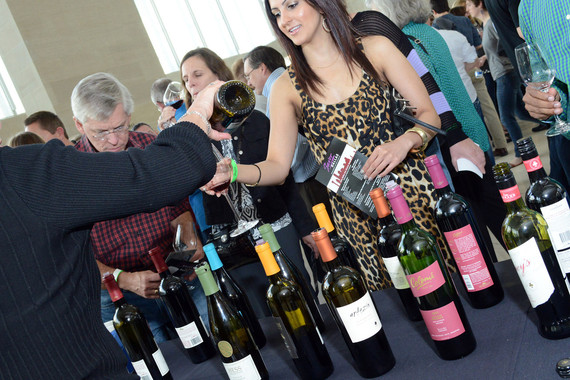 Popular in the Community