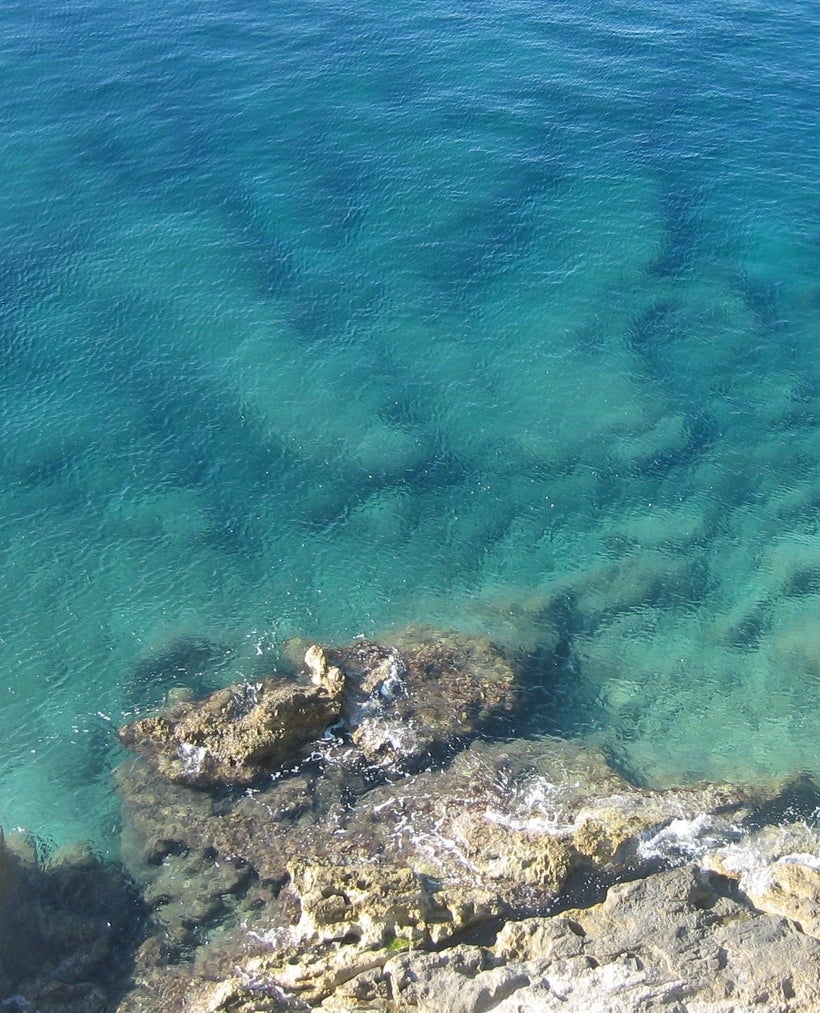 As the late morning autumn sun warmed my shoulders, I plunged the long paddle into the translucent turquoise Adriatic Sea, gliding along the craggy limestone coastline. There where scantly clad sun-worshippers nesting in nooks and crannies of the porous manila "Karst" rock. A pod of colorful kayaks emerged from a nearby cove surrounding one of Croatia's 718 islands and islets. I slowed my SUP, from Adriatic Kayak Tours, to admire the serene, sparkly water surrounding Dubrovnik's imposing City Wall (1.2-miles), which encircles the bustling Old Town.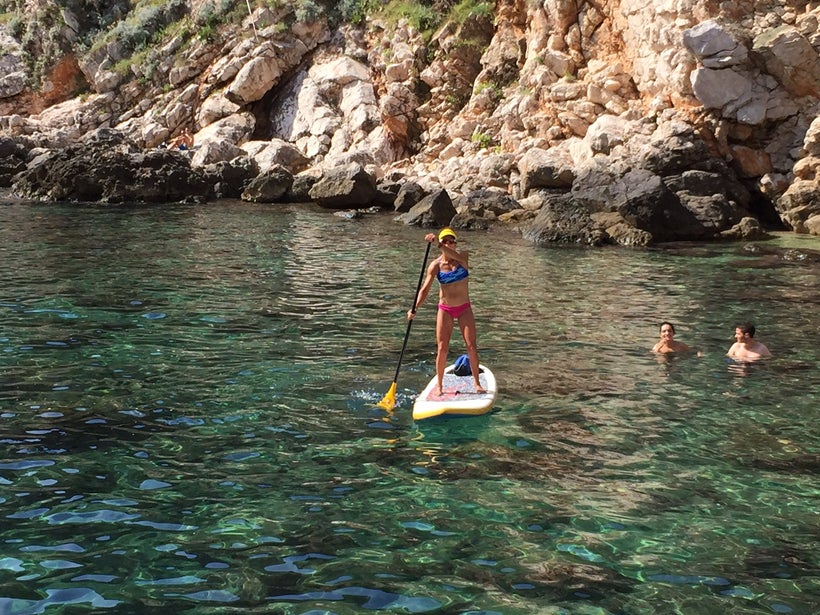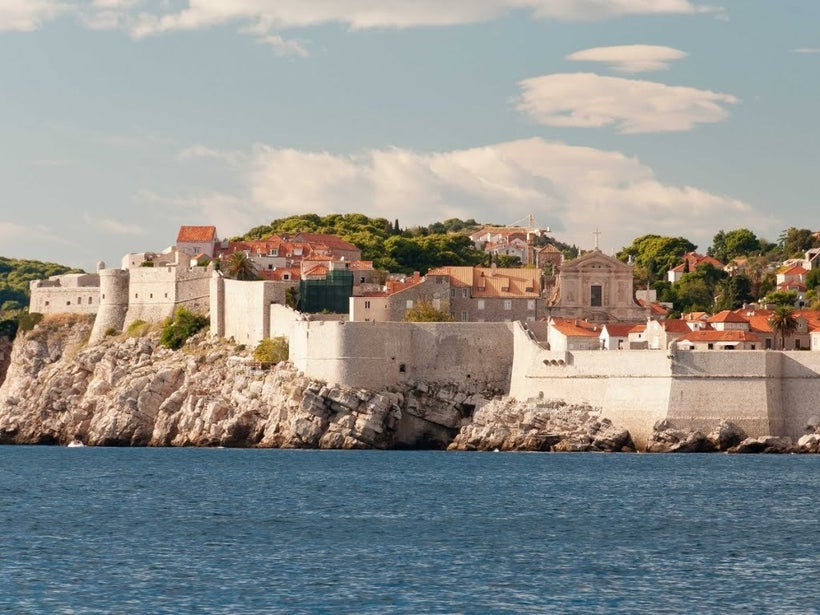 After a quick clean up, I was inside the hectic walls, strolling into PROTO Restaurant for a lovely lunch in the upstairs airy dining room. This was my first day on the Dalmatian Coast, kicking off a week island hopping to sample local activities and wine.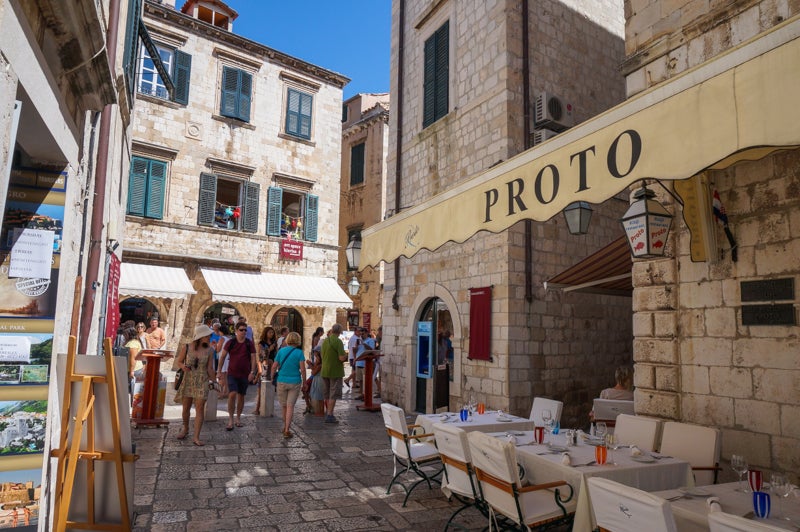 At the sommelier's suggestion, I started with a Plavac Mali rose'. The wine's herbal, bright red fruit and touch of tannin shined with the juicy grilled Sea Bream and briny tapenade appetizer. When the fresh lobster salad arrived, I was sipping a succulent, stone fruit-driven Pošip from the Čara region on Korčula Island.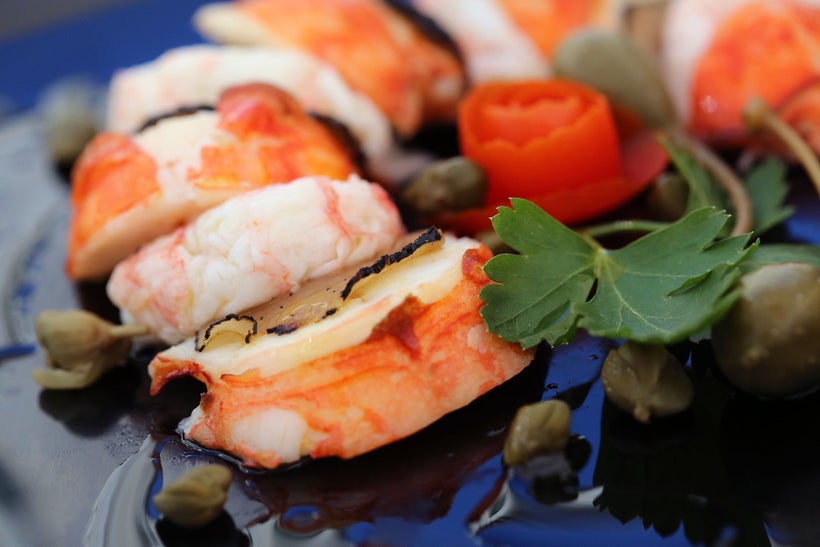 Later, on the cable car to Srdj mountaintop I got my first aerial view and understood why Dubrovnik is called "Pearl of the Adriatic." As I watched sunset from the tiered stone patio of Panorama Restaurant, there was an audible "Ooh, ah!" from fellow diners as the sun gently sunk behind the shadowy sea.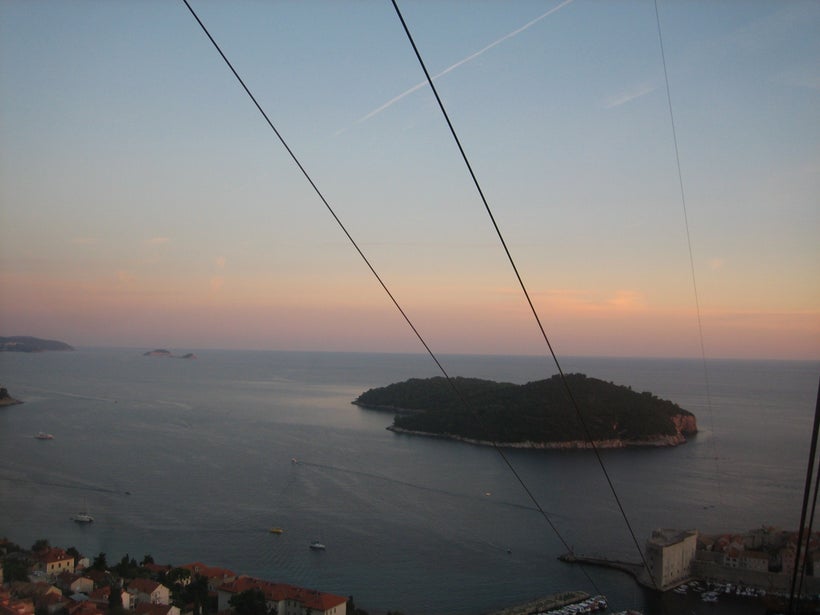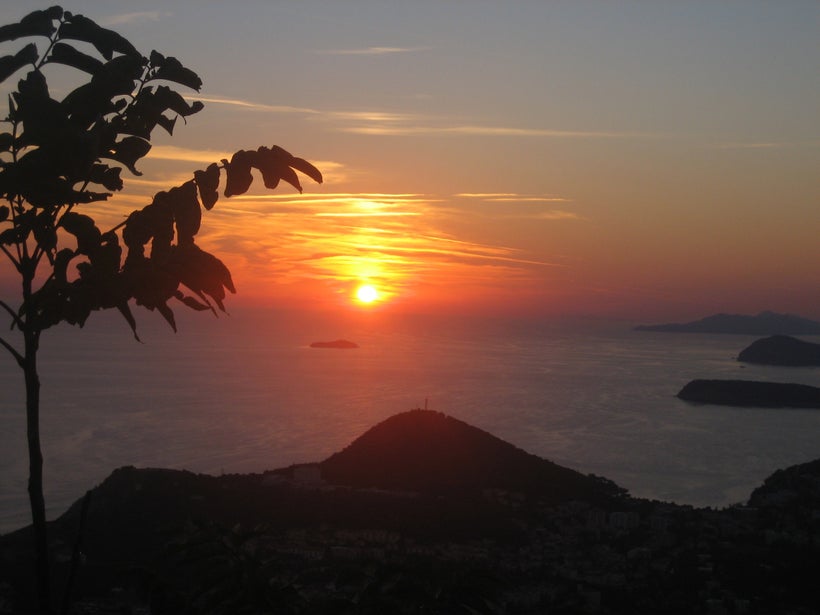 Back in the Old Town for a nightcap, D'Vino Wine Bar was buzzing with locals and visitors quaffing at high top tables.
Early the next morning, I drove to Ston, a salt-producing village on the Pelješac Peninsula, which is a renowned wine and olive oil region. At Solana Ston, we saw some of the 58 pools used to hand-harvests nearly 500 tons of salt - "white gold" - annually, using the sea, sun and wind. I was fascinated to learn how in 45-60 "dry, sunny, windy" days, seawater morphs into edible salt in five stages. As it evaporates, it's moved from deeper to swallower pools, ultimately arriving in nine crystallization pools. At harvest, the flavorful salt crystals are raked and then shoveled into wooden carts - and off they go to the dinner table.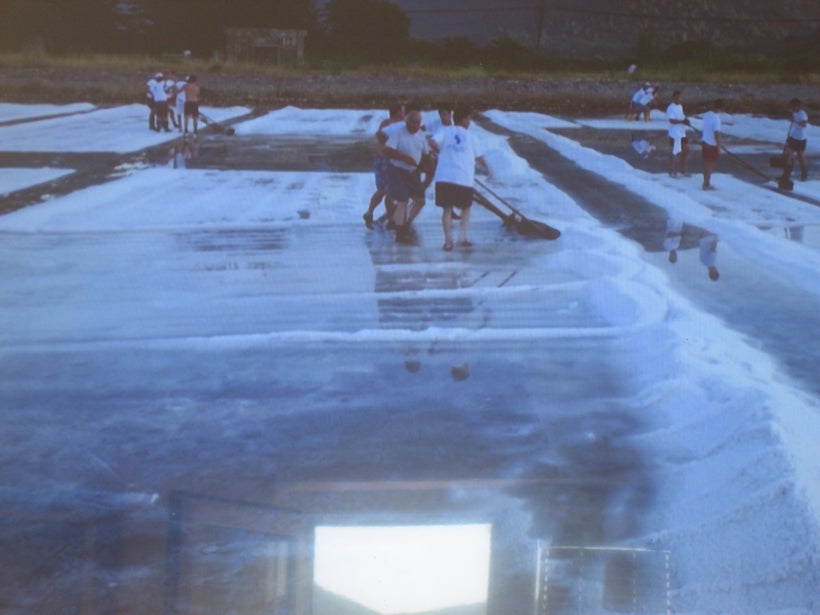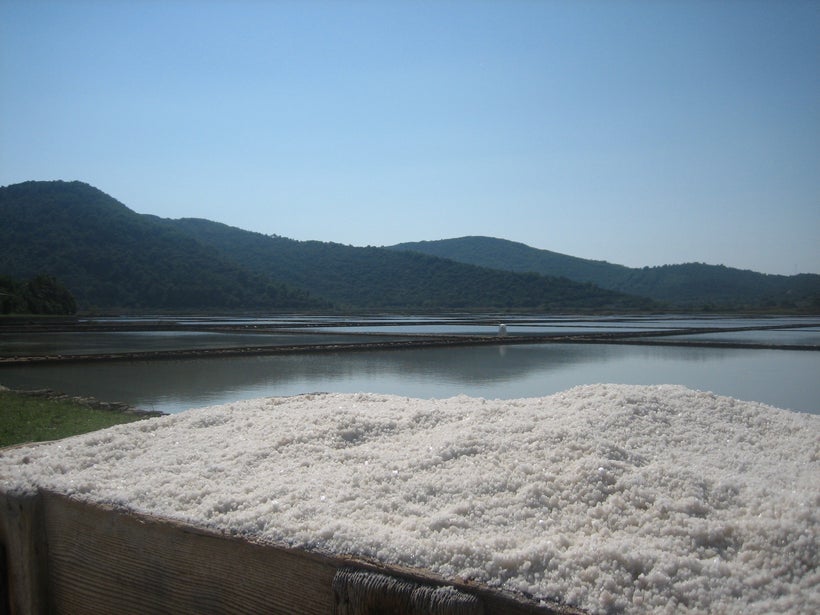 I had a new appreciation for salt, as I munched it sprinkled on half dozen minerally, muscular oysters at Vila Koruna in neighboring Mali Ston: an illustrious oyster Mecca. After devouring a delightful shellfish medley, I went in search of Plavac Mali, Croatia's superstar red wine. A hybrid of Crljenak Kaštelanski (Zinfandel) and Dobričić, an ancient Croatian red wine grape, Plavac Mali is to Croatia, what Cabernet Sauvignon is to Napa, California.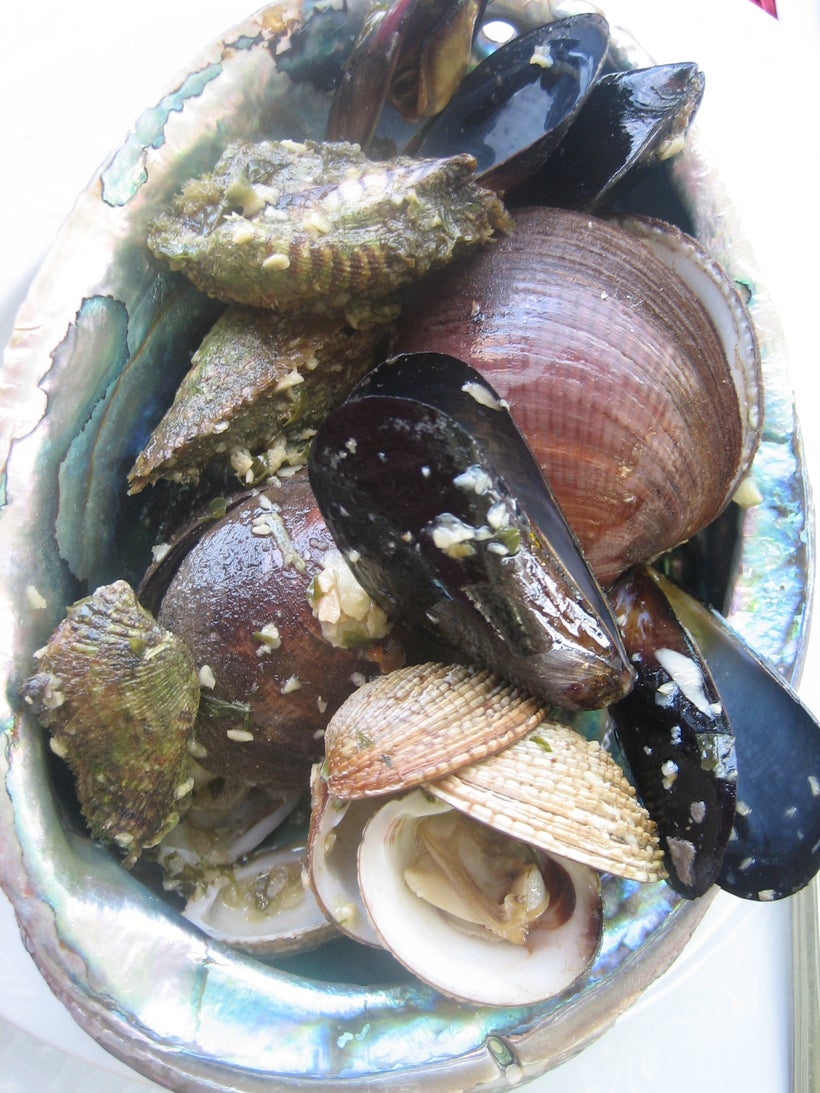 Our first stop was Miloš Winery, a family-run operation near the Neretva River. Ivan Miloš, one of three winemakers, showed me around the winery and stone caves, explaining their dedication to organic methods and bio diversity.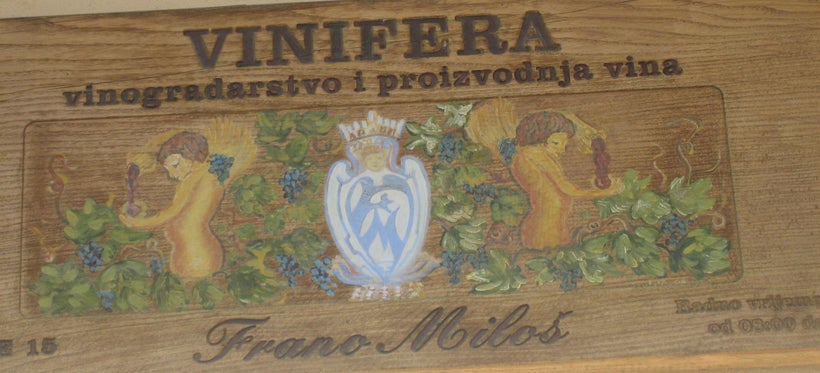 We continued our conversation at the wooden table in the cozy tasting room, as I sampled a handful of wines. I particularly enjoyed the premier Stagnum line, made from Plavac Mali grown on 35-year old vines. Wines spend several years in barrel and bottle before release.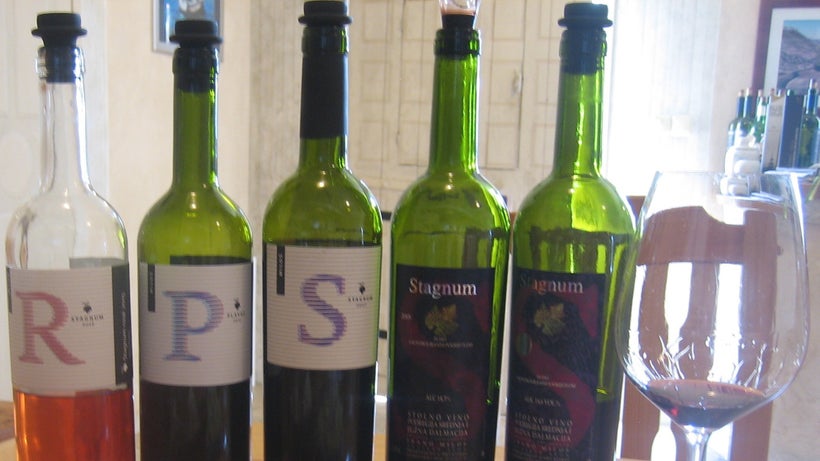 The Stagnum 2007 (released in 2015) pleased with chocolate covered cherries, menthol and restrained tannins. While, the Stagnum 2005 was a powerhouse with herbal red fruit aromas and holiday spice, stewed fruit full-body. At the end, Ivan pulled out 1994 Plavic Mali, preserved with a homemade Coravin. The 22-year old wine presented a beefy nose, delicate tannins and complex mocha medium body. It was surprisingly fresh and frisky.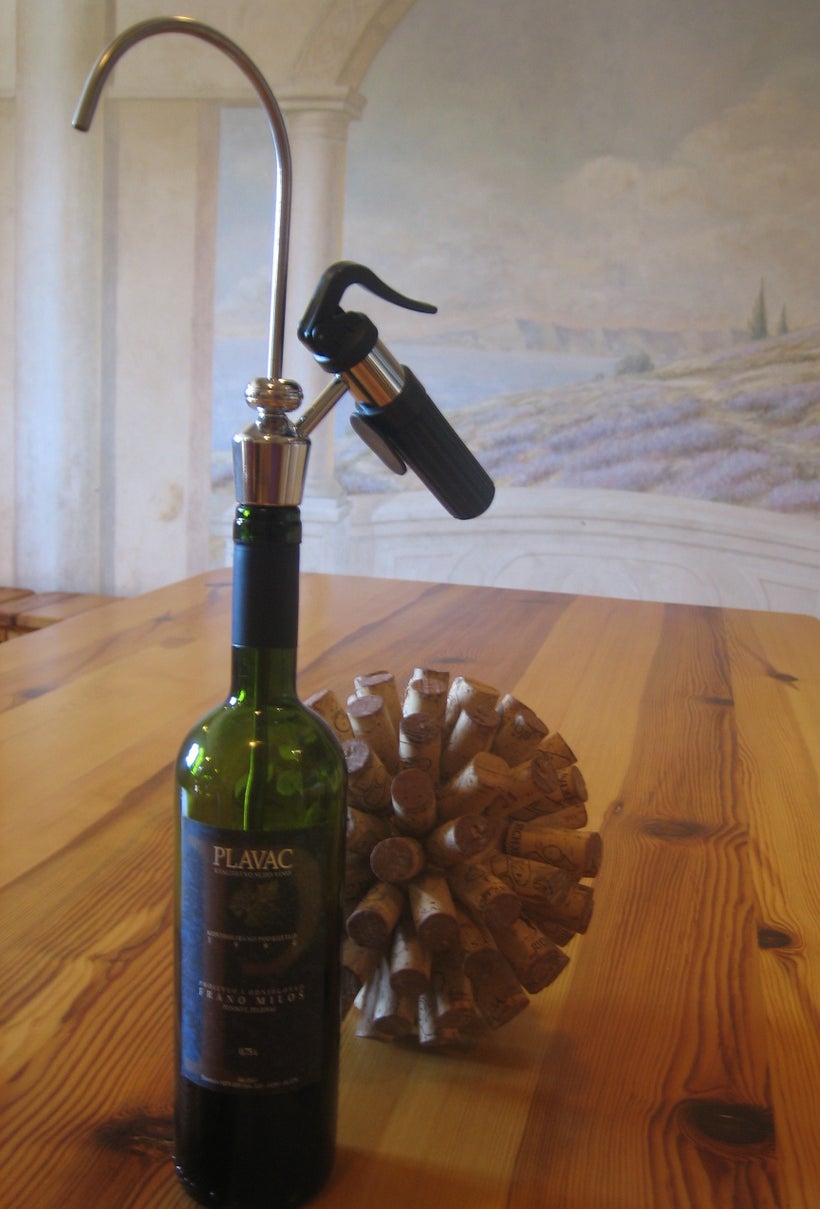 We next dropped into polished Matusko Winery, in the village of Potomje, home to the celebrated Dingač region, the oldest protected wine appellation in Croatia. Only wines made from grapes grown in the predominantly limestone soil of steep-sloped Potomje Dingač vineyards can be called Dingač.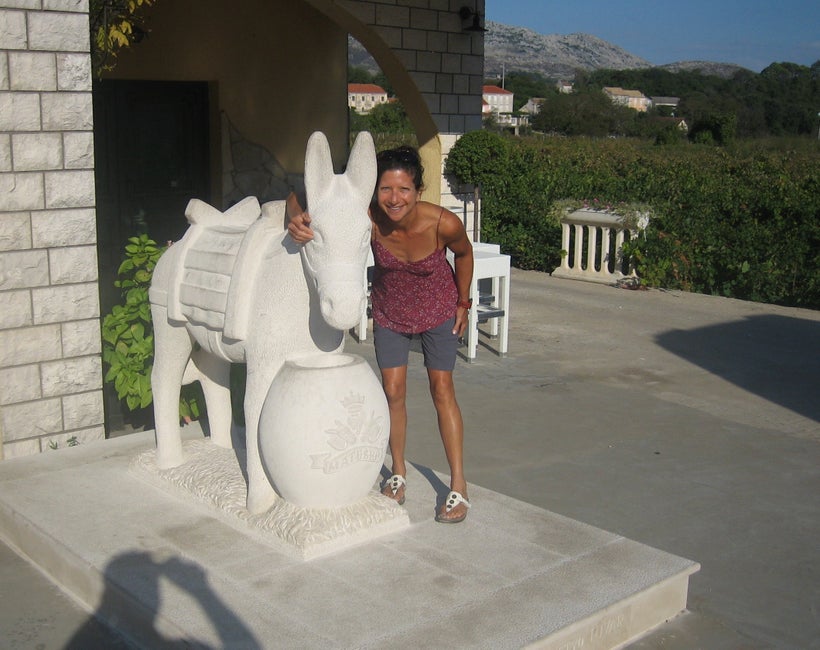 Nearby, Bura Winery gets high praise for their Plavac Mali. I sampled Bura's beautifully balanced berry-driven dessert wine, but I regret not taking time to taste the Bura Dingač, as I needed to catch a boat to Korčula Island.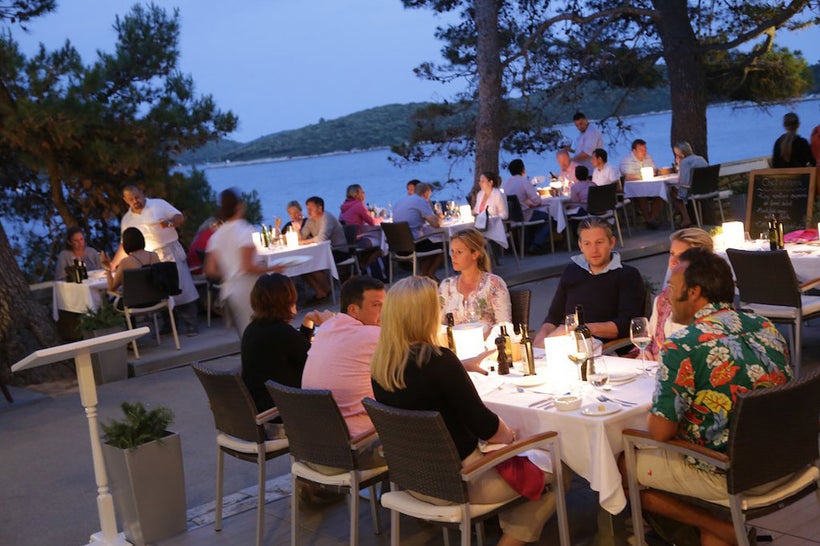 That night, I had one of the best meals of my trip at Lešić Dimitri Palace Restaurant, on Korčula. We sat upstairs, near the window overlooking the outdoor café and sea. As Head Sommelier Drazen Matkovic, poured a flamingo pink rose' - a trio of Cabernet Sauvignon, Merlot and Pinot Noir – servers delivered Monkfish Carpaccio with creamy orange truffle and honey sauces. It was our first course of a fantastic chef's tasting with wine parings.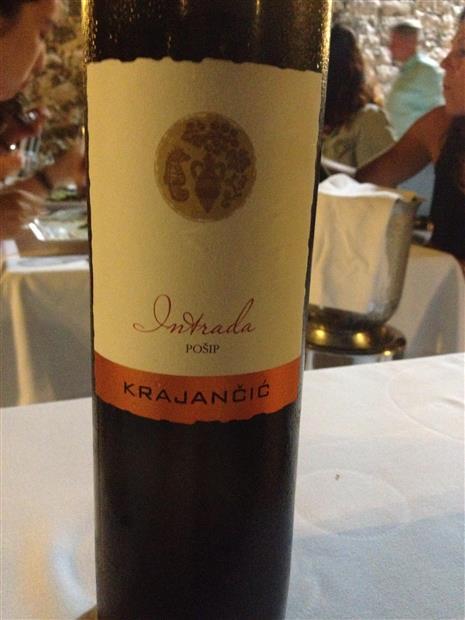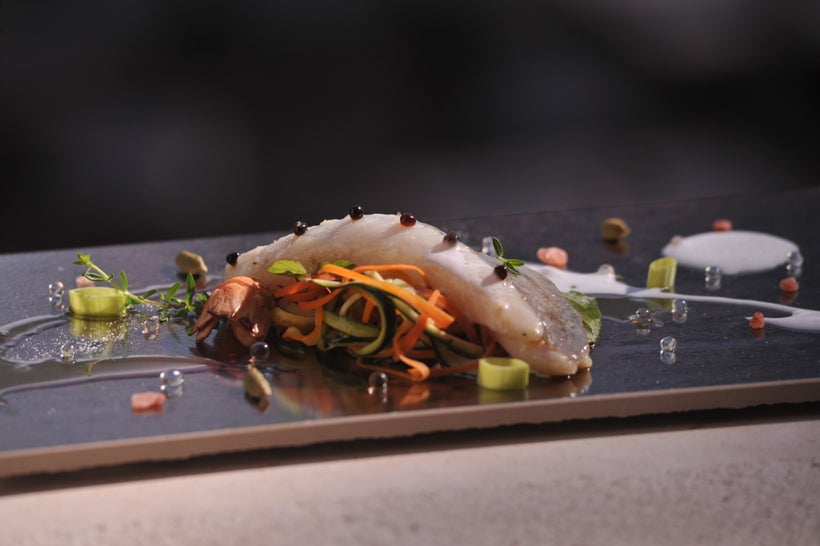 Next, juicy pop-in-your-mouth scallops with shaved zucchini were paired with a plush Krajancic 2011 Korcula Pošip. The sassy, full-bodied white overflowed with roasted apricot, peach, Clementine and spicy ginger. Its dynamic flavors and textures evolved throughout the evening (we had a bottle).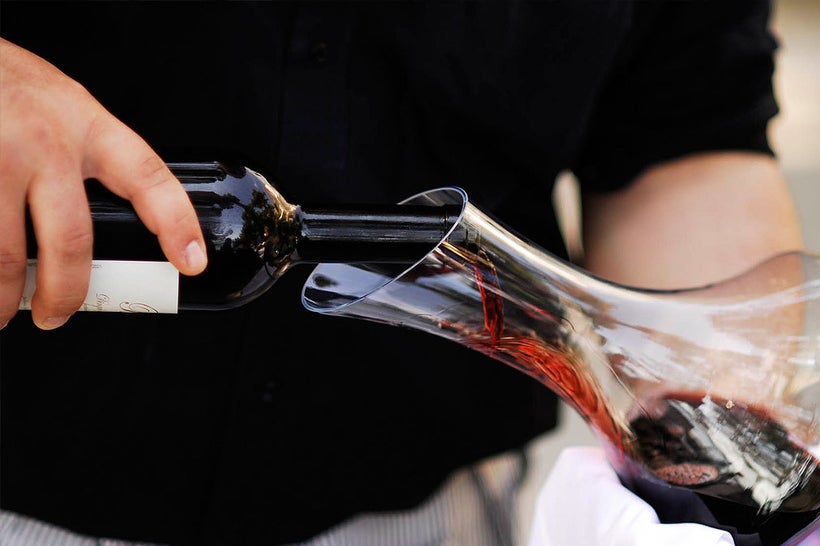 Our first red was a rustic Bibich R6 Riserva with lively red fruit and herbal nuances. It seamlessly melded with tender Cuttlefish and fluffy whipped potatoes served in a martini glass. Before dessert, the memorable meal wrapped with seared tuna cubes atop tomato jelly. The roasty fish and tangy tomatoes danced in my mouth with the spicy dusty, Babić Gracin, our final wine.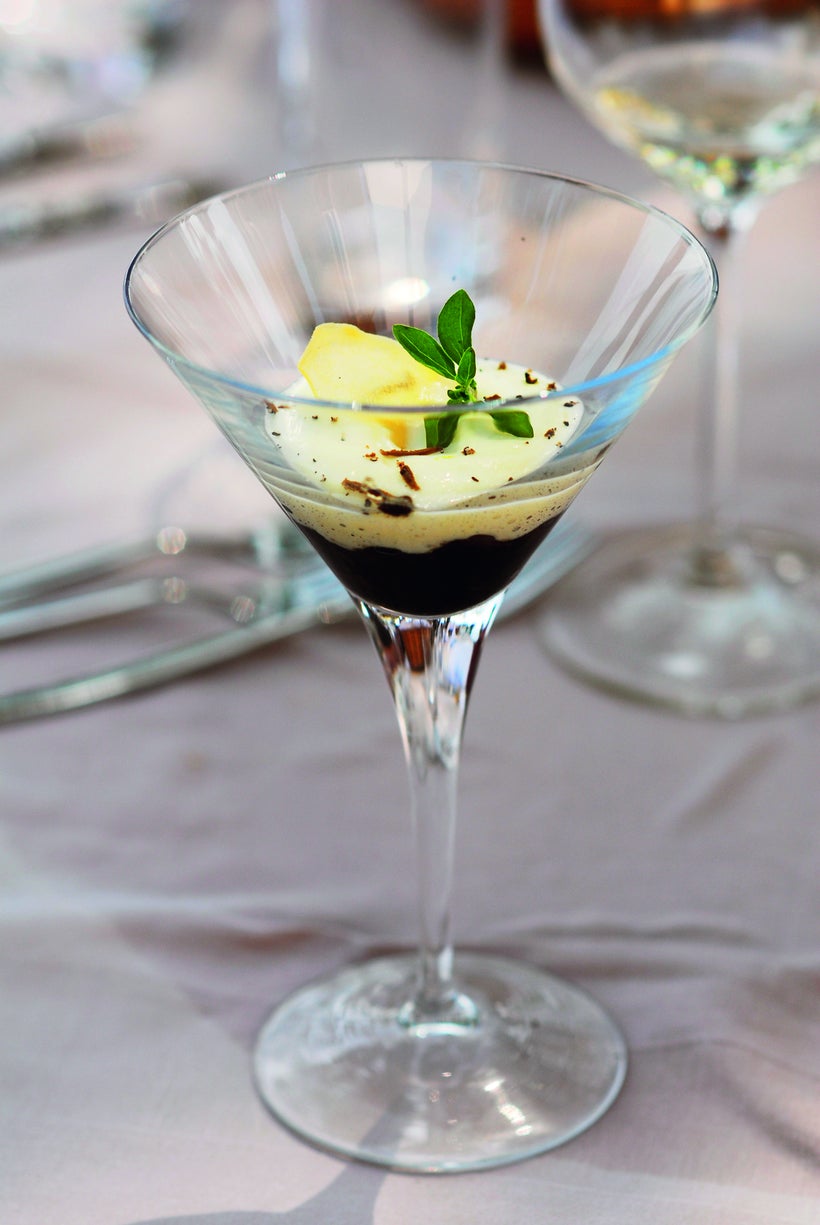 I woke the next morning energized and ready to detox from the previous day's retox. Under bluebird skies, I set off on a 63-miles bicycle ride, spinning along the breezy coast. The terrain turned hilly inland as the quiet road cut through green forest, along olive tree groves and above sprawling vineyards. I peddled past the town of Zavalatica and winemaking villages of Čara and Smokvica, known for Pošip and Grk wines – white varietals indigenous to Korčula. Later, I crossed paths with Trek Travel riders, which was a fun connection to home.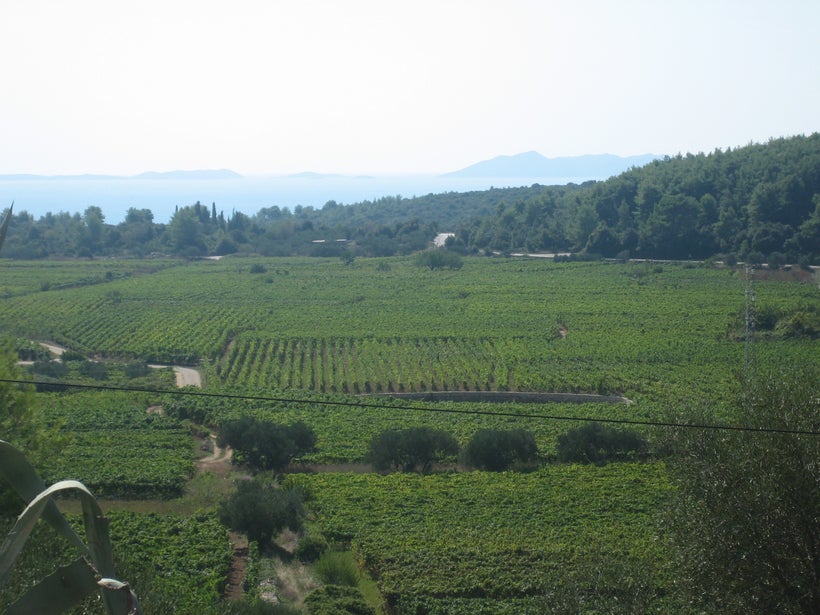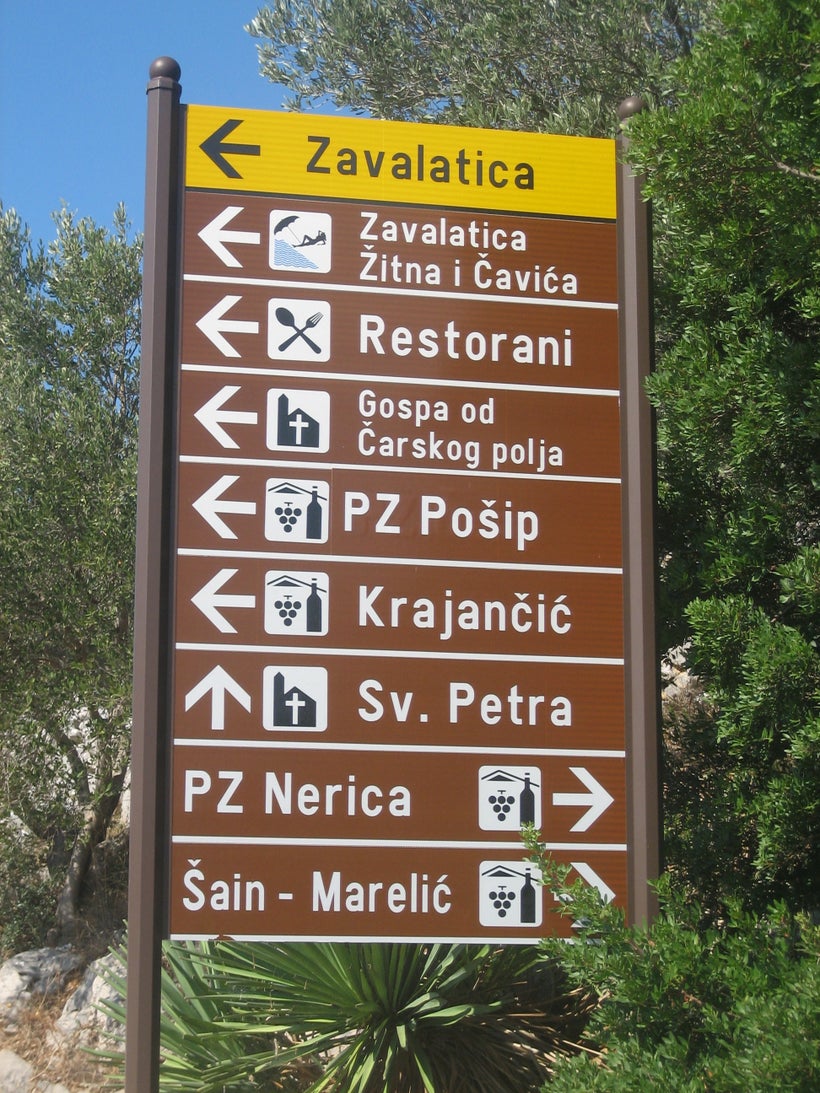 At 6:00 am the next morning, I was on ferry to Hvar Island, named for a tar used to preserve wooden boats. After a brief exploration of the historic town and seven-century old fortress walls, I met a kayak guide from & Adventure. Active Holiday Company at Krizna Luka beach.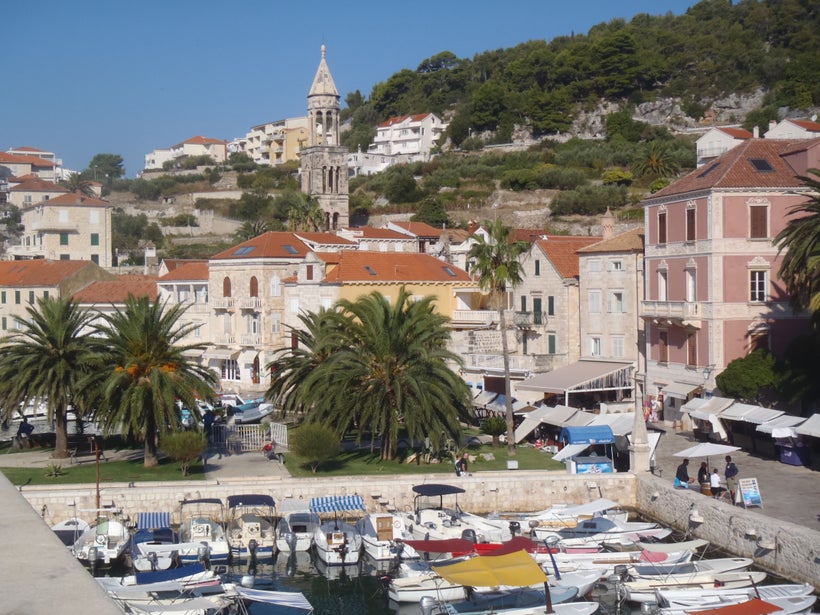 With the midday sun overhead and a light breeze, we paddled past gliding sailboats, secluded beaches and tucked into remote bays around the Paklinski Islands. Etched cliffs jutted over the glistening water, as if plucked from a postcard. Under the clear water, schools of shiny fish went about their business.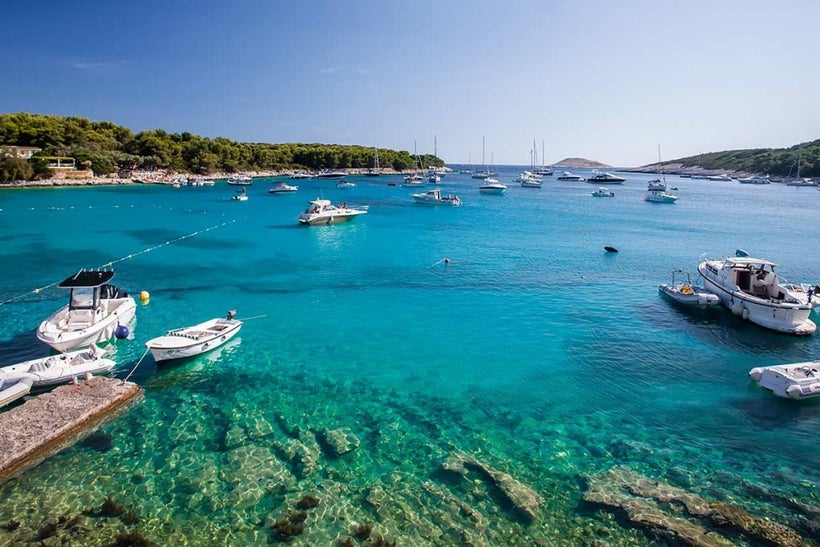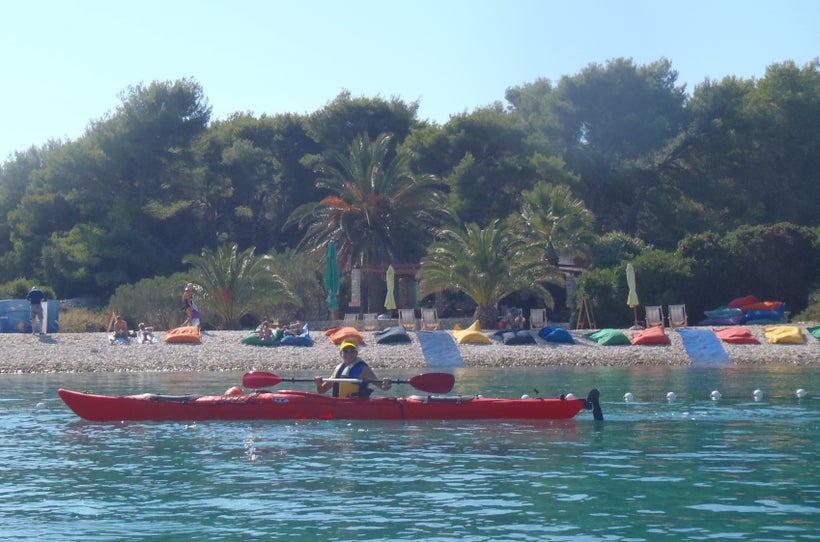 When we arrived at Palmizana for lunch, the small pebble beach was peppered with sunbathers lounging on long chairs. Others frolicked in the warm water. Seashell sprinkled rock steps led to a flora-filled patio, where I refueled with a scrumptious octopus salad and glass of Grk. While, savoring the unhurried ambiance, I toured the resort's imaginative outdoor art studio and flourishing Botanical Garden.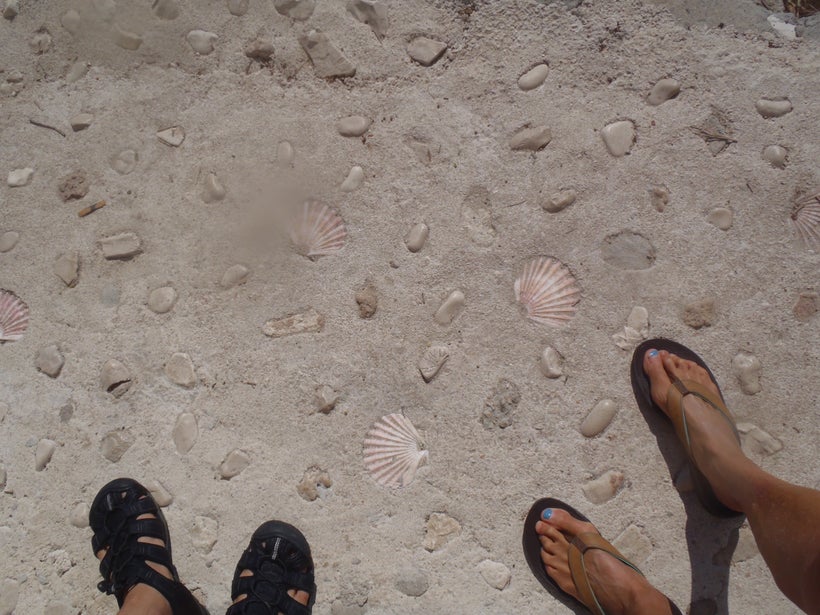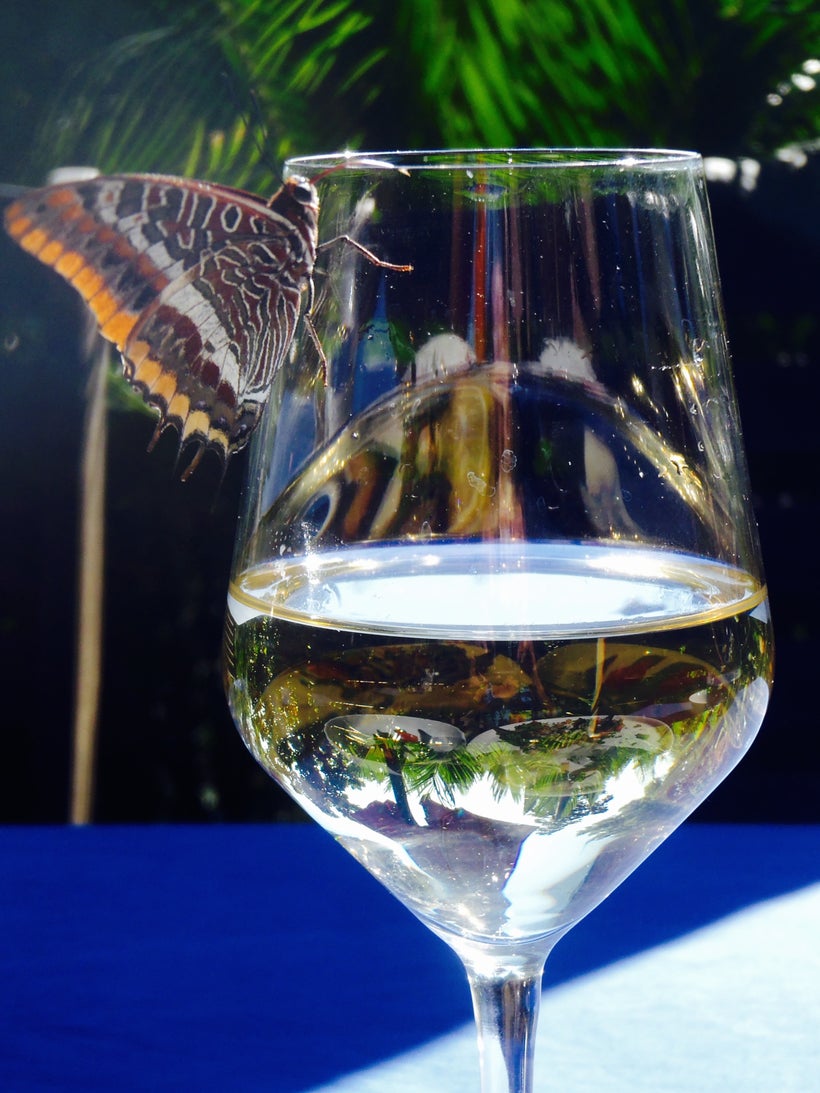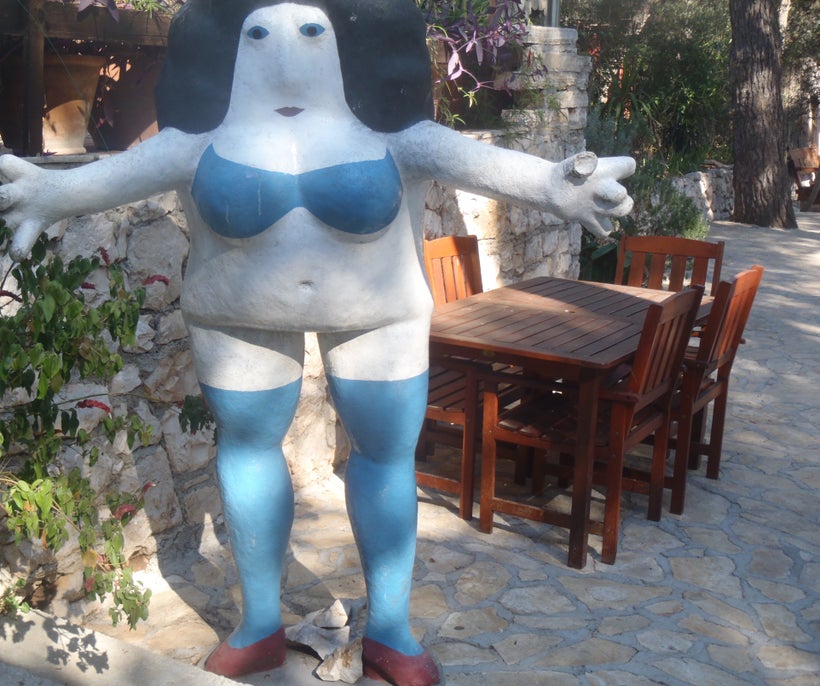 Back on dry land, I dashed though a shower and met Sinisa Mikulcic, owner of Secret Hvar Travel Agency, for a jeep wine tour. We bounced along a narrow dirt road adjacent to rugged mountains. Out my window, the narrow ledge dropped sharply to the sea and rocky shoreline. Forty minutes after leaving the hotel, Sinisa eased the four-wheeler down a super steep hill to Zlatan Otok Winery; a duo of stone buildings on a pier, flanked by the sea.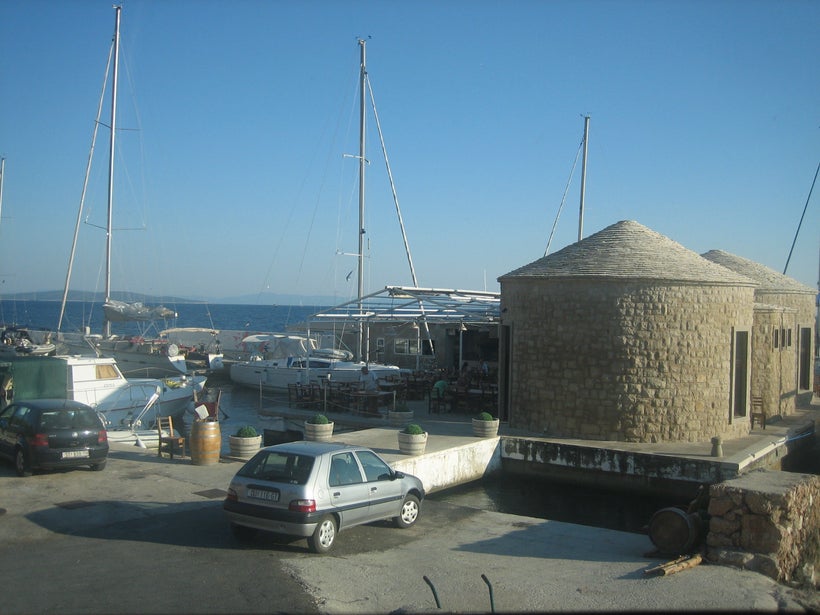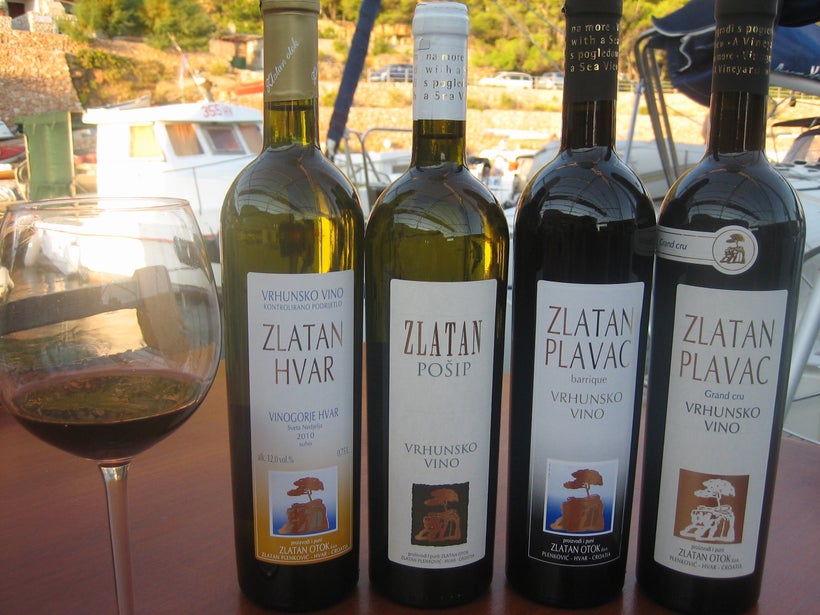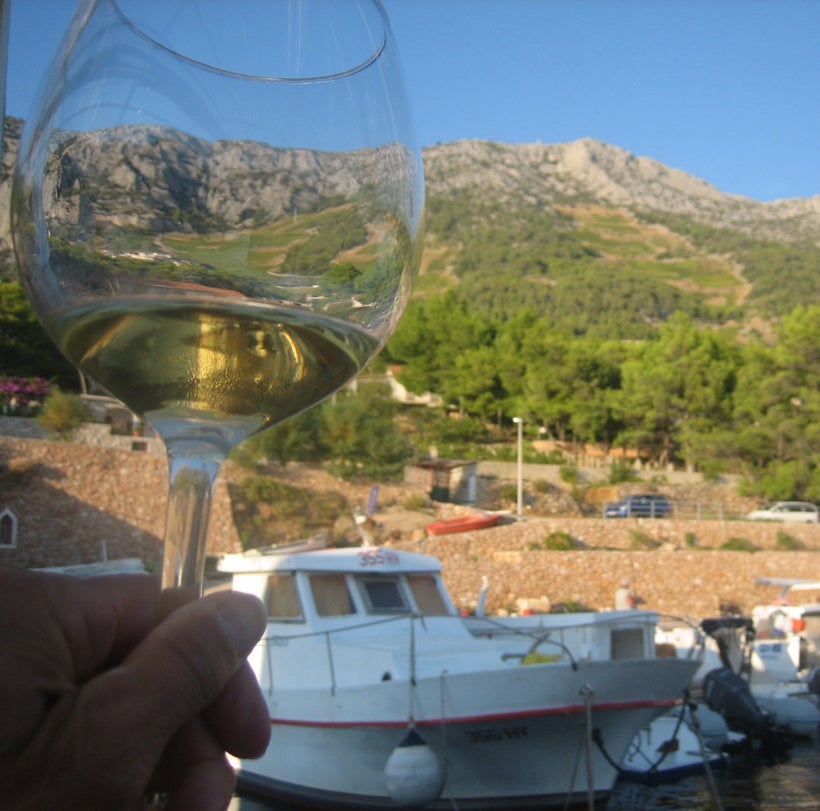 We sat on the patio with co-owner Nikola Plenković, whose family started grape farming in 1986, drinking a fragrant Zlatan Hvar 2010. It pleased with generous ripe apricot, orange marmalade and balanced acidity. To my right, a family docked their boat and disembarked for dinner. As we chatted with Nikola, my eyes were drawn to rows of vineyards (only farmable by hand) lining the precipitous mountainside sprouting up from the sea. I glanced at the sun's reflection on the shimmering water, swirled the golden wine in my glass - sipped and smiled. Cheers!
Calling all HuffPost superfans!
Sign up for membership to become a founding member and help shape HuffPost's next chapter
This post was published on the now-closed HuffPost Contributor platform. Contributors control their own work and posted freely to our site. If you need to flag this entry as abusive,
send us an email
.