It's not quite 101 dalmatians, but it's shockingly close. A Dalmatian named Milly gave birth to a litter of 16 puppies in the U.K. two weeks ago.
According to Channel 4 News, Milly's owners, the Elvins, were told to expect 4 puppies. Perhaps they meant 4 x 4. According to Rebecca Elvins, "The vet pulled out eight and then said, 'Oh, we're going to the other side now.'"
Milly herself was part of a litter of 16. According to the Daily Mail, the family plans to sell all of the pups to new homes, except for one puppy, named Maisie.
Photos released by Elvins Family/Newsteam/Getty Images.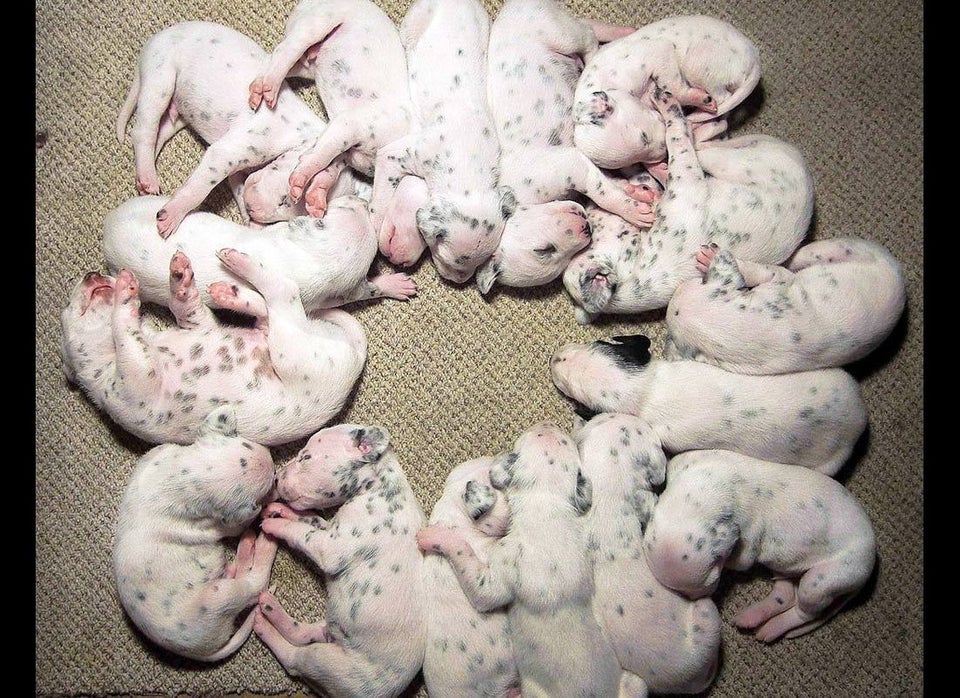 Dalmatians
Popular in the Community