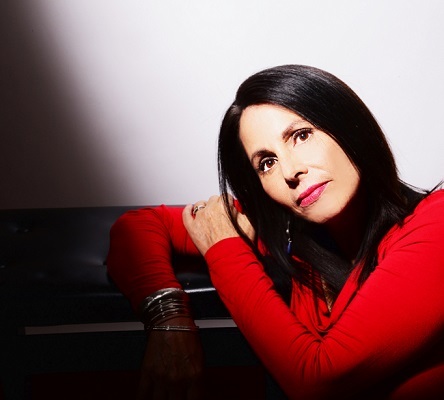 Album 'Damaged' is available September 29th. Liz Graham's Twitter: @LizGrahamMusic . Visit Liz's Website.
I often wonder what's behind the words of a song. Most lyrics have some sort of meaning. I love when a story teller musician shares personal things.
Liz Graham does just that. Take a listen to her new CD and let me know what you think!
How does this CD compare musically to your previous music?
It is definitely edgier, rockier and grungier than my debut.
Who chooses the release date and what are the steps you take to do a release?
I met with my Executive Producer (Shari Cartun) and Publicist and we discussed how much time we would need to prepare for the release. We landed in September and all of us liked the number 29. (laughs) The LP "Damaged" will be available for download at iTunes, Amazon, Amazon On Demand, and all of the usual suspects...
Years ago you were offered several major label deals but you chose to stay independent. Why?
I was a single mother, and I did not want someone else raising my two daughters while I was away touring, recording, fulfilling contractual obligations. I am so very happy with my decision!
Damaged was recorded, mixed and produced by Grammy Winner Larry Alexander (Bruce Springsteen, Diana Ross, Bon Jovi, David Bowie.) How did you come to work with Larry?

Larry is a musical legend who also happens to be from the same home town as me! I recorded a demo at his studio when I was a teenager. Larry went on to engineer/produce at "Power Station Studios" and all of us musicians viewed him as a musical genius and local boy who did good. I always intended to work with him again and the opportunity arose on this project.
All of the songs on Damaged were written by you and co-arranged with Marcia Robins. What exactly is co-arranging?
Co- arranging is a lot like therapy. I played guitar and sang the songs while Marcia listened. We would then discuss every detail of the song.
How did your childhood have an effect on your music as an adult?
My home life was emotionally and physically abusive. In order to cope in that environment I threw my energies into music and words. I also listened to music from many artists and appreciated that it was safe to feel, be happy/sad and grow from hearing the songs. My interest is in creating music that can reach out and mean something. My message is that even though many of us are damaged - we are going to be OK.
How many guitars do you have, which brands/models and which is your favorite? Why?

This question is very timely in that I have had nine guitars up until this summer when I sold most and gave away the rest of my collection. The reason is that I have found my one true love, a sweet Martin 00-28. She has the perfect shape, color, sound and size and her action is like butter.
When you write your songs, does that mean you write the lyrics and come up with a melody or is it more like you hum the lyrics and someone else puts it to music?

I write the lyrics and melody at the same time- usually inspired by a chord or a phrase. Occasionally a song first comes out as a poem or even a painting.
How do you find musicians to work with you on your creations? How are they paid?

This last effort was mostly assembled by Larry Alexander. Larry has access to all of the best musicians. They were paid with the United States monetary system. (laughs)
Do you do anything else to keep you financially secure?
I am a full time musician which means that I am financially insecure. (laughs)
You co-wrote and sang the techno song Daylight for the DreamWorks Pictures thriller, The Fifth Estate. How did you get that job? What type of creative control did you have for this song?
Years ago I sang a jingle for one of Todd Kasow's side projects. I did not know that Todd is amongst the top music editors of our time. He reconnected with me via Facebook and we discussed my submitting songs for several of the projects that he was working on. He texted me and asked if I was available to do a work for hire and I had thought that it was for a short film. It turned out to be for a Dreamworks film! What a surprise. I had been sent the music track and when I got to the studio we threw around phrases. I went over to the microphone and started to sing while the scene was flashing on a screen. Todd later told me that they could have hired a Broadway singer for the job but that he wanted me for my skills. Made my day!
What advice do you have for young, aspiring singers, songwriters, musicians?
Just do it. Be prepared -- know your craft, say yes to opportunities even if they terrify you. Always be considerate, genuine and true to yourself. Never take the word "no" personally. Dig your heels in and keep plugging away. My best to you!
Popular in the Community