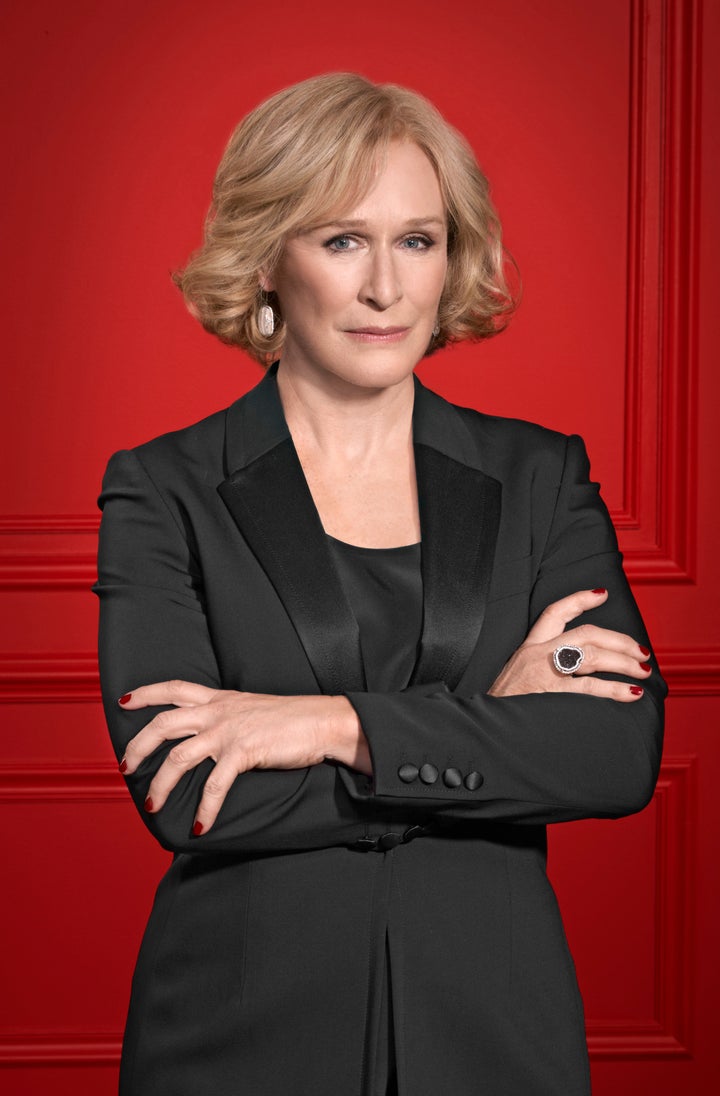 Glenn Close is saying goodbye to Patty Hewes, the character she has played on "Damages" since 2007.
It was a cool day in March when I went to the New York set of "Damages" in Queens. The cast and crew were in the middle of filming the series finale in the Queens County Civil Courthouse. In one scene, Close's character was talking to a group of reporters. The other featured Patty and former protege Ellen Parsons (Rose Byrne) delivering arguments to a judge. This time, they're on opposing sides.
"I'm ready to move on," Close, who won two Emmys and one Golden Globe for her portrayal of ruthless attorney Hewes, told me in between filming scenes. "I feel a great sense of closure in that I think this season is a really good one."
As "Damages" races into its fifth and final season (premieres Wed., July 11 at 9 p.m. ET on DirecTV's Audience Network), Close is looking back on Patty's worst decisions, laughing uncontrollably on set, lesbian subtext, a "Damages" movie and more.
This interview has been edited and condensed.
What will you miss the most?
Someone else doing my shopping for my clothes. [Laughs.] That was great. I'll miss the people. I'll miss Rosie and the crew. KZK [series creators Glenn Kessler, Daniel Zelman and Todd A. Kessler] are wonderful. It's been an incredible run. It's just the comfortable camaraderie and professional team we built up here and you come to that every day for five years.
How are you saying goodbye to the character? She's been with you for five years now.
[Laughs.] Yeah. I don't know if I ever truly say totally goodbye to these characters. I think they stay -- they reside in me somewhere. Patty can be kind of dark and I'm not sorry to see the kind of the darker side go. But ... I'm ready to move on. I feel a great sense of closure in that I think this season is a really good one. It has some great stuff about Patty and her life that people don't really know, reasons for her behavior.
It's been quite a ride, especially when looking back at the first season. What does Patty mean to you?
Patty is interesting ... People will say "Oh, she's evil" and "She's such a bitch." Again, she's a very strong capable woman. Yes, she pushes the envelope of what's moral -- she doesn't seem to have any basis of morality at times. I remember reading something by Alan Dershowitz when I was first researching this, saying there's a lot of gray area in the law. Patty just lives in that gray area more than maybe any other character I've played, but in spite of that, she still, I think, is a symbol of power for women and I love that.
Right. Without Patty, and the show there wouldn't be "The Good Wife" and "Homeland." The show has been such a trailblazer for these flawed, but strong characters on TV.
I think many times women are supposed to be the good ones and there are female traits that I think lend themselves to that, but it really is much more interesting, much more complex.
What have you learned from Patty?
Oh, I wish I could learn more from bits of her. Her work ethic. [Laughs.] I work very hard when I'm working; it's harder to kind of focus myself when I'm not. What have I learned from her? Maybe to be a little bit more sure of myself.
Would you ever do TV again after this?
No, I don't think I would do another series.
Is this it for you and Patty? Would you ever consider a movie?
Oh sure, absolutely. I think she's a good character. She can hold her own in any room and I like that.
"Damages" has such vocal fans. I've gotten a lot of questions about Patty and Ellen. A lot of people read into the subtext. A lot. Have you heard any of it?
Either lesbian or mother/daughter.
Both, but I hear a lot more "Are they lesbians?" rumblings.
I think it's wishful thinking.
You never incorporated any of that into your performance? Had you ever been directed to do so?
No. I think there's something seductive about Patty and she just seduces people and she'll lead people on. I think that can come across as pure seduction.
What's the biggest unanswered question you have about Patty that you still want answered?
I never could figure out if she'd ever be attracted to somebody, in a relationship ... I kind of think no.
Is there ever a moment where you thought, "Patty has gone too far." We're talking about a woman who has had dogs killed, tried to kill Ellen ...
For me, that was hard, when they told me she was going to try and kill Ellen. The only way I could rationalize it, is it was right after, right after, like day after, I saw Zeljko [who played Ray Fiske] blow his head off in front of me. She was totally off. She was not thinking straight and totally traumatized. That led to that bad decision. And she was probably taken too far by Pete. It was a combination of things. I think she has said it's her one mistake because it gave power to Ellen. It always disturbed me.
Was there a moment that stands out where you all couldn't stop laughing?
Oh my god, yes. A lot. Rosie's famous for it. The first time it happened, I think it was the first season. We were talking about Twinkies or -- Ding Dongs. We're eating Ding Dongs and there was a scene in my office and Patty had never had a Ding Dong and there was a meeting, Ellen was in it and Rosie just started laughing and we all were laughing. It happened just last week. But now everybody goes, "You can't look at her or else it will just get worse." There will be tears rolling down her face. She's the culprit.
Do you think you've truly mastered the character at this point? If so, how long did it take you to?
I think I got into her pretty fast with some really good thought in the very, very beginning. I went to Harold Guskin, my coach who I use when I'm kind of confronted with intimidating characters. There was a scene in the pilot where I was at Michael's school and Ellen had come and given me papers to sign and I had this wonderful speech about how she should never have children because it would ruin her ambition and how children want all of you, all the time ... In the end, I really found Patty when I realized she says things in a way that makes Ellen not know if she's been told the truth or not. Even if she tells the truth, there's a question and she always keeps people off balance in that way. That was a really important discovery to make early on -- to play the opposite of what you'd think, play against what you think normal behavior would be.
You've been working with Rose for five years now. What's that working relationship been like?
It's great. I love Rose. I'm really, really happy for her ... ["Damages"] set the bar very high and that's something to be very proud of. When Rose first came on, it reminded me of when I went on "The Shield." I was intimidated to go on to that set because it was all these guys and a lot of really great, really good actors and really hard-edged writing. I remember going to Theresa Shortell, who was the only woman commander in all of the precincts in New York and it was just serendipitous that I met her before I went out and played that character and said, "Well, I'm just going to be you." She's phenomenal ... I said, "What's the hardest thing about the job?" and she said, "Being a woman and not letting it matter." I think you can say that also can be applied to Patty: Being a woman and not letting it matter, meaning you don't apologize for your power. You don't apologize for the fact that you're in command.
I think Rose was probably intimidated as an actress and her character was also intimidated, so it was a good beginning. They've been wonderful in what they've given Rose over this five-year span as far as the development of the character and her really, finally, going up against Patty.
Is there anything else you want to share about Patty?
What I really like about Patty is that she has really strong opinions and convictions and, for better or for worse, she doesn't compromise on that and I really like that about her. I think we live in a society where everyone is compromising ... She's not afraid to be out there, as a woman, and that's very hard to have power and keep it and be unapologetic about it.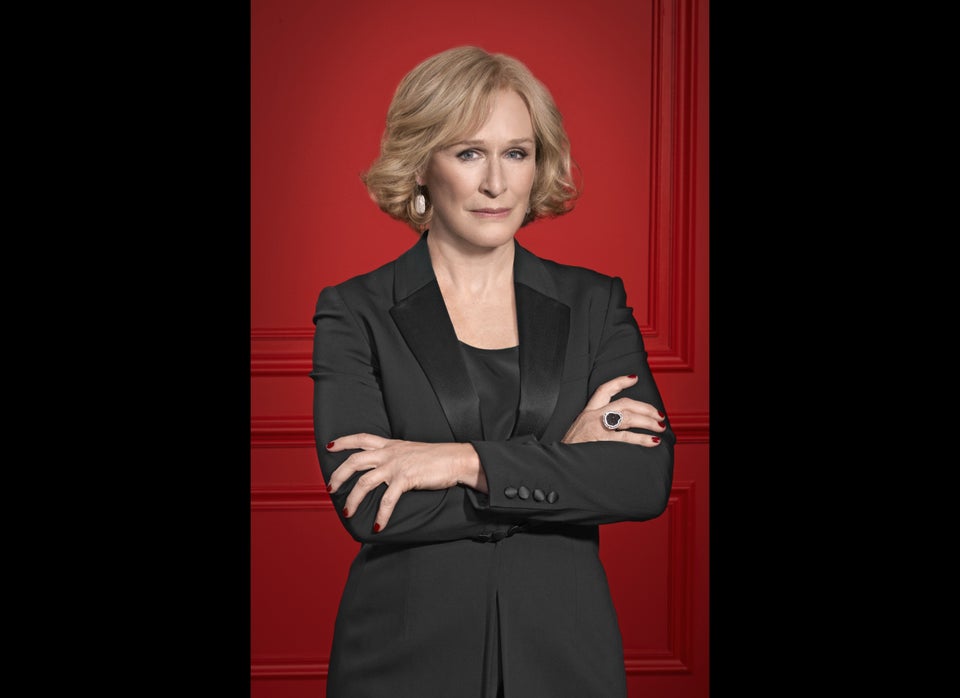 Damages Season 5
Popular in the Community