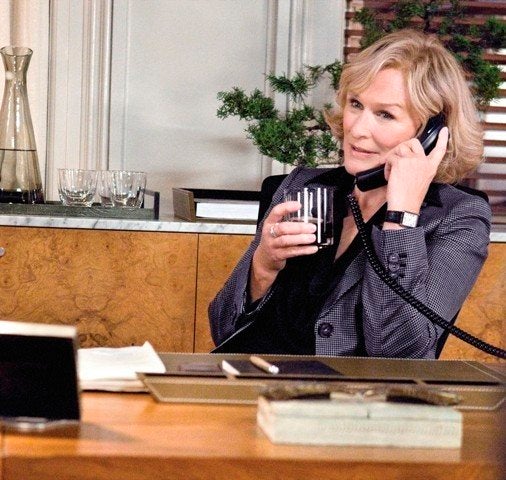 As "Damages" signs off for good -- yes, it's still on, it moved to DirecTV after Season 3 on FX -- I find myself thinking about what the show has done for the television landscape. And I come back to one central figure: Patty Hewes.
TV will never see another character like Patty Hewes, who has been played expertly by Glenn Close for five seasons. Why? Because Glenn Close will likely never do a regular TV series again, as she told me in an interview.
Patty Hewes, a mix of evil, misunderstanding and conflict, has terrorized Ellen Parsons (Rose Byrne) and viewers for years, yet you can't help but feel sympathy for the character. And when the series ends, you won't be able to shake that feeling. This character is so bad, she's pure entertainment.
And that's why Patty Hewes is so special. She won't be topped.
However, the legacy of Patty will live on in the shows that came after "Damages" featuring flawed, powerful female leads.
Without "Damages," do you think we'd have Diane Lockhart and Alicia Florrick on "The Good Wife"? I doubt it. The unapologetic woman in power, going head-to-head with her male counterparts in a professional situation isn't new, but "Damages" made it acceptable. Think about "Homeland" and how Claire Danes' character, Carrie Mathison, is so committed to her cause she's not afraid to break laws to do what she thinks needs to be done. Sound familiar?
The character of Patty Hewes was a trailblazer for the current state of characters on TV. That's why "Damages" will be fondly remembered.
Patty Hewes isn't the only legacy "Damages" leaves behind. The series gave viewers the very tense -- and depending on who you ask, maybe romantic -- relationship between Patty and Ellen Parsons (Rose Byrne).
For five seasons, we've watched Ellen go from a dedicated new lawyer to a driven veteran desperate for what she was told she wanted: success and power. Instilled by school and hammered in by Patty, Ellen's drive to succeed has been a joy of a story arc to watch. As Ellen learned from (and slowly morphed into) Patty, Patty changed with Ellen's help. That fact is so evident when the series airs its final scene.
The give and take between these two characters made for riveting TV. Will another relationship be as gripping? Some might come close, but Patty and Ellen will certainly go down in TV history.
Perhaps one of the reasons Patty and Ellen have gripped viewers so much is because the relationship between the two actors.
When asked what they'll miss the most, both Byrne and Close said one another.
"Working with Glenn," Byrne said. "She's just incredible and having her as a scene partner is just so fun as an actor."
And Close: "I'll miss the people. I'll miss Rosie and the crew. KZK [series creators Glenn Kessler, Daniel Zelman and Todd A. Kessler] are wonderful. It's been an incredible run," she said.
But is that it for "Damages"? Close told me she'd consider a movie. "I think she's a good character," she said. "She can hold her own in any room and I like that." But Byrne wasn't so sure when I asked her that same question in March.
"Uh, I can't see it at the moment, reprising her, but you never say never," Byrne said. "This show has had many lives."
Movie or not, I'll miss you, "Damages." Farewell.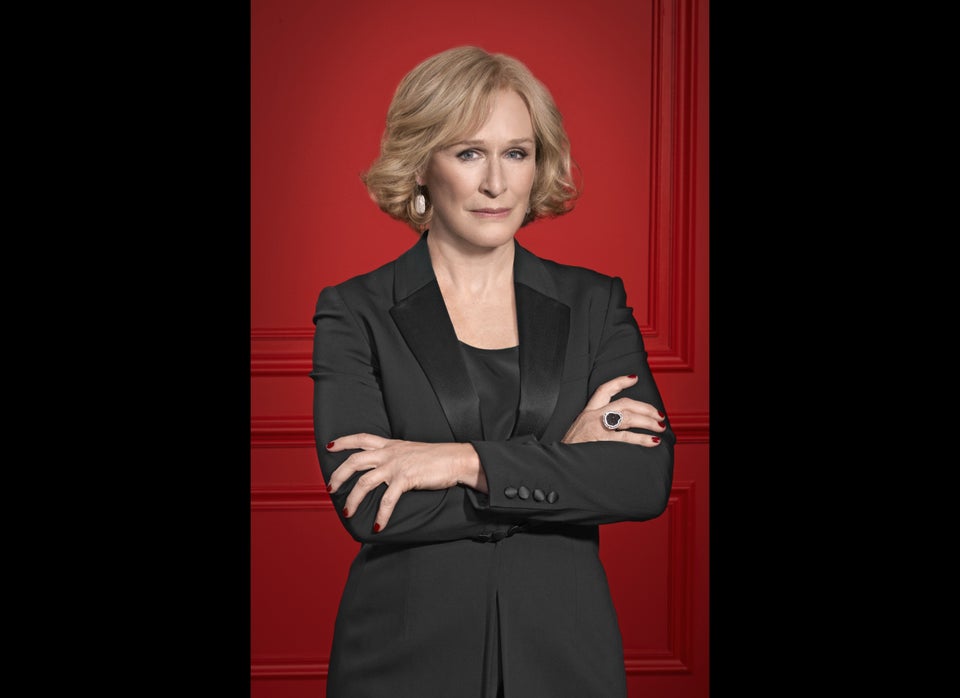 Damages Season 5
Support HuffPost
The Stakes Have Never Been Higher
Related
Popular in the Community