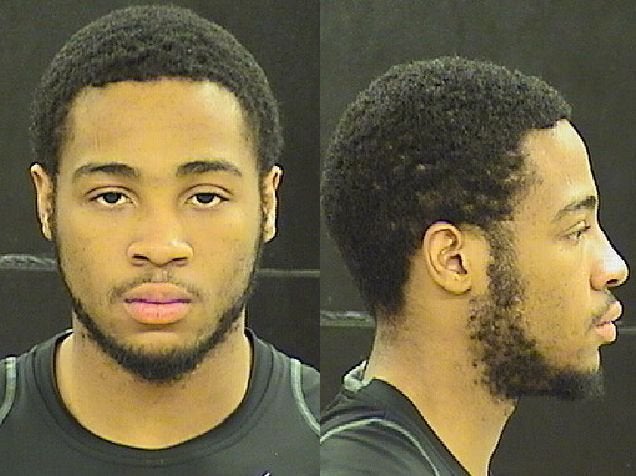 It was a clutch situation.
A Cleveland man accused of carrying out three carjackings in a 10-day period was arrested because he couldn't drive a stick.
Police said 18-year-old Damari Wayne stole three cars at gunpoint between Feb. 11 through Feb. 21.
Police arrested Wayne on Feb. 12 after he allegedly stole a 2004 Acura by "force" the day before.
Then on Feb. 21, hours after posting a $10,000 bond, Wayne and a 15-year-old accomplice committed the other two carjackings, according to NewsNet5.com.
In the first one, the teen allegedly put an Airsoft gun to the right side of a 40-year-old woman and said, "Hold up now, you know what time it is," according to a police report.
The woman asked if she could get her purse and shoes out the car. The unidentified teen said no and jumped into the victim's 2015 Jeep Cherokee. They threw the woman's shoes out of the vehicle, but kept the purse.
A short time later, the teen approached a 23-year-old man sitting in a Ford Mustang and told him, "Get out of your vehicle now or I'm going to blow you away," according to NESN.com.
Wayne then appeared and grabbed both the man's wallet and cellphone from the center console.
This is where things get sticky. Wayne and his younger accomplice discovered the car they were allegedly attempting to carjack had a manual transmission.
Neither of them knew how to drive a stick, so they allegedly made the car owner tell them how to work the gears while threatening him with the weapon, Cleveland.com reports.
Authorities used that cellphone to track them to a nearby train station and arranged to have the train they were on stopped and the doors locked, according to NewsNet5.com.
Authorities found the Airsoft gun, keys to the Mustang and the Jeep Cherokee, and the Mustang owner's phone.
Wayne was charged with three counts of aggravated robbery and is being held in the city jail on $100,000 bond, according to Cleveland.com.
He was scheduled to appear in court Monday afternoon.
There are no details available about his underage accomplice.
Related
Popular in the Community