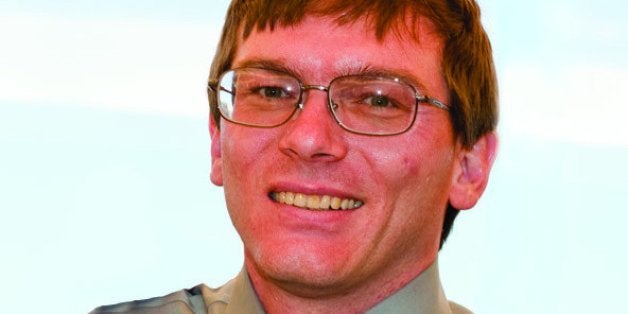 Damon Thibodeaux, a former Mississippi deckhand, was sentenced to death for the rape and murder of a 14-year-old girl in 1997, when he was 22. He was released from Louisiana's Angola prison in 2012, after his lawyers convinced the local district attorney that he'd been wrongly convicted. At a hearing on solitary confinement held by the Senate Judiciary Committee this week and in a subsequent interview with HuffPost, he spoke about the experience of living alone for 15 years in an 8 by 10 cell. Here is his story, in his words:
I didn't pass the days. The days passed me. I would wake up, I would make my coffee, read the Bible, wait for the mail, read my newspaper. I would start exercising. I would watch a little CNN. I would clean my floor almost every day. I would spent a lot time reading. I've read everything from science fiction to Team of Rivals. I've even read Harry Potter. [laughs]
In Angola, it's not a solid cell, it's bars, so you can talk to the guy in the cell next to you. Or you could holler down the tier at each other -- I've seen that done before. You come out of the cell one hour a day. You can use that hour to exercise, shower, sit down in front of someone's cell and play chess or checkers. It's a small silver lining, I guess.
When you get a death sentence in Louisiana, it's automatic cell confinement. You're considered the worst of the worst, so that's how they treat you. In the wintertime, when the heater doesn't break, it's not too bad, but during the summer it's brutal. Temperatures get upwards of 120, maybe 125. You're standing around in your boxers all day long.
At night, you sleep on the floor. They have fans in front of the cells, but that does nothing. They're not interested in cooling you off, they're interested in making you miserable, and that's just the way it is.
When I first got there, the food wasn't all that bad. Now? I've had vegetables that were rotting. I've had raw meat. They've served stuff that animals wouldn't eat. I guess it's lack of money, lack of care or just the people wanting to make life harder. Well, it doesn't get no harder than losing your freedom.
After a while it gets to be one long day. Every day, you wake up and hope you have the mental strength to survive another day with all of your wits about you. I didn't want to be that case that had to have four or five different psychiatric drugs pushed down my throat or shot up my arm.
There was a guy who saved up his medication and tried to kill himself. There was a guy who died because he stopped taking his medication -- he knew it would happen, and that's why he did it. There's a guy who is so medicated he's comatose -- he probably weighs all of 90 pounds. He stares at the wall all day, or he sleeps. I'm told he was just as sane as anyone else when he came. He was out playing chess with everybody, he was talking to people, and one day he just lost it.
I had people on the outside who were able to prevent me from giving up, and I almost did give up, you know? I had a letter wrote out to my lawyer, saying I didn't want to live like this. I was going to mail it to my lawyer and have them drop the paperwork for my appeal, and that's when I got a visit from Denise ["Denny" LeBoeuf, a lawyer with the American Civil Liberties Capital Punishment Project and the Capital Post-Conviction Project of Louisiana]. She said she read my case and it was complete garbage, and that if she had the chance to argue my case again, she could prove that I did not do it. That kind of became the fuel for the fire that kept me going.
Denise introduced me to Steve [Kaplan, a lawyer with Fredrikson & Byron in Minneapolis who led the firm's pro bono work on the exoneration case]. Steve would send me books, Steve would send me music; he would take my calls once a week every Thursday for like 10 years. We would talk about everything, not just my case. We would talk about politics, music, what was happening down the street from him. He became my friend.
For a while, I lived next to someone who was eventually executed. They move you to another cell a few days before and they put you under 24-hour watch and you get time to visit with your family and your lawyers, but when the time comes, the time comes.
After someone is taken away, it's on everyone's mind -- you start to wonder who's next. Some guys might make a joke or two, and that's just because they may not want to think of their own situation, which is perfectly understandable as far as I'm concerned.
It's one of those things where you think about your own mortality or you don't. I thought about it. I didn't want to run away from it. I walked into the courtroom with my head held high and I left the courtroom with my head held high, and if I had to walk to the death chamber I'd walk there with my head held high.
Am I angry? Sure. You can't not be angry after going through something like that. I was 23 when I went to death row, was there until I was 38. They stole almost half my life.
This post has been edited for length and clarity.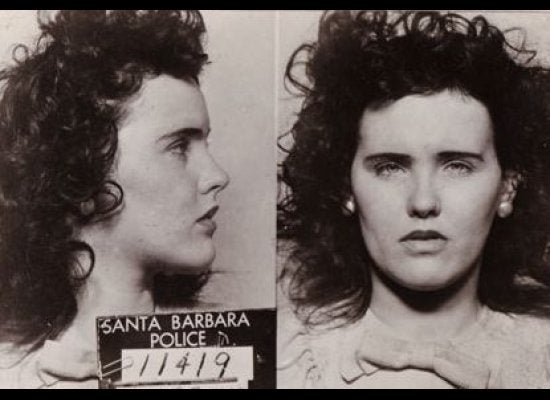 10 Major Crimes That Shocked the Nation (SLIDESHOW)