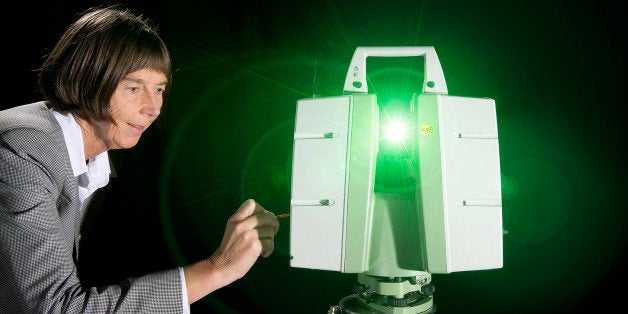 What does it take to get to the top -- without losing your center? Our "Making It Work" series profiles successful, dynamic women who are standouts in their fields, peeling back the "hows" of their work and their life, taking away lessons we can all apply to our own.
Women in STEM may often face an uphill battle, but Dame Sue Ion hasn't seemed to feel one bit of pushback in her trek to the top of engineering.
After years of racking up engineering accolades, Ion has made it her mission to get girls interested in the field she loves. In light of her recent MacRobert Award appointment, she spoke with HuffPost Women about how she managed to defy gender stereotypes and how other woman can make similarly inspiring ascensions in STEM.
What got you interested in engineering?
I guess it goes right back to school days. We were really lucky; we had really good teachers in school who encouraged us to do things that weren't just straightforward physics or chemistry. I actually did materials engineering, which is a mix of physics, chemistry and engineering, at Imperial College.
I went to an all-girls school. Sometimes they're better for girls in the science and engineering subjects, because if you're good at them, you're really encouraged to take part. We had things like Build Your Own Radio Club and other really interesting stuff that captured my imagination.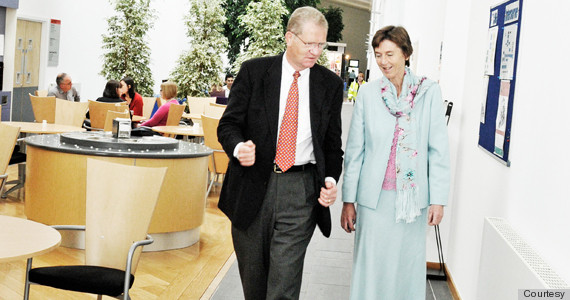 Dame Sue Ion (right) with fellow Board Director Dr. Peter Watson
At what point did you realize that engineering was considered a "boy's subject"?
I sort of never did. I went to London's Imperial College, where there are more men than women, but it never struck me that engineering was a "boy's subject" there. It's only in later years that I realized it, since there's been so much dialogue about how difficult it is to get girls into engineering. I started to realize how much peer pressure, parent pressure, lack of knowledge among teachers and stuff like that there is out there. It loads the dice a bit against girls.
Do you feel like you've had to fight your way to the top?
No, not at all. I've worked in the nuclear sector for most of my career, and it wasn't a sector at all in which it made any difference whether you were a man or a woman. All they cared about was what your qualifications were and whether you were any good at your job or not. Other women who worked in the same area as I did, who were also good, also got offered senior positions.
As of 2012, less than 10 percent of engineers in the UK were women. That number's only slightly higher -- about 13 percent -- in America. How do you think the engineering community can make the field more inviting to girls and, therefore, women?
First of all, we need to get a lot more out into the public domain about what engineering actually is, because there are still some old-fashioned perceptions. Engineering can be about creating a cancer-busting ultrasonic to deliver drugs to tumors; it can be about developing bionic limbs; it can be optical fibers; it can be new devices to enable hearing to be improved; it can be new limbs for people who've lost limbs, as well as cars, trains and planes. It's an art and it's creative. But it also deals with devices and everything that makes the world tick in the 21st century.
Stuff that tends to appeal to girls are things that have a medical connotation or things that are about environmental engineering, stuff that improves the environment and the way in which we live. This is a gross generalization that's not true of everybody, but if you use these things to get girls attracted at a younger age so that they don't get turned off quite so easily, that might be helpful.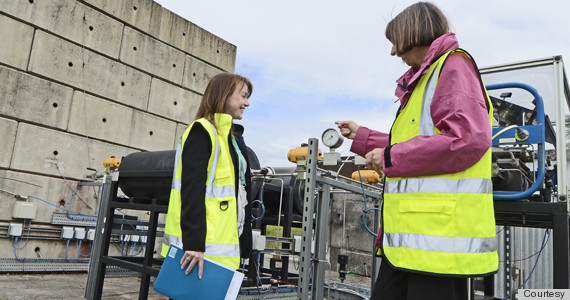 Dame Sue Ion (right) looking at the Hydrogen Test Rig
The MacRobert Award was established in 1969. Why do you think it took so long for the engineering community to appoint a female judge?
I guess that's partly because the fact that women are in the minority in our Royal Academy of Engineering, as they are indeed in the American National Academy of Engineering. It's just a question of numbers of women available to do that sort of thing. Most of the female fellows of our Royal Academy of Engineering play a significant role in many of the other committees, like the membership panels and the international committee and the engineering policy committee. We even have the first woman president of the whole academy this time, Dame Ann Dowling, so that's fantastic news as well.
Given that there are fewer women than men in the field, do you think that makes it easier or harder for women to shine?
Being in the minority, I suppose you're more likely to get noticed, just because you're maybe one in 10 or one in 20. So you can be visible if you choose to be.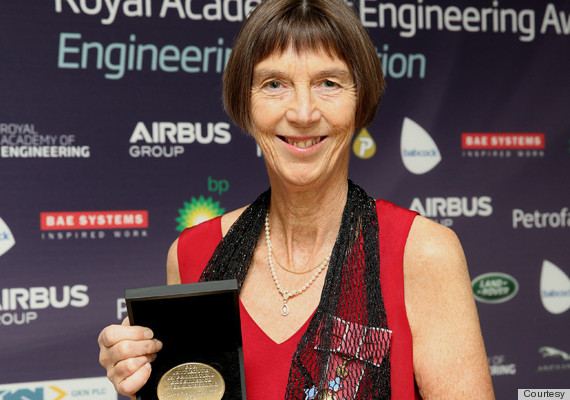 Dame Sue Ion holding her President's Medal for her service to the nuclear industry
If you could give young girls interested in STEM career advice, what would it be?
It would be to if you enjoy the science subjects, then stick with it. Find out as much as you possibly can about the wide variety of jobs that are open to you. People tend to think they know what science is and what scientists do, but many people actually have no idea what engineering is really about. It's engineers that make our lives possible day after day.
Last question: What does your "dame" title mean exactly?
It's the top honor that the Queen can give you for whatever it is you've done in your life. That's about as high as it gets in the UK. People in the media tend to be more known for it, like Judi Dench.
So on top of everything else, being an engineer opens up the possibility of meeting the Queen?
Yah, that's true! Being an engineer got me to meet the Queen -- more than once.
Calling all HuffPost superfans!
Sign up for membership to become a founding member and help shape HuffPost's next chapter
BEFORE YOU GO
PHOTO GALLERY
How Amazing Women Are "Making It Work"