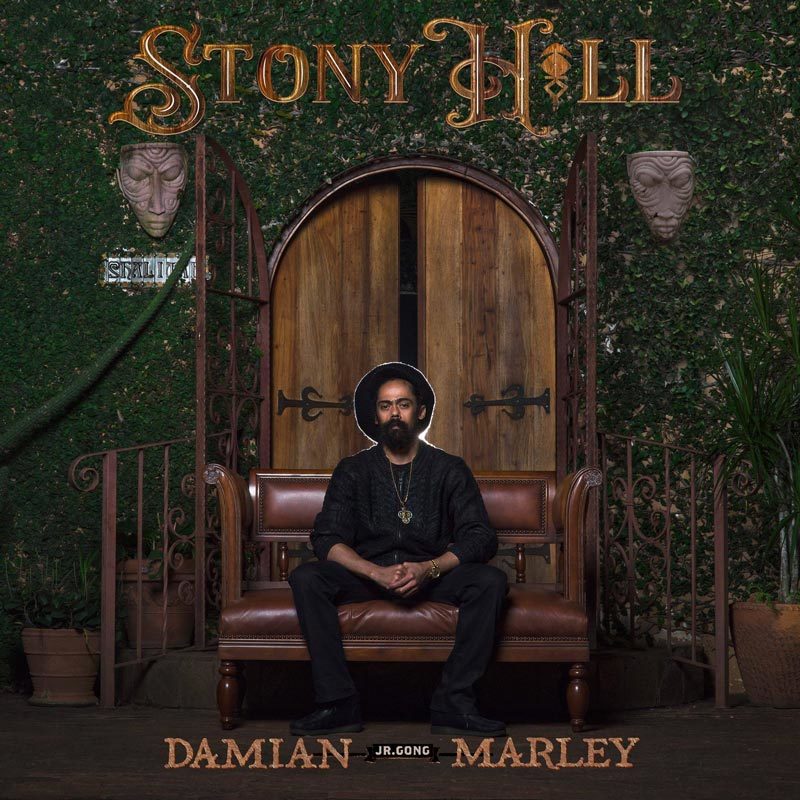 It's a typical sunny morning in Los Angeles at 10am as the phone thrums against my ear. Damian Marley is on the other end, but for him, it's 7pm as he lumbers through the German countryside on his way to London. Completing his first solo album—Stony Hill—in nearly 12 years, Marley is touring Europe and the U.S., sharing his newest creation with longtime fans.
He answers and we exchange greetings, standard practice for most phone calls. The only difference is I don't always speak to reggae royalty on long distance phone calls. "Heading from Berlin to London at the moment, still in transit on the bus," he says as I nervously mumble some asinine response while pacing in an office complex parking lot. "I've been on the road since the second week of May."
Damian Robert Nesta "Jr. Gong" Marley, 39, is the youngest son of Bob Marley and the only son between he and Cindy Breakspeare. Damian found his own success in the reggae scene winning multiple Grammy Awards and being the only Jamaican reggae artist to win two Grammys in one night at the 2006 award ceremony. He has built up a prolific arsenal of songs on his own, in spite of undoubtedly living in the shadow of his father, as do many artists with legendary parents.
Despite Marley's 12-year solo album hiatus, he has released several collaborations with musicians ranging from hip hop artist Nas to rock 'n' roll legend Mick Jagger. While there was no shortage of music being produced by Marley, he eventually decided to buckle down and focus on his reemergence as a solo artist. Many of the songs on Stony Hill which was released on July 21 of this year, were first conceived in 2008 but Marley did not fully dedicate his time to finishing it until 2015. The 18-track album is named after the town in which he grew up, reminiscing in the past as he moves towards the future.
"The album cover is actually a picture of me sitting in front of the home I grew up in," Marley describes, "even though it looks a lot different than in the times of when I was growing up there."
Stony Hill is an emotive conglomeration of a decade's worth of experience, memory, love, loss, knowledge and his eternal, holy companion—ganja. Reggae music as a genre has never shied from addressing world issues, conflict or philosophy, one of the biggest being the global legalization of cannabis.
"Each song has its own topic and there are quite a variety of topics, but generally I am speaking about living in these modern times and all the things that face us now," Marley explains. "For example, evolution, [the] issue of marijuana is a big topic on the album, speaking of things like the advance in technology when it comes down to the internet and living in a society now where that [the internet] plays a big role."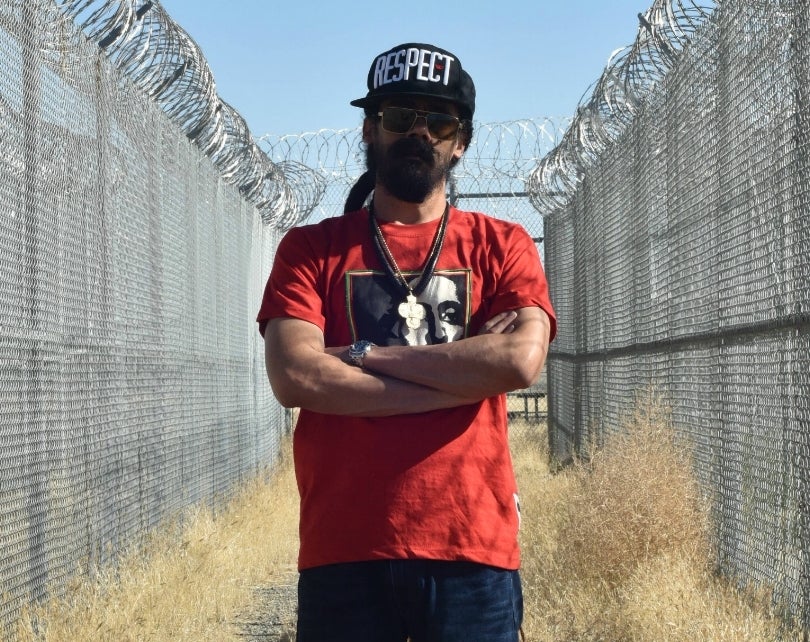 In addition to releasing Stony Hill and touring, one of Marley's newest endeavors is the recent acquisition of a cannabis growing operation. Partnering up with Ocean Grown Extracts, a California-based company, they are currently working on their first grow to provide for their line of THC infused oils and extracts. What truly makes this establishment unique, however, (aside from its Marley-approved and unquestionably strong cannabis products) is the ironic edifice which houses it.
"We weren't consciously trying to look for a prison more so than a prison came up on the real estate market at the same time when we were trying to look for some place to grow," Marley says with an unwavering cadence. "We took advantage of that and of course, poetically it makes a great story and brings awareness to what we're doing. There was once people who were housed there because of their involvement with marijuana and now we are growing it there."
As cannabis plays a huge role in Stony Hill's lyrics, so too do his memories. Growing up in the Jamaica of a bygone era and transitioning to a modern life full of cell phones, press interviews, tour buses and social media, this album reminds him (and his fans) to remain rooted. This sonic exploration of his hometown and childhood also evokes some bittersweet emotions.
"One of my favorite songs on the album is a song called 'So a Child May Follow,'" Marley says as his voice shifts to a more downcast tone. "At the time when I was working on that song I had a very close friend of mine who passed away…In the song itself, some of what I'm talking about is based upon experiences of when I was young and when we were young together. Every time I hear the song it reminds me of him."
Marley's new album is mature and emotive. It pairs just as nicely with a day at the beach as it does with a bulging joint. His main mission is to spread the album with the hopes of it having a global impact because, he says, "the music speaks for itself."
REAL LIFE. REAL NEWS. REAL VOICES.
Help us tell more of the stories that matter from voices that too often remain unheard.
This post was published on the now-closed HuffPost Contributor platform. Contributors control their own work and posted freely to our site. If you need to flag this entry as abusive,
send us an email
.